Testimonials
Winner of the CEO Today Management Consulting Award 2018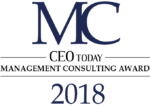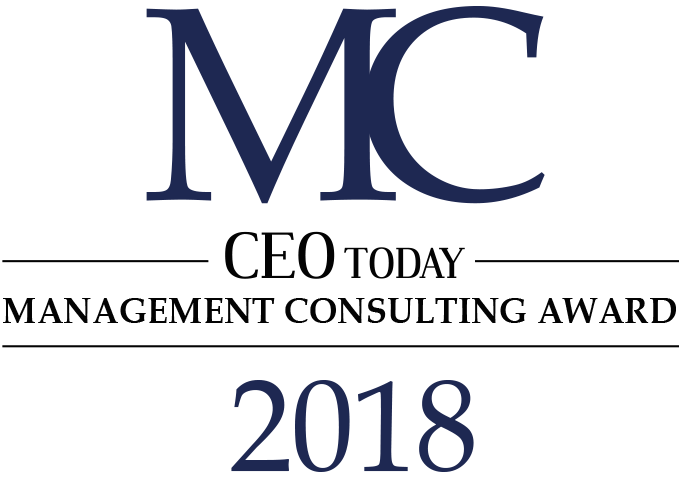 Awarded to those firms and consultants who have demonstrated tangible successes across a number industries and sectors.
CEO Today Management Consulting Award 2018
Bring value to our company

Thanks, Chris, for all you've done for us as a leadership team. We value you and the work you've done with the executive group. The team thoroughly enjoyed your leadership coaching and development sessions with you. Thank you again for sharing your time and expertise with us. You have helped take us to the next level for this new season in front of us. Thanks also for always showing up and bringing such value to our company.
Senior Leadership Team, TechBrand | GameStop
GameStop's TechBrands - SimplyMac | SpringMobile
Effective In Bringing Experience To The Real-World Scenarios We Encounter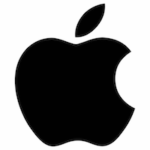 Hi Chris. Thanks so much for your training you provided at Apple. We equally enjoyed our time with you and our class. Liked how you brought personal experiences in to illustrate the real-world scenarios we encounter. We appreciated your flexibility with the scheduling and making it so easy to do business with you. Thanks for coming to Cupertino!
Emese, V. Global Product Manager; Smith, B., Senior Product Designer Global Apple iTunes Retail Marketing
Apple, Inc.
Engaging and impactful with you

Feedback has been very positive. Thank you for leading a great learning session with us yesterday. Enjoyable and very insightful. The team has been talking all morning about how engaging and impactful it was with you. Appreciated the simplicity of the model and ability to immediately apply it. We all felt it was a great use of our time and are looking forward to putting what we learned into practice.
Steve, GM Bing Ads Marketing; Brad, Bing Ads Marketing; Upasana, EMEA Marketing; Mike, Sales Director, Solutions & Architecture; Jenn, Conference Learning Manager
Microsoft
Tangible. Relatable. Actionable.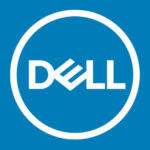 It was a great session and I had almost every single leader on my team comment to that effect. I think we're making progress on getting folks to work together and see the best in their colleagues' actions. Today was another step on the path to making this team really hum! I thought you did a fantastic job of making our team training tangible, relatable and actionable. Thank you again for your time.
Travis, Senior Vice President, ISG Sales - Global Business Operations
Dell Computers EMC
Bring us together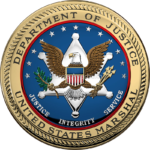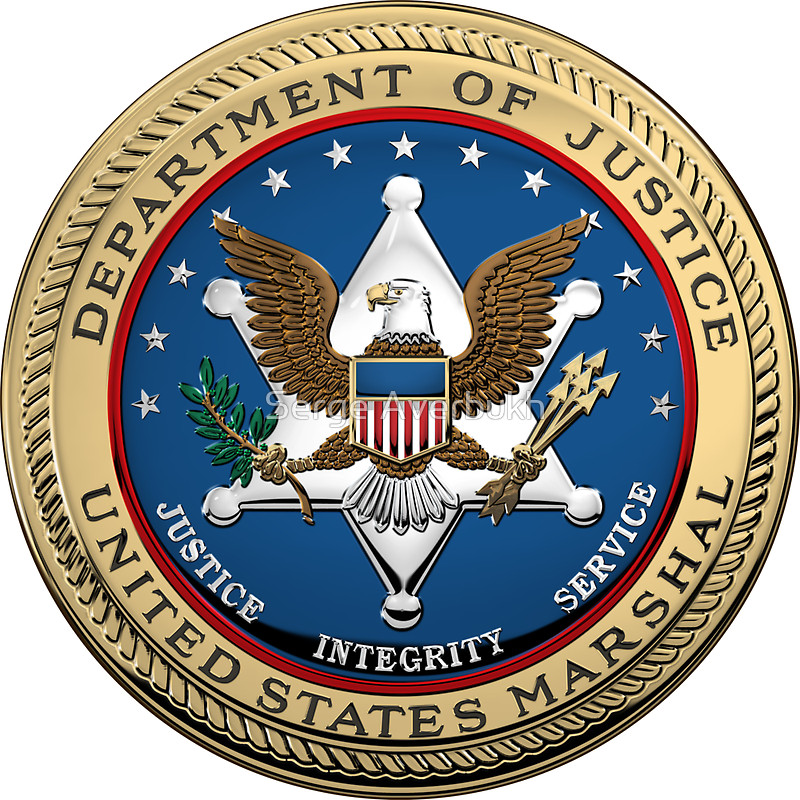 Thank you so much for coming! There was a lot of great feedback from the staff. Every single person enjoyed your presentation. You were able to bring us all together as a team.  There's a saying, "When you're ready to learn the teacher shows up." I hope you know the work that you're doing is so valuable…you are helping the world will be a better place.
Sharon, Chief Deputy US Marshall
US Department of Justice, U.S. Marshall's Office
Opened our eyes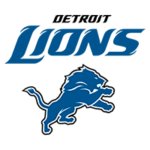 Thank you for coming to Ford Field. Your session was awesome…insightful…engaging…informative…enjoyable…and fun. I speak for all of us when I say that you really opened our eyes to how different each of us perceive the work place. It was a wonderful day. We have received a lot of positive feedback from our staff regarding your training. I'm sure it will improve our work performance collectively. You provided us take-aways that will last for a career. Great session!
Eliot, Vice President of Finance; Emily, Vice President of Marketing; Veronica, HR Manager; Karen, Director of Security: Didi, Senior Marketing Manager, Jared, Director of Business Development, Scott, CRM Manager; Liz, Operations
NFL Detroit Lions
Team has wonderful things to say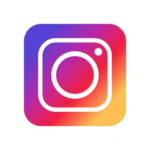 Our Instagram team had wonderful things to say to about your leadership training. We really appreciate your time. Also, the materials you provided us was extremely helpful in understanding the team's strengths and will provide tons of value for us in the long run. Thank you so much!
Alyssa, User Experience Team For Instagram and Facebook
Instagram
Extremely insightful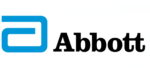 Excellent team event. Thoroughly enjoyed spending the morning with you. We greatly appreciated your time and facilitation with this team training workshop. The whole team thoroughly enjoyed it. Extremely insightful for our global franchise team. We discovered more about ourselves and each other and how to work better and smarter. This will only help us become an even stronger team as we move into the future with this newly assembled team.
Emily, Global Marketing; Fred, Global Franchise Director
Abbott Laboratories
Given us a strong base
Thank you for all the enthusiasm and energy you brought to our team training event that you facilitated at Haas…It was very inspirational and it definitely deepened our understanding of how to work more cohesively as a department. There was very good anecdotal feedback from the teams. You have given us a strong base to build on for further discussion. In fact if there was one piece of consistent feedback for growth, it was that we would have had more time for discussion of our talents and how to work together as a team and across the teams to really allow them to become strengths. I think you should consider that good news — they want more! PS – Thanks also for being so responsive to our numerous emails. Seems when working with a large group of people you can have lots of different issues emerge!
MBA Team; Abby Scott, Assistant Dean - MBA Career Management & Corporate Partnerships
University of California Berkeley, Hass College of Business
Enriching team experience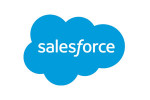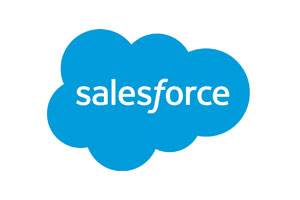 Thanks so much for coming out and for leading such an engaging, interactive, and fun training…You brought some great insights to us. We thoroughly enjoyed it. Thanks for the information you provided to us! Fun. Meaningful. Insightful. Valuable. Enriching team experience for my colleagues.
Elena, Global Talent Development; Kim, AMER Employee Relations; Kerry, Employee Relations Manager; Josh, Employee Relations Programs Manager; Reynaldo, Senior Accountant; Taylor, Employee Relations Manager
Salesforce
Incredibly Helpful

Thank you for a wonderful training with our division. It was incredibly helpful! Very engaging and fun too. Just what we needed to go to the next level as a team. You  helped lead all of us into more self and team awareness and how we can more effectively work as a team.
Jenny, Operations Division Planning & Management
Oakland Unified School District
Big Impact

Thank you for investing in our team of 50 sales leaders from around the world. You had a big impact on everyone at our annual sales academy here in Santa Clara, CA. We enjoyed not just your content and expertise but the way you can connect with such a diverse audience. Several commented how they gained new insights about themselves, their strengths, communication styles, and emotional intelligence. This is a great foundation to kick-off our year long sales academy.
Global Sales Academy
Avaya
Excellent Experience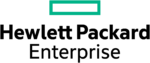 This was an excellent experience for our group of 25 team members. Chris Meade provided new ideas and perspectives on how we operate, strengths we can leverage and how we can improve on a group and individual level. Feedback was unanimously positive across the board.
C. Rasberry, Program Manager Business Process Improvement
Hewlett-Packard Enterprise
Valuable insights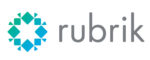 We had great feedback from our team on your presentation. We were able to gain some valuable insight into collective talents and strengths. Everyone really enjoyed the concepts you brought forth. Thank you for being such an open, honest, and amazing speaker.
Demetrius,Technical Marketing Engineer; Lauren, Marketing Program Team
Rubrik
Appreciate your prework and passion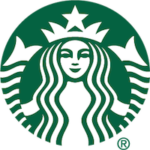 Chris, thank you so much! It was a fun day. We had great feedback on the session for our marketing leadership team. We were all so appreciative of your pre-work and passion in the leadership event!
Emily, Senior Vice President, Marketing US; Kyndra, Vice President, Global Marketing, Starbucks Rewards & Partnerships; Dan, Senior Director, Marketing and Category Management, Licensed Stores at Starbucks
Starbucks
Fabulous content and delivery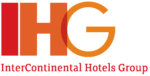 Thank you for a great morning in a very engaging set of team exercises. Look forward to implementing some of the practices you shared and continue to build on our strengths as individuals and teams.  Thank you again for your fabulous content and delivery.
IHG, Intercontinental Hotel Group
Still Talking About Your Presentation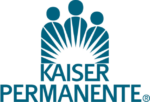 Thank you Chris!  The Kaiser leadership team is still talking about you and your keynote presentation. You did a great job and the material was spot on.
Irene H Chavez, Sr Vice President Area Manager
Kaiser Permanente
Much appreciated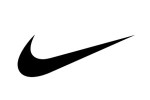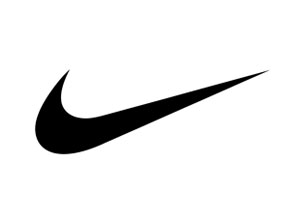 Thank you again for facilitating our StrengthsFinder training session. Our teams are excited and energized with what we learned about ourselves and each other. Thank you for the coaching…much appreciated!  We will definitely utilize it.
Francis, Global Footwear Planning
Nike
You were a great addition

Thanks, Chris! You were a great addition to our leadership meeting and I enjoyed working with you!
Katie, Senior Manager, Communications
Comcast NBC
Knowledge, insights, advice, and leadership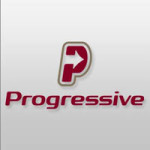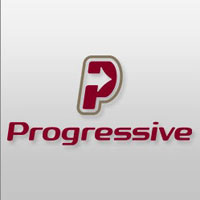 Thank you for coming out and sharing your Strengths Finder knowledge, insights, advice, and leadership with our 62 managers, supervisors, directors and VPs of our Progressive team. Several participates have expressed their appreciation for what was taught. In fact, there are a few executives that are considering hosting a similar training for their teams too. We will certainly keep you in mind for our other professional development modules in the future. Some of our executives may be requesting your services again!
Director and VP of Executive Team
Progressive Leasing
Nice job facilitating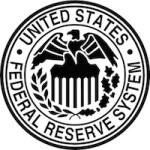 Thanks, Chris. Really appreciated the session today. Awesome workshop. You did a nice job facilitating it and I love the extra materials you put together to compliment the training…really got a lot out of it…and great take aways from your session.
Josh S., Vice President and Retail Payments Product Manager; Rich B., Senior Network Engineer; Jairo S., Information Technology Services
Federal Reserve Bank
Great session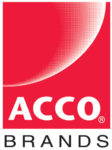 It was a great session. Thank you for your time and energy in lead us through this leadership training. The feedback from participants was very beneficial.  They liked the way it identified their personal strengths and how it was individualized to them as leaders.  They said it helped them recognize the bigger picture in using those traits to serve others and the greater good of the company.
Matt, Vice President, Sales Operations; Craig, Sr. Director, Human Resources; Christina, HR Director
ACCO Brands, US Operations
Well prepared professional

You are without a doubt a very well prepared and passionate professional. My team enjoyed the session and the way you walked us through the training. Very helpful. This includes the few that have been through similar training sessions before.
Ron, Vice President of Operations
Faithful+Gould
Very Positive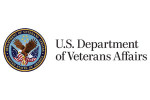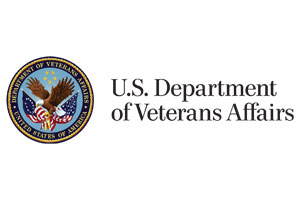 The experience was very positive for us because you had such great insights. It was an enriching experience learning about ourselves as well as others on our team.  I appreciated the way you created an active learning environment. I highly recommend this training for other employers and their employees. Your workshop was an incredible learning experience and I had a lot of "take aways" and some thoughtful reflection. I appreciate your openness and passion.  Thanks again for your wonderful training."
Tammy Skrinski, Christie Neal
Veterans Service Representatives
Training was spot on

You did a fantastic job. The training was spot on. Thanks again for everything. We had a great time.  Looking forward to this new season with our team. This will form the basis for building more trust and effective relationships going forward.
Mignon, H., Human Resources Manager
Menzies Aviation
He quickly gained the confidence of the engineering managers

Chris Meade facilitated two Strengths-Based Leadership sessions in the Intelligent Audio Division of Knowles; one with the senior leadership team and another with the broader management team. With his impressive knowledge of the subject, he was able to quickly gain the confidence of the engineering managers who pushed on the concepts and asked probing questions on the topic of leadership.  He is a very experienced facilitator with a genuine style that comes across immediately. This was definitely time well spent for our team and in fact, many of the managers are taking the StrengthsFinder concepts back to their teams in anticipation of building a trusting, development culture. We highly recommend Chris and look forward to working with him again in the future!
Colleen Cremerius, Vice President, Human Resources
Knowles - Intelligent Audio
United Healthcare

Thank you for being our keynote speaker at our event today. We had some very important clients in the room and we will build off of this event for future years. We had several individuals who came up to us afterwards and commented on how much they enjoyed your presentation and approach. Thank you!
Gary, Vice President of Sales and Account Management
United Healthcare
We left engaged, self-aware and energized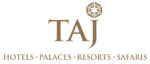 The Taj leadership team would like to say thank you for the effort and expertise that you brought to our offsite training in April. Our team found the session to be very insightful and we have taken many things away from the training. We left engaged, self-aware and energized by the end of the day. All the attendees appreciated the way in which you broke down and simplified some of the seemingly complex principles. The training was a great success and we are already looking forward to the next one. We are confident that this gives us a strong base as a leadership team that we will continue to build on.
Corinna, General Manager; Sandeep, Director of Human Resources and Training
Taj Hotels, Palaces, Resorts & Sararis
Left our culture better by helping develop it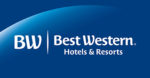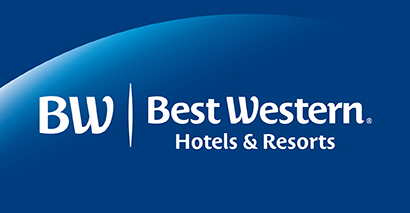 It has been such a pleasure working with you this past year. I appreciate the personal and professional development that I have gained from you during that time. Every month we have been able to learn something new to help with our business acumen. I have enjoyed seeing your passion to share knowledge but also passion to leave a culture better than the way you found it by helping it develop. Thank you for everything you have done and thank you for being who you are…The world needs more people like you.
Patty, Senior Manager Business IT; Andrew, Manager HR
Best Western Hotels & Resorts
Great sessions yesterday


Great sessions yesterday! Thank you, Chris, for your helping us learn about our Strengths and Emotional Intelligence. You have helped raise our awareness in discovering the important role these play in our teams and how we can grow in greater performance as a team. The executive leadership group looks forward to working with you.
K. Fardeen, Director, Human Resources
Samba TV
The day was a hit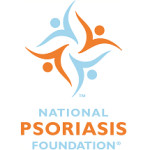 The day was hit! The evaluations were excellent. Folks were very engaged. Our CEO thought you were great. He told me he would like to work with you again. Really enjoyed your presentation on Wednesday; it was very eye opening. Thank you for doing an amazing job. It was a truly worthwhile day. We look forward to carrying on our discussions in our all staff and team meetings.
Sally N., Director of Training and Organizational Development; Sue W., Director of Individual Giving; Kim S., Community Development Manager
National Psoriasis Foundation
Dr. Meade's work with us is indispensable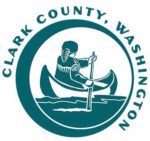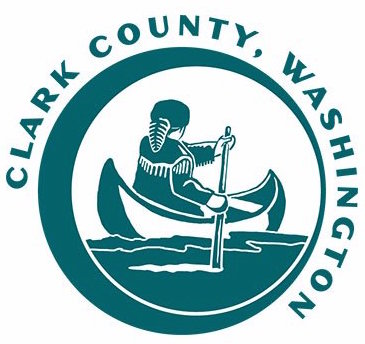 I had the privilege of spending the last year and half with Dr. Christopher Meade who brought servant leadership education as part of Clark County's Workplace Improvement Program. Although other trainers were evaluated, we were fortunate that a world-renowned expert on servant leadership was right in our backyard. Dr. Meade's initial lecturette on what servant leadership was all about blew us away. He painted a much different role for the county's leaders where it was our duty to be ambitious for the success of others, help them grow, and practice ethical behavior. We immediately signed up Dr. Meade to educate our 300+ leaders. We have found Dr. Meade's work with us to be indispensable for new and incumbent leaders alike. The investments made in our people are already showing up in greater teamwork and improved productivity which has lowered our overall cost of doing business. Our plan is to continue to use Dr. Meade to help us further transform our culture as we model the servant leadership and collaborative teamwork for rest of the county.
Sam, Chief Information Officer
Clark Country Washington State Government
Helpful on many levels

Thank you for a fun training session. Really enjoyed it. Your enthusiasm and well-rehearsed material and tools made the courses on StrengthsFinder, Emotional Intelligence, High-Performance Management, Leadership, Employee Engagement, and Multi-Generational Work Styles courses so very engaging. Love how you facilitated the courses.  You're a great instructor and have a lot to share. Found it very helpful on many levels.  Already passed your information on to other HR professionals.
Rose H., Associate Governmental Program Analyst, Staff Development, Training Coordinator; Tony W., Labor-Employee Relations Specia; Sunny P., Human Resources, Aaron, Promotions Division
CalPia - State of California
You kept everyone engaged and interested

Received really good feedback from the wonderful and enriching classes you gave. The way you presented the material really kept everyone engaged and interested. I know I really appreciated getting a new perspective and understanding of ourselves and those we work with. Very grateful for how everything turned out. Thank you for your inspiration!
Michelle, Chief, Division of Human Resources; Kris, Deputy Director
CalTrans - State of California Department of Transportation
Great work with our teams

Thank you, Chris, so much for all of the great work you've done for our teams at Veeva Systems. We have received great feedback. Your sessions were one of the most beneficial topics we covered. You had a lot of great content for the team to leverage to not only better understand themselves, but also those around them. Thank your for your energy; it set a great tone for the summit.  Also wanted to personally credit you on your style and ability to connect with the employee base. Hope we have the opportunity to continue to work together.
Tim, CFO; Michele, VP of Finance; Jenn, Director, Employee Success; Vonne, Director of Revenue Operations; Nicole, Regional Manager, Employee Success
Veeva Systems, Inc.
A great session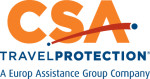 Thank you Chris for the time you spent with our sales and marketing teams this past week.  It was a great session and I think a lot of people learned about themselves and had some very good takeaways to continue their personal improvements.
Jeff C., Vice President of Sales and Account Management
CSA Travel Protection
Love hearing the buzz going around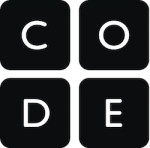 Thanks Chris! The teams very much enjoyed the session, and our small teams are looking forward to following up in our small group team meetings next week. I love hearing the buzz still going around the office – people are definitely using "what are your strengths?" as a connecting point this week!
Megan G., Human Resources
Code.org
The training was a phenomenal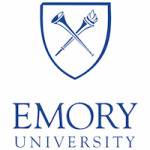 Dr. Meade recently came to Emory University to work with our Fuld Fellows on leadership training. I found his training to be phenomenal and a great success….Thanks again for leading a wonderful session yesterday! We appreciated your willingness to work with our team! This is an incredible tool that will help to unite our office.
Jasmine, Associate Dean for Communications and Public Relations; Susan, Director of Corporate and External Relations; Melissa, P., Assistant Professor and Program Director, Kaitlin, Emory University School of Nursing
Emory University
Fabulous content and delivery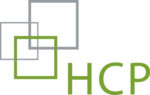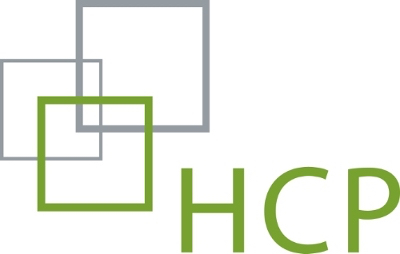 Thank you also for your fabulous content and delivery. I continue to receive strong positive feedback from our teams about your sessions and I appreciate your help here at HCP. I feel like we can structure further sessions that will further continue the discussion about strengths, values, and strategic direction of the organization.  Look forward to implementing some of the practices you shared and continue to build on our strengths as individuals and teams.
Lisa, VP Human Resources
HCP, Inc.
We received rave reviews of your presentation

We received rave reviews after your presentation. Thank you so much! We couldn't be happier with the outcome…Truly enjoyed your presentation.  We would be happy to recommend you if given an opportunity.
Renee, CEO; Jason, Director of Marketing & Business Development
PensionPro
Informative and entertaining to learn

We really enjoyed having you at our leadership event this week. It was informative and entertaining to learn about the unique strength combinations of our team.  We referred to them often during the rest of the meeting!
Megan, Regional Manager
MWI Animal Health California
Best presenter we've ever had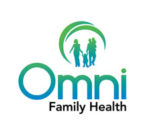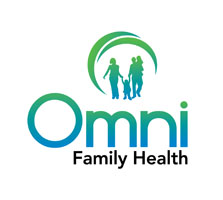 Thanks for your contribution to our team retreat. We received many positive responses from everyone. We enjoyed your energetic personality and your presentation. You are the best presenter we have ever had. You kept everyone's interest at all times. We reviewed our "Key Takeaways" and many of our board and staff members commented on how much they got from your presentation. Several key themes came up over and over again as well. We appreciated your energy. It was just right for our group. Hope we have the opportunity to work with you again.
Courtney, Director of Special Projects; Linda, Corporate and Board Coordinator
Omni Family Health
You are a great trainer

Thank you Chris! You are a GREAT trainer…Thank you for providing a great leadership program that informative both personally and professionally. Very beneficial.
Sal P., Chief Operating Officer; Janis, S. VP of Human Resources
Confluence Technologies, Inc.
Certainly powerful and insightful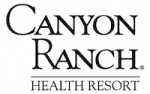 Wonderful presentation! Thank you so much for what you offered, Chris. I have gotten really positive feedback on the experience from all who were present. Thank you so much for your time and wonderful presentation. Really enjoyed learning about all of our strengths and found it to be very helpful. It was certainly powerful and insightful for me. We'll use what we learned very intentionally in our planning.
Steph. L., Director of Spiritual Wellness; Julie H., Senior Spiritual Wellness Provider
Canyon Ranch Resort
The session was very insightful

We truly enjoyed having you join us today and guide us! The session was very insightful and informative and will provide us a way to approach communication differently using a straight-forward method. Thank you so much, Chris!
Annalisa J., Pian L., Lori S.
Point B Management Consultants
The 'glue' to bring this group together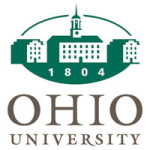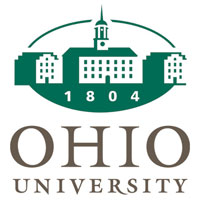 Thank you for presenting an excellent session on the DiSC Leadership to the Ohio University Health Policy Fellowship Class. The Fellows were unanimous in rating you and your session as the highest rated session of the weekend. They commented on how impressed they were that you were attuned to them to the point that you organized the session based on their interests and goals—the gold standard for an effective educator. We are grateful to have the opportunity to work with someone with your breadth of experience and knowledge—as well as such a great facilitator. The insight the Fellows gained will help mold them into an effective team. Thanks for providing the 'glue' to bring this group together. We would love to have the opportunity to work with you again.
Nancy Cooper
Fellowship Coordinator
Great course. Well received.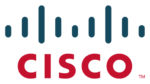 Thank you Chris. Great course. The feedback on the training has been very positive and well received. I too also enjoyed the training experience you provided. Thank you for supporting us.
Rick, Director, Product Operations; Clark, Product Engineer Manager; Khim, Project Manager, Product Lifecycle Mgmt.
Cisco Systerms, Inc.
Your presentation was phenomenal

Your presentation was phenomenal and very engaging. Excellent session. Very Interesting. We were able to learn a lot about ourselves and how to work more effectively with each other as a team. Thank you for your time at the Leadership Mentoring Program.
Christophe, IT/IS Director; Matt , Senior Human Resources Rep; Hamid, Project Engineer; Brendi, Program Administrator
Parker Aerospace
A fantastic experience


Thank you from all of us here at the Washington State Wine Commission. This was such an inspiring day…a thorough and enjoyable training session! It was an excellent opportunity for us to further learn about ourselves and the others on our team…The experience was just what we hoped it would be…After you left, we all talked about how much we all learned about ourselves and each other…Truly a fantastic experience and will surely pass on the great knowledge we gathered!
Chris S., Cayenne C., David F., Stephanie L., Leah C., Jayne C.
Washington Wine State Commission
Pleasantly surprised by the results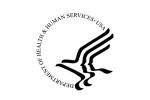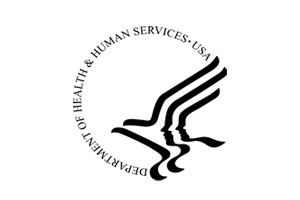 This was great having you join us. We were pleasantly surprised by the results. I've gotten only positive feedback from the supervisors and managers about the training. Everyone I spoke to felt they walked away with greater insight into their own leadership strengths. We enjoyed your training yesterday! Appreciate you sharing your talents and strengths with us!
Dr. Tara Fairfield, Judy Mifflin, Rana Shanefelt, Jeff Thompson
DSHS
Very impressed and greatly educated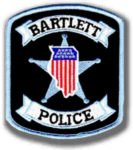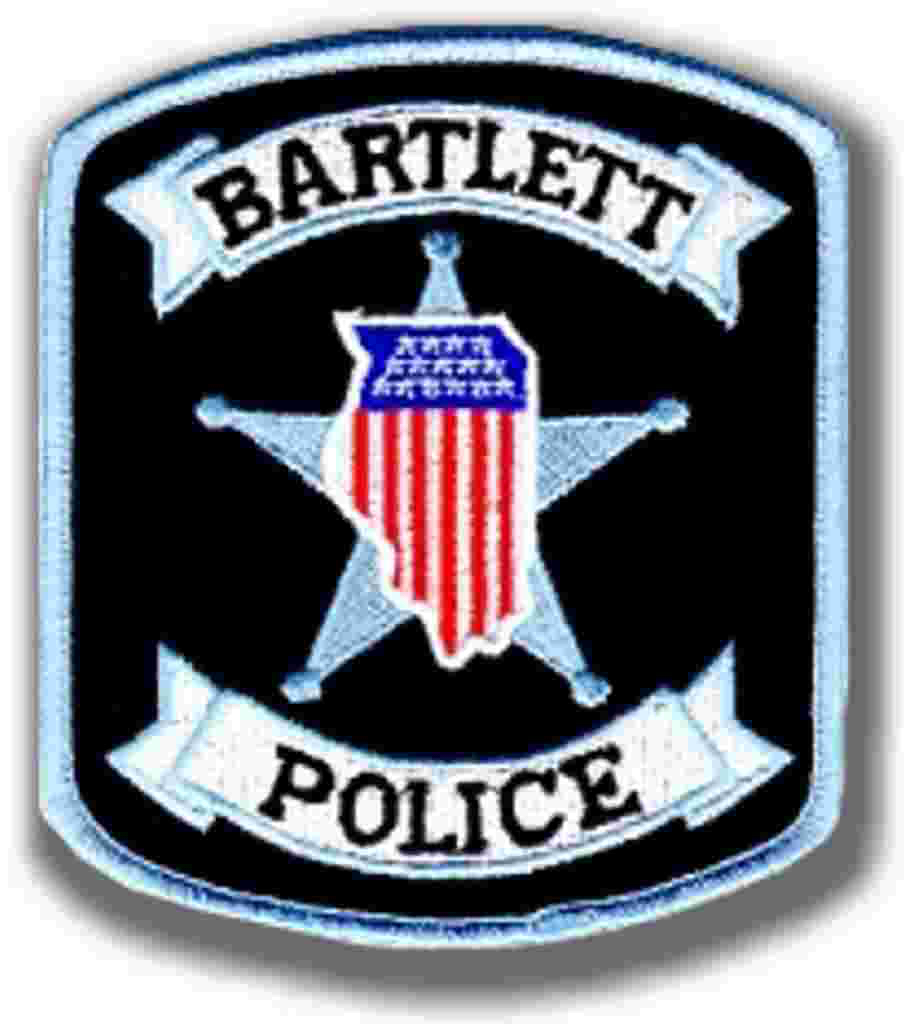 We were very impressed and more importantly greatly educated by your presentation and information. Perfect fit for us. Your presentation was relevant and rewarding.  The evaluations were spot on and the exercises were a bit of an awakening.  I truly enjoyed participating in your training. Thank you.
Steve, Commander; Phyllis, Administrative Specialist
Bartlett Police Department (Chicago Suburb)
The team responded well

You did a great job yesterday and the team responded really well! We were really pleased with the whole day. I am hoping we can keep the momentum going! Thanks again for being with us.
Kristi K., Project Resource Manager
Net Tech
Appreciate your experiences, wisdom and energy

Your presentation was well received and snippets of it was used throughout the day as reference. I heard "In Dr. Meade's talk….." many time throughout the day. Thank you very much for getting the day started. We all appreciate your experiences, wisdom, and energy. It was the perfect lead in for the subject we covered throughout the day.
Rob, ODOT/OSP Wireless Communications Section Manager
Oregon Department of Transportation
Great story telling skills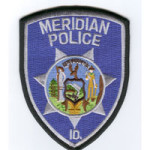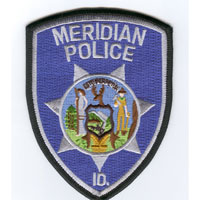 As the coordinator of the Emerging Leaders Program for the Meridian Police Department, I immediately knew that I wanted Chris Meade to be one of our guest presenters. Talking to a group of police officers is not an easy task; however, Chris agreed to the challenge and has been able to connect with the program participants by using his great story telling skills that ties the key points of each story into a larger narrative. Over the years, we always enjoyed his insightful and thought provoking presentations on various leadership topics. He brings a fresh and timely talk that inspires people with vision and passion to pursue excellence in their endeavors. Chris has a unique way of getting me to think deeply and then act on what I'm learning. I'm a better leader today because of Chris' insightful talks. During his talks, he is able to draw from his experience as a leader in business, the non-profit sector, a university professor, but more importantly from his sincere desire to see people grow and develop as leaders.
John G, Traffic Sergeant & Coordinator of Emering Leaders Program
Meridian Police Deptartment, State of Idaho
Excellent training


Thank you so much for an excellent training. Learned a lot about myself and my co-workers. The next day many of us discussed and explored more ways we could utilize the training in our respective offices and departments.
Edi, OVR Team
Oregon Vocational Rehabilitation
Awesome session

Thank you so much! It was an awesome session!
Tony C., Senior Application Analyst
SCL Health
Appreciated your style

Thank you so much! Your evaluations were fantastic! In particular, the content was so applicable and the managers really appreciated your style.  There were several positive comments about you sharing personal stories as well as the way you presented.  You were personable and brought the content into our real lives. We learned so much about ourselves that we can use moving forward.
Karen G., Regional Director & Associate Administrator; Andrea S., Practice Manager
Austin Heart
Dynamic presentation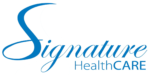 Just wanted to say thanks for the dynamic presentation this morning. My coworkers and I appreciated your enthusiasm and clear communication. The team was engaged, learned a ton and I believe came closer together. Keep up the great work! Great job!
Scott, O.; Director of Sales and Marketing; John, M., Community Outreach
Signature Health
Great discussion, valuable, and fun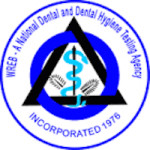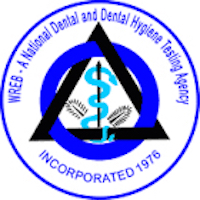 Thank you, Chris, for presenting the DiSC to our team! I thoroughly enjoyed learning about our different styles and approaches and definitely plan on using what I learned with my staff…The day was so well received! I enjoyed it and thought it was helpful in understanding my co-workers. I would recommend it to other people as well….Your presentation was wonderful. I learned a lot…You made the presentation fun and your time is very much appreciated….I enjoyed the workshop very much – it inspired a lot of healthy discussion and reflection…This was especially valuable to me.  Great stuff!
Beth C., CEO; Dr. Sharon P., Testing Specialist & Psychometrician; Robin Y., Manager; Kathleen R., Exam Coordinator; Julie M.; Stacy T., Office Manager
Western Regional Examining Board
Accelerating team performance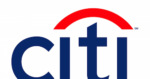 Provided a regional leadership team training experience for 25 senior leaders of Citibank in the retail sector. Senior manager from around the US gathered.
Allison, Senior Program Manager
Citibank
Received great feedback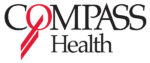 Thank you again for the amazing job you did with our team. It really opened up conversations that needed to be had. We received great feedback from the team as well. A month and half later I truly believe our team is more cohesive and functioning better as a result.
Emily C., Manager of Emergency Services
Compass Health
Engaging and worthwhile presentation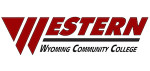 Thank you so much for such a wonderful presentation! Thank you again for a very engaging and worthwhile presentation!
Kady F., Executive Assistant to the President
Western Wyoming Community College
The team appeared riveted

Thanks again, Chris, for your time this morning. The team appeared riveted with the discussion. We wish you all the best.
Brian W., VP of Human Resources
HCA Healthcare - MountainView Hospital, Las Vegas
Pleased with the team training


Thank you! I was very pleased with the team training last week. I met with my management team the next day and they are all on board with committing to implement the behaviors of a high-performing team. Optimistic that we have the motivation to do it.
Mary, Senior Vice President & Chief Legal Officer
Milliman
A great session

Thank you again! It was a great team session and a pleasure to meet you. I am going to check out your other workshops for a future session….stay tuned!
Cheryl P., VP of Human Resources
Providence Health Centers
Great team training workshop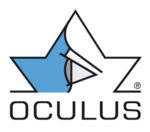 Thanks again for a great class and workshop! Great insights. Let's stay in touch.
Michael, President & CEO
Oculus, Inc.
The team training was awesome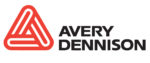 The team training was Awesome! It enlightened us in how to more effectively work with our teams. Hope we can expand your training to other departments. The information was priceless and will help us in preparing for future career goals and professional growth. You are an excellent trainer and instructor. Four hours seems like a long time for a training session, but at the end of day we did not want the training to end. Thank you!
Marcie, IT Project Leader, Shared Technology Services
Avery Dennison
Timely and extremely appropriate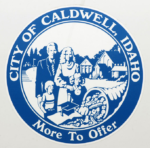 Thank you so much for your willingness to come and speak at our recent Idaho City Clerks, Treasurers, and Finance Officers Association (ICCTFOA) Institute. The information that you presented was very timely and extremely appropriate for the members in attendance. Your presentation style is captivating and I received several positive comments about your thought-provoking material and the wonderful illustrations used to clarify the message. Personally, I have taken to heart the material you presented and actually returned to my workplace with a new vision for improvement. I know that others will also benefit from hearing you speak.
Debbie G., Caldwell City Clerk
City of Caldwell, Idaho
Leadership Alive is different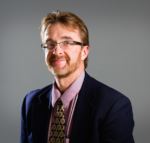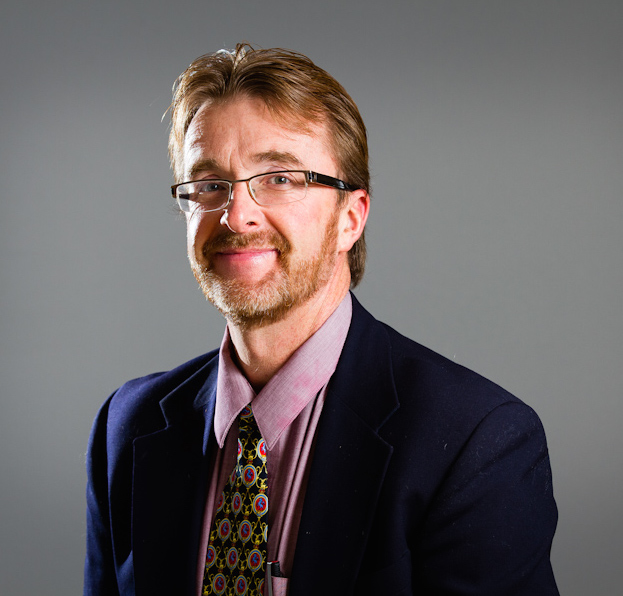 Unlike many leadership programs and consulting services, Leadership Alive, Inc, is different because they not only help train local leaders but they also assist leaders throughout the country at no charge who are either under-served or who are unable to take advantage of traditional training programs. Leadership Alive, Inc. is led by, Christopher Meade, who brings a unique perspective that is insightful and helpful in developing the whole person. Chris helps bring together the heart, mind, and hands of a person to not only "know" but "do." Today, I'm in an expanded role as a leader and I'm living proof that Chris has added value and acumen into my skill-set and into my life as a leader and lifelong learner. Chris has not only equipped me, but he has helped me lead others to develop their vision and passion as well.
David Cutbirth, President & Founder of DC Engineering
(Established in 1998, DC Engineering has more than 150 workers and has offices throughout Idaho, Montana, California, Oregon, Texas and Wisconsin)
Quickly able to relate

You were able to quickly relate to our team and learn how to best draw them out. That is no easy feat when you have a group of engineers in one room so thank you for working so hard to do that! I have heard nothing but great feedback as I am sure you will see with your follow-up survey. It was a pleasure to have you.
Kimberly, R&D Program Manager
Bard
Feedback has been very positive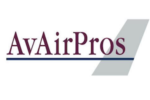 Thank you, Chris! The feedback for our company and leaders has been very positive and we will build on the experience for sure.
Lori, Senior Managing Director, California Market Leader
AvAirPros
Incredibly insightful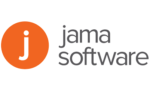 Loved the team training It was incredibly insightful. We learned so much about ourselves and my coworkers. Thanks so much for facilitating.
McKenzie, Jama Software Marketing Team
Jama Software
This is a standout for everyone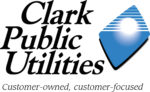 It was great to spend time learning more about ourselves and ways to better lead our teams. I have heard nothing but great feedback from everyone, which should also reflect in the surveys. We've had many training sessions over the years but this one seems to stand out for everyone. The topics and the way you presented the material was fantastic and just what we were looking for. You have a true and genuine passion for leadership and it really shows in your presentations.
Lisa, Director of Customer Service; Mike, Quality Service Manager
Clark Public Utilities
The whole leadership package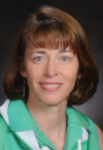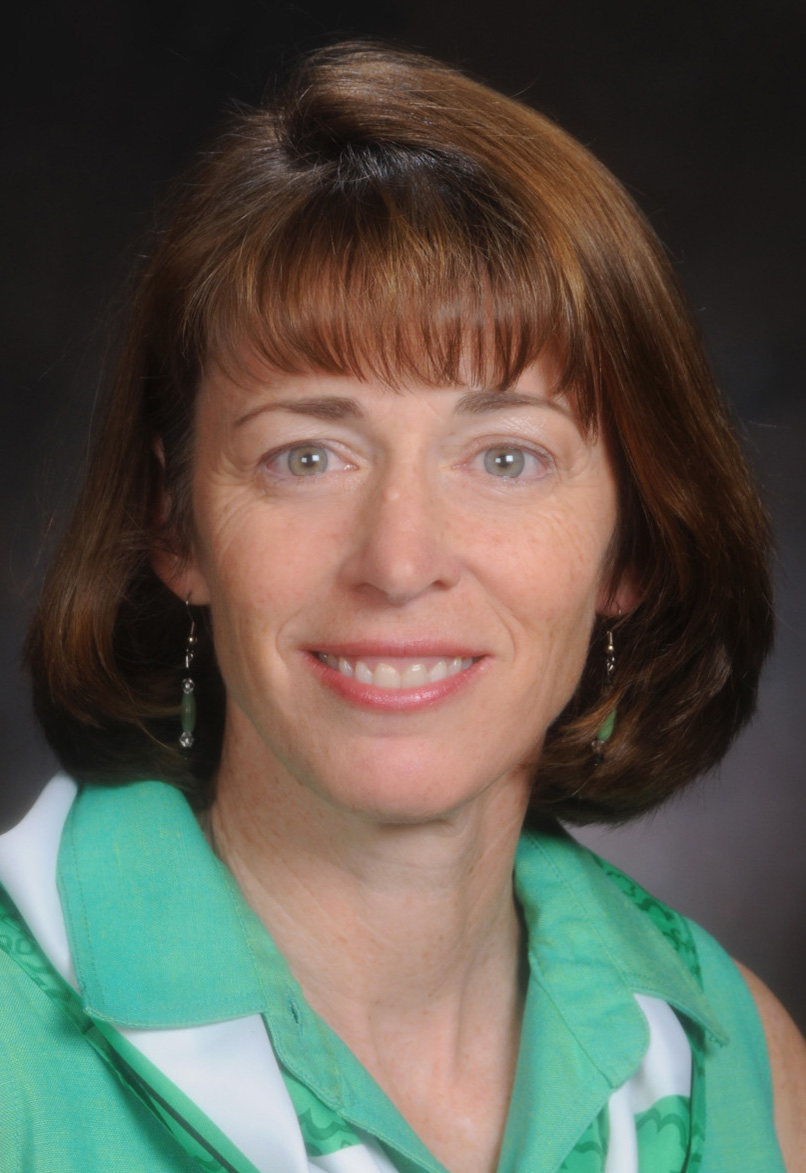 Chris Meade is the whole leadership package – author, motivational speaker, mentor, professor, and entrepreneur. Chris' ability to bring relevant personal experience and humility to a leadership environment creates an atmosphere in which participants feel free to explore their own adventures and misadventures in a nonjudgmental, supportive, growth-focused environment. Warm, open, friendly and able to integrate humor into any situation, Chris blends well with any group or organization. His extensive knowledge of leadership through graduate and post graduate studies is remarkable. He is well read in trade and scholarly leadership materials and can easily blend that understanding to any situation in the business world. Masterful at prompting and facilitating discussion, Chris' approach encourages reflection and growth at the personal and professional level. Chris' books are wrapped in personal insight and can be profoundly moving. Having studied under his tutelage as a graduate student and worked with him on a long-term advisory committee, I would actively seek out Chris as a leadership mentor, speaker and trainer.
Maureen O'Toole, CEO of the Girl Scouts of the Silver Sage Council, Former US Army Lieutenant Colonel
(As CEO, Maureen oversees 2,300 volunteers and 4,200 girls.)
Keynote presentation was spot on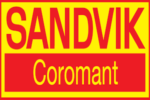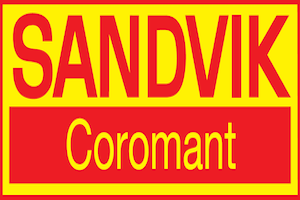 We really appreciate your coming to speak at our Sandvik Coromant Sales & Marketing Kickoff. Thank you again for the sharing your knowledge and insight. We received a lot of great feedback from our teams. The presentation was spot on with the message we wanted them to get. Appreciate your professionalism and support of our event. Thanks again!
Veronica, VP of Sales, Western US; Tom, Manager & Partner Marketing
Sandvik Coromant Americas
Northwest Bank


It was a real pleasure to have you join us. Several people came up to me throughout the evening with positive comments and specific insights they got from your talk. In particular, there was one section where you showed two arrows, with arrows within, that seemed to strike a nerve. While we, pretty uniformly, have people trying to do the right thing, we still need to practice making sure we're both engaged and going the same direction. We're probably not alone in that journey, and your perspective really helped. Thanks so much, Chris! Hope to get to work with you again.
Mark T., SVP, Chief Marketing Officer
Northwest Bank
Exactly what we were hoping for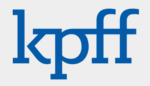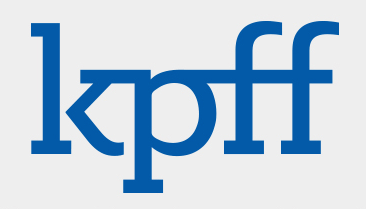 It was a pleasure having you come and work with our group. It was exactly what we were hoping for! I've received nothing but positive feedback about you and your session!! I'll be looking for other opportunities to have you come in and help us move the organization forward.
Matt, Managing Principal
KPFF Consulting Engineers
Valuable presentation today

Thank you very much for your valuable presentation today. It was a very good morning. Your topic and your presentation style was very much appreciated by the entire group. We are going to follow up by following through with the challenge you gave us. We loved the materials you provided for the teams too.
Bonnie, Director of Mission; Diana, Manager:
Providence Medical Center & Health Services
Leadership session extremely beneficial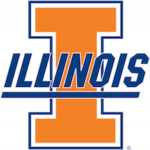 Thank you Chris for the extra resources. We look forward to reviewing them with our teams. The leadership session was extremely beneficial.
Aisha El-Amin, PhD, Associate Provost & Chief of Staff
University of Illinois at Chicago - Office of the Provost |
Learned a lot about ourselves


Chris, It was a pleasure to meet you. Thank you for your presentation. The training was a wonderful experience and you did a great job! I think that everyone enjoyed it and we had fun, too. It was engaging, interesting and valuable. We learned a lot about ourselves and our colleagues through this experience. Thanks so much for your enthusiasm and hard work.
Marlene, FC, Regional Marketing Officer and Regional Marketing Officer; Amber, Administration
St. Vincent Hospital Network
Idaho National Guard
Keynote speaker at the Adjutant General's Leadership Day with Major General Gary L. Sayler, Adjutant General. Spoke on Servant Leadership: The Upside Down Way of Leading.
Major General Gary L. Sayler, Adjutant General
Idaho National Guard
Silicon Valley Bank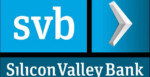 Spent the day leadership training with a global team from Asian, Europe and the U.S. using Emotional Intelligence: EQiAlive™.
Time well spent


Thanks for everything you did for us…and sharing valuable insights and how to capitalize upon them.  Time well spent. One of our departments had a real breakthrough. Appreciated all your help with our teams. Guiding us in ways to improve our interactions, realizing our strengths and building trust, benefited us all.
Beth, Chief Executive Officer; Robin, Director of Dental Hygiene Operations
Western Regional Examination Board
Well worth our investment of time and funds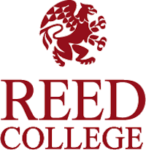 Thank you so much for taking the time to facilitate our leadership event. We enjoyed the team training. It was good information and we definitely found ourselves wanting to know more.We enjoyed the team training. It was a pleasure to have you present and well worth our investment of time and funds. Thank you, Chris!
Gary, Director of Community Safety; Kathy, Community Safety Administrator
Reed College
Made us a stronger and more cohesive team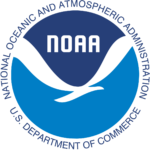 Chris, we are still basking in the glow of a successful team training event for our 50 leaders. It continues to generate discussion and insight. Many were pleased. Thanks so much for being a part of our leadership event and making us a stronger, more cohesive team.
Scott, Biologist & Manager/Coordinator
National Oceanic and Atmospheric Administration
Lewis-Clark State College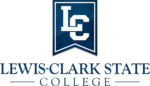 Lewis-Clark State College
Kaiser Permanente Hospitals

Kaiser Permanente Hospitals
It was a great day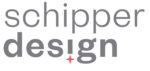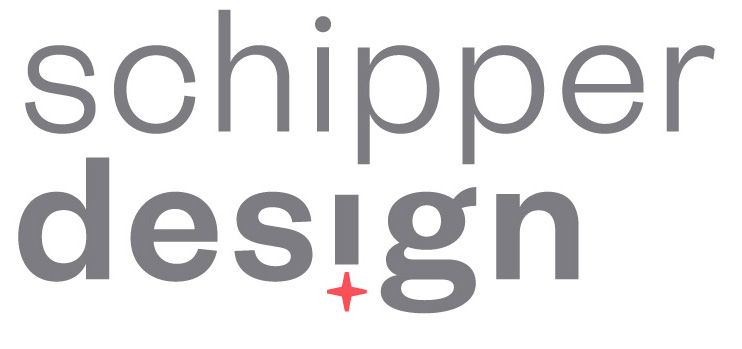 We were super pleased to have you join our company. We had such a wonderful day at our training, due mostly because of you. Your presentation and energy for what you believe in is very contagious. As Kathy mentioned we took a risk by not knowing very much about you or what you had planned for us, but it turned out to be a great fit. Everyone had very positive feedback. We learned a great deal, and I look forward to reviewing the supplemental materials you sent to stretch us a bit farther in my understanding of effective communication strategies. Everyone has been very focused this week but I have heard several comments about the team training workshop – chit chat about one item or another. It's nice to hear the staff filtering and using what they learned. Iwill keep your info handy as we navigate this exciting change in leadership. It was a great day. Thank you, Chris!
Kathy S., Founder, President, Creative Director; Beth W., Executive Vice President
Schipper Design
Great presentation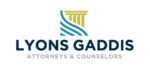 Our team really enjoyed your presentation. It was a great presentation. Thank you for your help and insights. Our team really enjoyed your presentation. It was an interesting experience.
John, Partner; Trish, Firm Administrator
Lyons Gaddis Attorney's & Counselors
Thank you for investing
All of leaders really enjoyed your leadership module. Thank you so much for investing in our leaders at the Inernational Accounting Firm Academy.
BKR International Accounting Firms
(BKR International is one of top 10 global accounting associations that represents the combined strength of more than 160 independent accounting and business advisory firms in over 500 offices and 80 countries.
Strategic contribution appreciated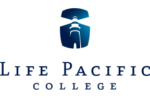 Thank you for teaching and facilitating the leadership session during the recent Master of Strategic Leadership graduate residency. Your strategic contribution to the development of our leaders was appreciated!
Remi L., Ph.D., Director of Adult and Graduate Studies
Life Pacific University
de Toledo High School Los Angeles


de Toledo High School Los Angeles
Leadership team event was very beneficial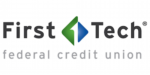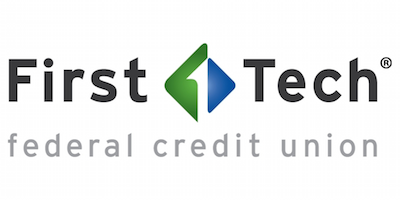 Thank you for partnering with us in this leadership development. I have had an opportunity to debrief with each of the executive team members and they all agreed that the leadership team event was very beneficial. They appreciated the way you facilitated the discussion and felt the conversations were candid and productive. Since our gathering, several of us have had the opportunity to connect individually to discuss further our leadership styles.
Monique, Chief People and Administrative Officer
First Tech Federal Credit Union
Reactions from our team are positive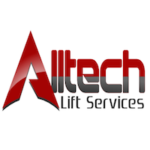 Thank you for your time and effort. We enjoyed it and the reactions from our team are positive!
Maikel T., President
Alltec Lifting Systems | Specialized For Petrochemical, Refining, Power, Nuclear, and Offshore
Idaho Power


Idaho Power, An IDACORP Company
Legacy Health & Randall Children's Hospital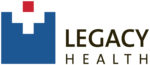 Walmart E-Commerce

Transformative session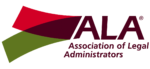 Thank you, Dr. Meade, for joining us a our keynote speaker at our national leadership conference, Chris. It was a very transformative session. Attendee responses to your keynote, "Developing Trusted Servant Leadership – A New Kind of Leader for a New Kind of World" were fabulous. Here are just a few statements from the evaluations: amazing and engaging speaker…genuine…great takeaways…held my attention the whole time…interactive and relevant…animated and dynamic…great presentation without fakey feel-good stuff…inspiring. Appreciate you sharing your passion for leadership with our leaders.
James, President-elect, ALA, Nicole, Associate Director, Volunteer Relations; Cheri, Relations Coordinator
Association of Legal Administrators
By far best I have seen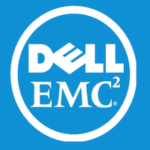 A sincere thank you for the team session yesterday. Being in HR, I have seen numerous facilitators conduct team training sessions and you were BY FAR the best I have seen. You had the team engaged and speaking openly; even though some of them were uncomfortable. I sincerely appreciate the discussions and insights you provided into the team. This will be extremely valuable for the team as they continue to grow.
Mandy, Sr. Manager, HR Operations
Dell EMC Storage
BodyBuilding.com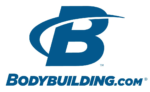 Very insightful day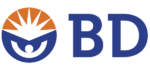 Thanks you for a very insightful day. I am getting great feedback from the team on yesterday's team training.
Shannon, Associate Director, Master Data & Analytics BD Biosciences & Medication Management Solutions
BD (Becton, Dickinson and Company)
The content was perfect and perfectly delivered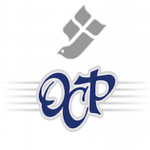 On behalf of OCP, I sincerely appreciate your time and presentation today. I can't thank you enough for coming out to OCP and presenting to our leadership on Trusted Servant-Leadership. The content was perfect and perfectly delivered. It appeared to be well received by all.
Sue, SPHR, SHRM-SP, Director of Human Resources
OCP
Positive feedback from our leaders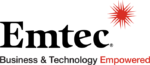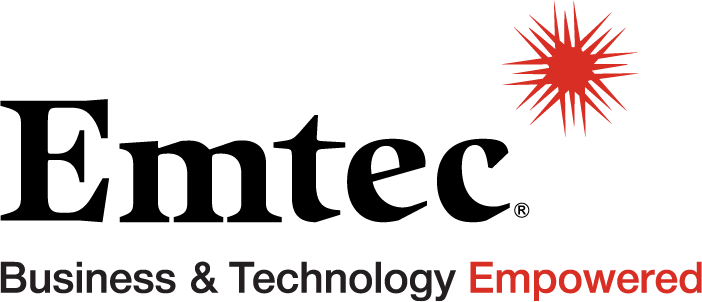 Your presentation on Leading Strategic Change, Innovation and Transformation was relevant and right on the mark. We thoroughly enjoyed it and had a lots of positive feedback from our leaders. Thank you for your contribution to our kick-off leadership gathering.
Janeen, Managing Director, Business Development and Alliances; Erica, Director of Marking and Alliance Operations
EMTEC