Executive Decision-Making Workshop
Making Better and Smarter Decisions in the Midst of Uncertainty. | Onsite, In-Person and Virtual Formats Available.
Executive Decision-Making Workshop for Managers
Amid a VUCA world (volatility, uncertainty, complexity, and ambiguity), organizations live and die on the decisions of their leaders. Every day, executives and senior managers are called upon to make innumerable decisions – some mundane, some momentous. Some of these decisions will determine the very survival of their organizations or their careers.
Decision-Making is the Job of Every Leader
Strategic decision-making is the most crucial job of an executive, and one easy to get wrong. This executive leadership development course aids senior leaders, managers, directors, department heads, and HIPO employees on how to make more effective decisions that produce better outcomes for them and their organizations.

One-Day Training Workshop: Hands-on Workout for Your Brain
This executive decision-making workshop is a one-day, engaging, fast-paced, hands-on workout for your brain. We help hone your analysis skills. We give you and your organization a unique competitive edge. This workshop aids participants in making stronger decisions and solving complex problems.
Hands-on Brain Workout: One-Day Decision-Making Workshop
Research-grounded pre-assessment
Interactive discussions and break-out sessions
World-class content, real-life examples
Engaging business case studies and team activities
Relevant training materials
Follow-up resources and practical tools
Gain New Tools to Make Better Decisions
You'll leave with the tools to identify accurate and reliable information. Participants learn how to make better sense of data and information. Sounds decision-making positions your business for success. Our decision-making training workshops can be held on-site at your organization or an off-site space if you want a team event. We offer both in-person training formats and live, virtual facilitation for your remote teams.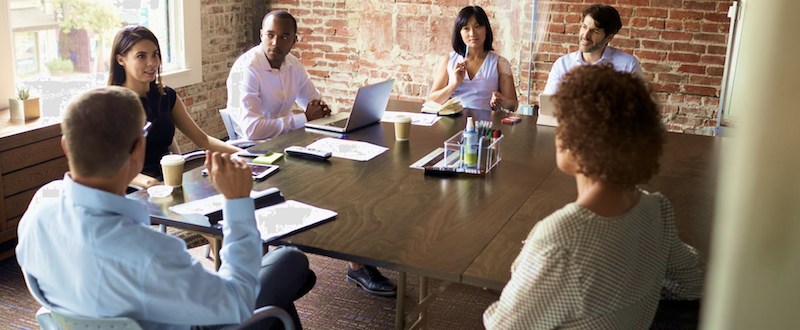 Our Executive Decision-Making Workshop: Modules
Module 1: The Bias Trifecta – The Effect on Leadership Decision Making
Three central biases impact the way we perceive and process information. Discover strategies to overcome them. Pursue greatness as leaders, managers, team players, and individuals. Increase awareness about information processing. Make decisions in a more disciplined way.
Module 2: Organizational Sense-making – Making Sense in Times of Uncertainty
Uncertainty and flux are commonplace in organizations. Sense-making is our individual and collective ability to comprehend situations in terms of what is going on (the right perspective) and what should be done (action). Strategic leaders work to make sense of things for employees and partners and to know what to do.
Module 3: Understanding Decision Frameworks – Lenses That Aid Strategic Thinking
Information is essential in making intelligent decisions. More often than not, it overwhelms us in today's data-rich environment. Gain new skills in how to use practical decision-making tools. Make smarter and better decisions amid uncertainty and constant change.
Module 4: Turning Effective Decisions into a Culture of Execution
Making good decisions is paramount to a leader's and an organization's success. Effectively executing high-profile decisions gains support, builds trust, deepens credibility, and sustains over the long haul is another thing. Discover winning strategies in how to execute well. Communicate with clarity. Lead influentially.
Key Workshop Takeaways:
Acquire tools and skills for making better and smarter decisions
Solve complex, multi-dimensional problems
Learn decision-making strategies for a VUCA world (volatility, uncertainty, complexity, and ambiguity)
Anticipate biases that get in the way of good decisions
Execute decisions successfully and without fear in the face of risk and uncertainty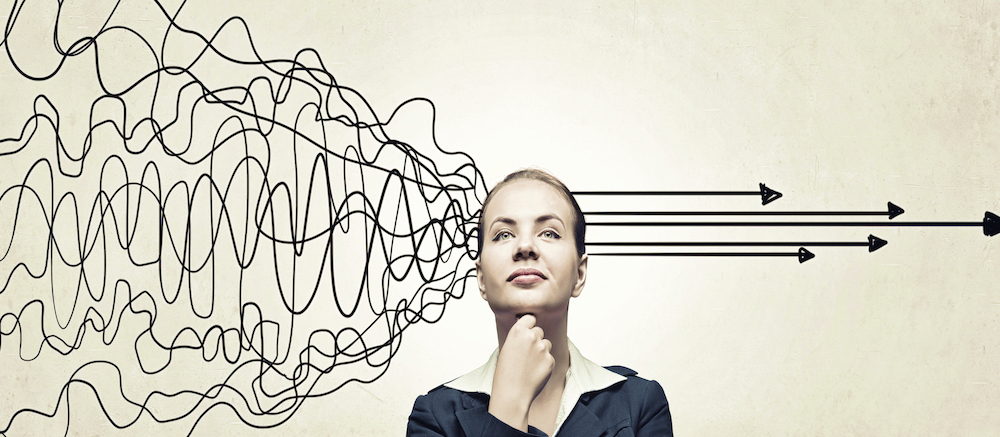 ---
Effective in bringing experience to real-world scenarios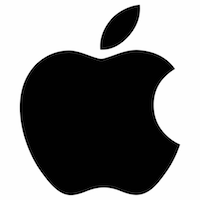 Thanks so much for the training you provided at Apple. We enjoyed our time with you and our class. We liked how you brought personal experiences to illustrate the real-world scenarios we encounter. We appreciated your flexibility with the scheduling and making it so easy to do business with you. Thanks for coming to Cupertino! Emese, Global Product Manager; Smithy, Senior Product Designer Global Apple iTunes Retail Marketing–Apple, Inc.
Very positive experience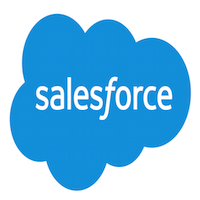 Thanks so much for coming out and for leading such an engaging, interactive, and fun training. You brought some great insights to us. We thoroughly enjoyed it. Thanks for the information you provided to us! It was a fun, meaningful, insightful, valuable, and enriching team experience for my colleagues. Elena, Global Talent Development; Kim, AMER Employee Relations; Kerry, Employee Relations Manager; Josh, Employee Relations Programs Manager; Reynaldo, Senior Accountant; Taylor, Employee Relations Manager–Salesforce
---
Decision-Making Workshop, Corporate Educator, Leadership Coach,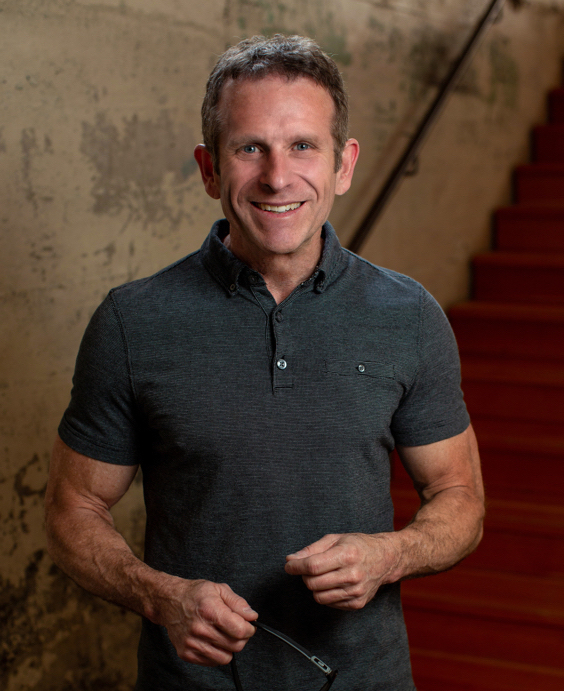 Dr. Christopher Meade is an executive leadership coach, corporate trainer, and a certified facilitator. He brings nearly 25 years of entrepreneurship, business ownership and management experience to his role as President and Chief Training Officer at Leadership Alive, Inc.®. Christopher holds a Ph.D. from the University of Idaho in Adult & Organizational Learning with a concentration in Leadership. A former business school dean and award-winning MBA instructor, Christopher has coached 10,000+ people and facilitated training for 500+ teams and organizations.
Some of Dr. Meade's clients include Apple, Nike, Microsoft, Salesforce, NFL Detroit Lions, Sony PlayStation, Starbucks, Facebook, Dell Computers, Federal Reserve Bank, Walmart eCommerce, U.S. Departments of Treasury, Commerce, Defense, and Veteran Affairs, Cisco Systems, United Healthcare, Emory University, SCL Health Services, U.S. Department of the Interior Bureau of Land Management, SimplyMac of Game Stop, Johnson & Johnson, Abbott Laboratories, Department of Health and Human Services-USA, Home Depot, Children of the Nations, and Code.org.
Christopher is also an author, entrepreneur, executive leadership coach, corporate trainer, and motivational keynote speaker. He regularly speaks at conferences, conventions, management retreats, and team-building training events throughout the United States. He offers the Executive Decision-Making training workshop for managers, teams, and leaders in both on-site and virtual formats.
---
Live, Virtual Online Offering
A live, virtual remote Executive Decision-Making Workshop is a cost-effective way to develop your team of professionals. The virtual format is perfect for smaller groups and remote teams on a budget. In a live video-conferencing team session, the core content is the same as the in-person event.
Virtual Executive Decision-Making Training Workshop
Fast-paced, insightful, interactive, and fun.
Research-grounded pre-assessment
Interactive break-out sessions
HD video and HD screen-sharing
Engaging case studies and team activities
Supplemental participant workshop materials
Follow-up resources and practical tools