Servantology: The Periodic Elements Of Servant Leadership™
A Leadership That Wants Things For People And Not Just From People.
Keynote Presentation
Servant Leadership is first built upon the foundation of strong character guided by clear ethical principles. Once a character foundation is in the process of being forged, then competence becomes the pursuit. When combined, character and competence, create a synergy that produces a transforming experience both in the leader and in others.
Servant Leaders Achieve Results And Build Up People
Servant Leadership is more than a philosophy of being nice to people. Yes, there may be elements of empathy, active listening and developing others, but so is accountability, telling the truth about job performance and giving honest feedback about behavior and attitude. It is a Both/And leadership. Yes, there is humility but wrapped with guts and grit.
Leadership Synergy
Servant Leadership is one of the most effective ways to accelerate business results. The catch is all of the "elements" work together to spark a dynamic, engaging, energizing, challenging, galvanizing, high-performing team and organizational culture.
Keynote Presentation
This insightful and inspiring keynote presentation, Servantology: The Period Elements of Servant Leadership™, unpacks several of the timeless leadership elements found in Servant Leadership. Like a Periodic Table that contains chemical elements that are ordered by their atomic number, Servantology™ is a Periodic Table of the elements found in Servant Leadership. The elements are ones that both the leader employs and that her associates, direct reports, and/or team members experience. There are 21 leadership experiential elements.
Set Off A Chain Reaction

Based on the research findings of over 300 high-capacity, ethical leaders, Christopher Meade, PhD, explores the top five periodic elements of Servant Leadership that function like catalysts. These wave makers swell and generate a cascading effect upon everything else.
Like spark plugs, these catalytic elements set off a chain reaction in a team and organization where the engine fires, engagement rises, productivity increases, well-being soars, teams hum, and organizations achieve exceptional business outcomes. Servantology contains the leadership essentials for 21st-century world that is fast becoming skeptical with anything to do with the notion leadership.

Keynote: What You Can Expect
Christopher Meade, PhD, provides you with a professionally prepared, dynamically delivered keynote presentation focused on achieving the outcomes you want with your audience. Presentations are customized to meet your organization's specific needs.
Keynote: Presentation Structure
A standard keynote talk is approximately 45-60 minutes. Topics are customized around your conference theme and/or event objectives.  We can also deliver keynotes in a more interactive format (up to 1.5 hours) if that serves your goal and event better. To do this we add an element to the keynote such as a small group breakout to discuss some questions around the keynote topic or your conference theme. High-quality visual slides are used during the keynote as well.
---
Keynote Speaker | Corporate Educator | MBA Professor | Author | Leader-Builder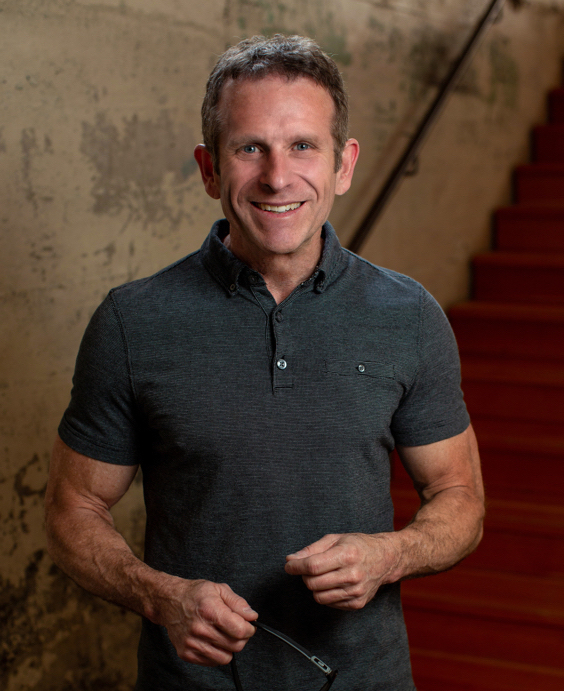 Dr. Christopher Meade brings nearly 25 years of entrepreneurship, business ownership, management and leadership experience his role as President at Leadership Alive, Inc.,®., a leader-building organization. Christopher holds a PhD from the University of Idaho in Adult & Organizational Learning with a concentration in Leadership. A former university business dean, award-winning MBA professor, executive leadership coach and author, Christopher have been speaking publicly for more than 25 years and has keynoted close to 100 events in the United States as well as spoken in 15 cities throughout China. He has trained over 500+ teams and organizations, many are top-tier firms such as: Nike, Microsoft, NFL Detroit Lions, Salesforce, Game Stop, Cisco, United States Treasury & Commerce, Abbott Laboratories, University of California Berkeley, Bard Medical, Hewlett Packard, Taj Palaces & Resorts, United Healthcare, Federal Reserve Bank, Dell Computers, Parker Aerospace, ACCO Brands, Avery Dennison, HCP, Inc., Code.org and Children For The Nations.  Christopher devotes his time to speaking, training, teaching and writing.