Leadership Essentials: The Work of Leaders
Crafting a vision, building alignment, and championing execution is all work that leaders do.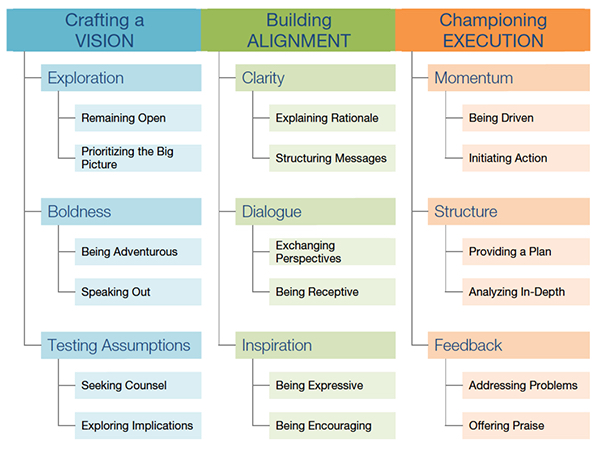 Leadership Training: Vision, Alignment, and Execution. 
Everything DiSC Work of Leaders is classroom training that uses online pre-work, engaging facilitation with contemporary video, and follow-up to create a personalized team learning experience for a group of leaders. Based on best practices, Work of Leaders, connects to real-world demands, generating powerful conversations that provide a clear path for action.
Connects to Real-World Demands
Using the framework of Vision, Alignment and Execution, Work of Leaders encourages leaders to understand their own leadership behaviors and how they impact their effectiveness. Rich, compelling narrative adds depth to the data and strong visuals support the learning process by illustrating key messages.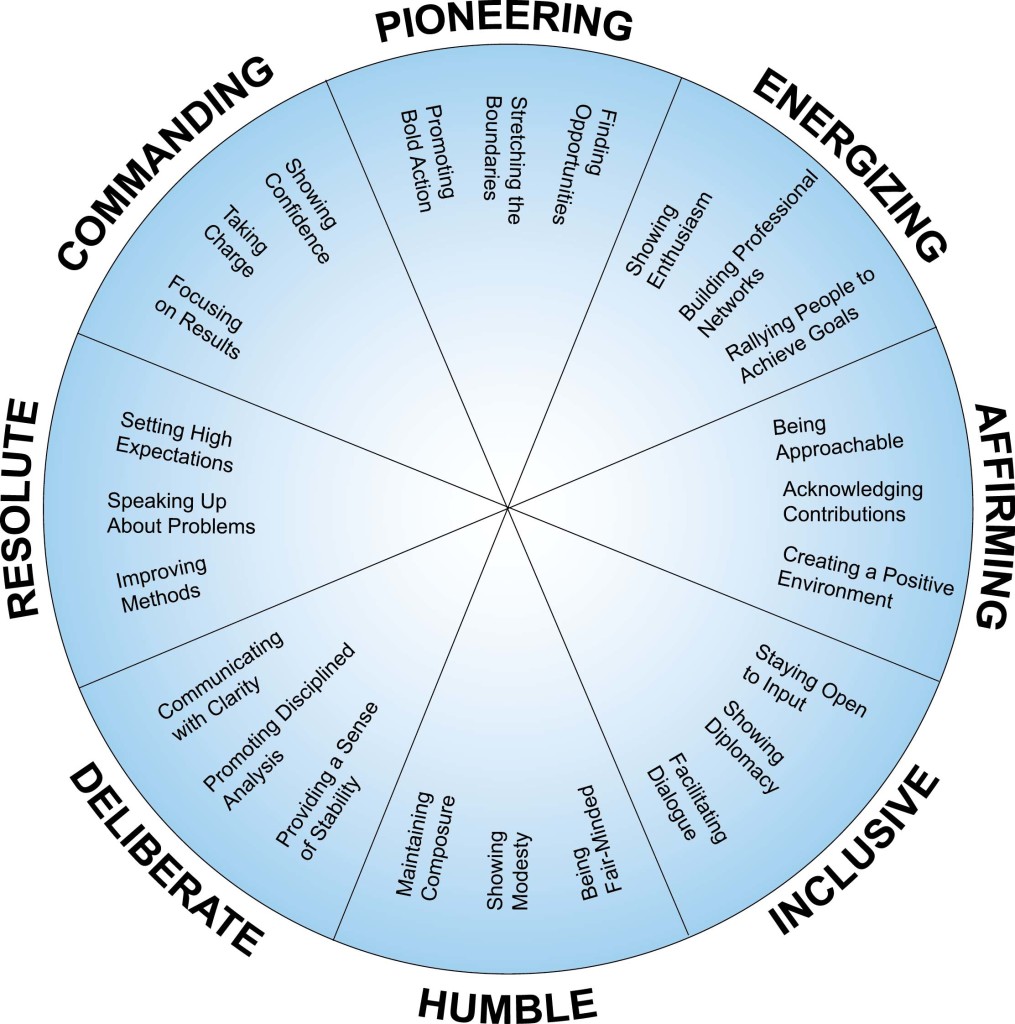 Generates Powerful Conversations
Consistently thought-provoking, Work of Leaders stimulates fresh conversations and perspectives regardless of the leader's knowledge or experience. It's an opportunity for leaders at all levels of learning to reflect on how they approach each step of their work. In addition, Work of Leaders encourages reflection and discussion about the team and the organization.
Provides a Clear Path For Action
Work of Leaders helps leaders take action with personalized tips and strategies that give clear direction and are easy to apply. Content-specific feedback and development steps along with helpful case-in-point narratives show how progress can play out in real life.
Defining Leadership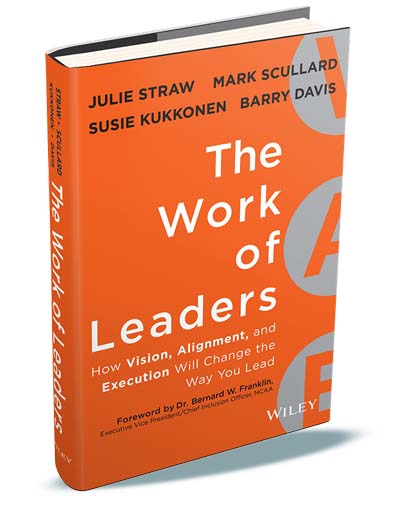 Everything DiSC Work of Leaders approaches leadership as a one-to-many relationship, as opposed to the one-to-one relationship explored in Everything DiSC Management. It focuses on tangible steps directed at leading a group or organization forward toward desired outcomes.
Research-Based
Result of four-year research and development effort
Analyzed and distilled the work of prominent leadership researchers
Input from more than 300 subject matter experts and thought-leaders at over 150 organizations
Identified leadership best practices
Profile Assessment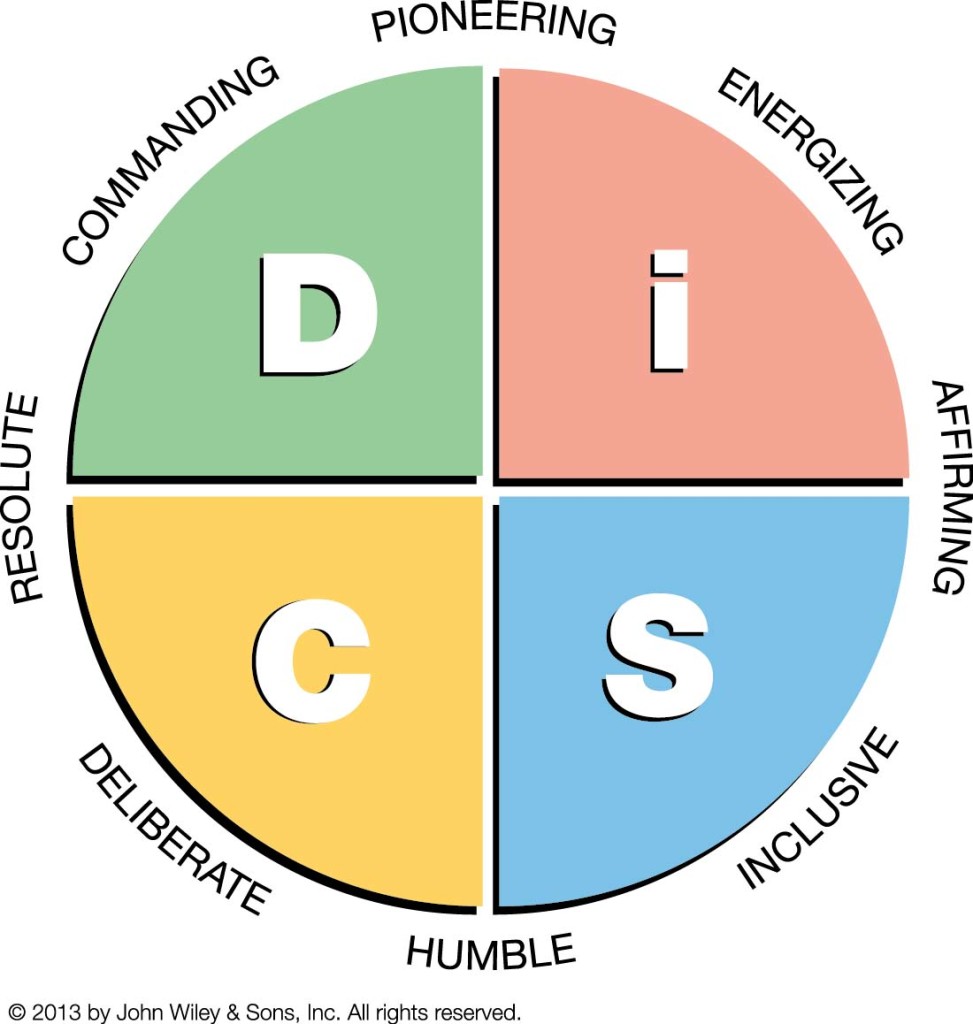 23-page highly personalized report
18 behavioral continua
Strong visuals illustrate key messages
Context-specific feedback
Tips and strategies for improving leadership effectiveness
WORK OF LEADERS: VISION, ALIGNMENT, EXECUTION – TRAINING MODULES
Module 1: Introduction to the Work of Leaders – Explores how DiSC® styles inform the role of leaders and introduces the eight priorities of the Everything DiSC® Leadership Map.
Module 2: Vision – Examines the defining elements of a vision, the behaviors associated with its three drivers—exploration, boldness, testing assumptions—and challenges leaders to discover the advantages and disadvantages of their tendencies in this area.
Module 3: Alignment – Examines the defining elements of alignment, the behaviors associated with its three drivers—clarity, dialogue, inspiration—and challenges leaders to discover the advantages and disadvantages of their tendencies in this area.
Module 4: Execution – Examines the defining elements of execution, the behaviors associated with its three drivers—momentum, structure, feedback—and challenges participants to discover the advantages and disadvantages of their tendencies in this area.
Module 5: Action Planning – Role playing interview simulation engages learners in identifying their strengths and challenges in each of the three key areas of the Work of Leaders model and, selecting one key challenge area, crafting a complete action plan for improvement.
Optional Activity: Discovering DiSC® – Takes participants step-by-step through the framework of the DiSC model to help them identify their style and explore the priorities that drive them as leaders.
---
Nice job facilitating. Awesome workshop…

Thanks, Chris. Really appreciated the session today. Awesome workshop. You did a nice job facilitating it and I love the extra materials you put together to compliment the training…really got a lot out of it…and great take-aways from your session. Josh S., Vice President and Retail Payments Product Manager; Rich B., Senior Network Engineer
You are a GREAT trainer…

Thank you Chris! You are a GREAT trainer…Thank you for providing a great program that was both informative and personally and professionally beneficial. Sal P., Chief Operating Officer; Janis, S. VP of Human Resources

---
DiSC Work of Leaders Facilitator, Executive Leadership Coach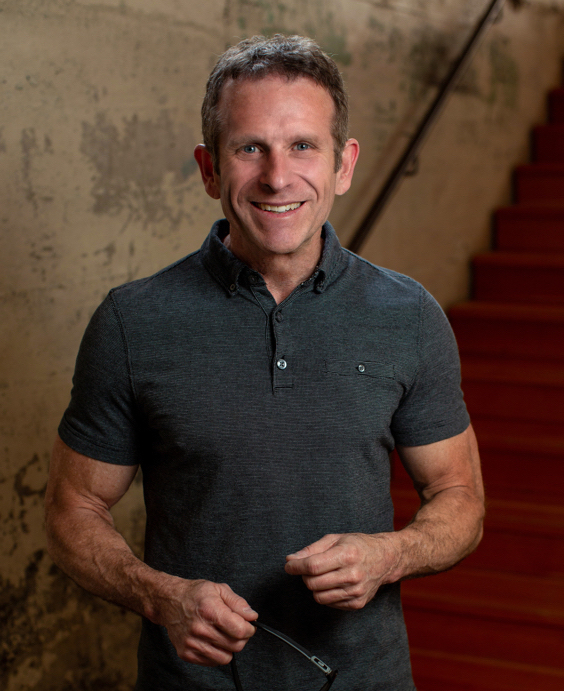 Dr. Christopher Meade is an authorized partner of the Everything DiSC Work of Leaders. He is a certified trainer and experienced executive leadership coach. He specializes in training leaders. He brings nearly 25 years of entrepreneurship, business ownership  and management experience to his role as Chief Training Officer at Leadership Alive, Inc.,®. Chris holds a PhD from the University of Idaho in Adult & Organizational Learning with a concentration in Leadership. A former business school dean and award-winning MBA instructor, Chris has facilitated team trainings for a 100+ teams-organizations.  Some recent trainings Chris has facilitated include: Nike, Microsoft, Salesforce, Federal Reserve Bank, Walmart eCommerce, U.S. Department of Treasury and Veteran Affairs, United Healthcare, BodyBuilding.com, Confluence, Emory University, SCL Health Services, Progressive Finance, U.S. Department of the Interior Bureau of Land Management, National Guard, Department of Health and Human Services-USA, Austin Heart, Children of the Nations, and Code.org. Chris is also an author, entrepreneur and a motivational keynote speaker. He speaks regularly at conferences, conventions, leadership retreats, and team-building training events throughout the United States.