About Christopher Meade, PhD
Keynote Speaker. Corporate Educator. Author. Business Professor. Leader-Builder.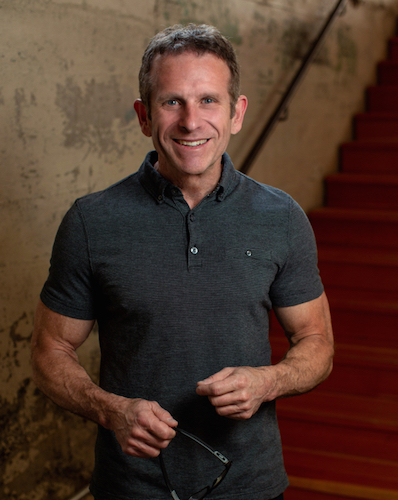 Dr. Christopher P. Meade brings more than 25 years of entrepreneurship, business ownership, management and leadership experience to his role as president and chief training officer at Leadership Alive, Inc.,® a leader-building organization.
Christopher holds a PhD from the University of Idaho in Adult & Organizational Learning with a concentration in leadership.  He also holds two master's degrees and a certificate in Disruptive Strategy from Harvard Business School HBX. He is an author and has published 12 books.
A former business school dean and award-winning MBA instructor, Christopher has coached and trained over 10,000+ leaders and led and facilitated team trainings for 500+ teams and organizations. He is an engaging speaker, leadership author, certified Gallup StrengthsFinder® coach, corporate educator, executive leadership coach, Emotional Intelligence (EI) trainer, business professor, and award-winning partner for several programs through Wiley Publishing.
Christopher is a recipient of the CEO Today Management Consulting Award which recognizes and honors top firms and the most respected management consultants and their C-level executives who have demonstrated tangible successes across a number of industries and sectors (Top 25 USA | Top 100 Internationally).
Many of Christopher's clients reflect some of the nation's top-tier firms, all of whom have placed their trust in his professionally prepared, dynamically delivered speaking presentations and facilitated training engagements.
Some of his clients include Apple, Nike, Microsoft, Google, Salesforce, Starbucks, Facebook, NFL Detroit Lions, Instagram, Sony PlayStation, Cisco, Federal Reserve Bank, Parker Aerospace, Taj Palaces & Resorts, Johnson & Johnson, U.S. Departments of Treasury, Commerce, Justice, and Defense, Providence Health, Citibank, US Olympic Committee, Dell Computers EMC, GameStop TechBrands, NBC Universal, Abbott Laboratories, C.R. Bard, Inc., United Healthcare, Home Depot, Hewlett-Packard Enterprise, University of California Berkeley, Code.org. and Children of the Nations.
Chris speaks regularly at leadership events and team training events throughout the United States. He has been a guest lecturer in 15 cities throughout China. He spends his time speaking, training, teaching, writing, and leader-building.
I inspire leaders to be extraordinary. Everything I do is designed to catalyze growth in others and propel them toward a better version of themselves, so they can more meaningfully touch the lives of others in the work they do each day. — Christopher Meade, PhD