Keynote Presentation — Trust Accelerators™
Build and Accelerate Trust in Teams and in the Workplace.
Building and Accelerating Trust in the Workplace
One of the biggest challenges teams and organizations face in today's business environment is a lack of trust in the workplace. In the majority of engagement survey results we've seen, "lack of trust" is almost always present as one of the areas needing attention and improvement.
"High trust organizations outperform low-trust organizations on total shareholder ROI by more than 280%." –Towers Watson
Trust in Teams Is a Non-negotiable
A team that doesn't trust each other is just a group of individuals that work on tasks but never reach their full potential. They cannot bring forth exceptional results as a team.
High-trust Teams Achieve More Together
The bottom line: low-trust teams don't perform well or produce exceptional business outcomes. Why? Low-trust teams argue over roles and responsibilities. They don't consistently cooperate or collaborate. Rifts form. Doubt overshadows confidence. The team environment weakens. Everything begins to take longer and becomes more challenging. Commitment, productivity, innovation, and team engagement all suffer because trust is absent from the mix. Trust is the cornerstone of engagement.

Build Trust in the Workplace and Repair it When it's Been Broken
Teams with high-trust connect and collaborate. Team members do their best work together. They support one another. They work smarter, faster, and accomplish more. Authentic relationships are built on trust. Bottom line: Trust makes teams work because trust builds the bridge between the business need for results and the human need for connection.
Keynote Presentation: Trust Accelerators™
In this keynote talk, you will discover how trust is the foundation of effective relationships leading to exceptional business outcomes. We will unpack the core "accelerators" that catalyze a culture of trust that permeates into a team.
Trust Creates a Domino Effect
Like a domino effect that sets off a chain reaction, "Trust Accelerators™" triggers a positive ripple effect within a team and organization. Building a culture of trust galvanizes a group into a high-performing, healthy team. Building trust is a formula for competitive advantage in today's new economy. Dr. Christopher Meade will unpack these trust accelerators (trust behaviors) that are part of every great team and company.

 Trust Building Keynote Takeaways:
– Learn how trust affects engagement, innovation, and performance
– Discover the proven behaviors that build team trust
– Understand the common, and often unintentional, actions that erode trust
– Acquire tips you can use immediately to strengthen your trustworthiness
– Explore how to rebuild trust when it's been broken
Top Keynote Speaker on Trust – Trust Accelerators™
Christopher Meade, Ph.D., provides you with a professionally prepared, dynamically delivered keynote presentation focused on achieving the outcomes you want with your audience. Presentations are customized to meet your organization's specific needs.
Keynote Presentation Structure
A standard keynote talk is approximately 45-90 minutes. We also deliver keynotes in a more interactive format (up to 1.5 hours) if that serves your goal and event better. To do this, we add an interactive element to the keynote such as a small group breakout around the keynote topic or your conference theme. High-quality visual slides are used during the keynote as well.
---
Keynote Speaker | Corporate Educator | Author | Leader-Builder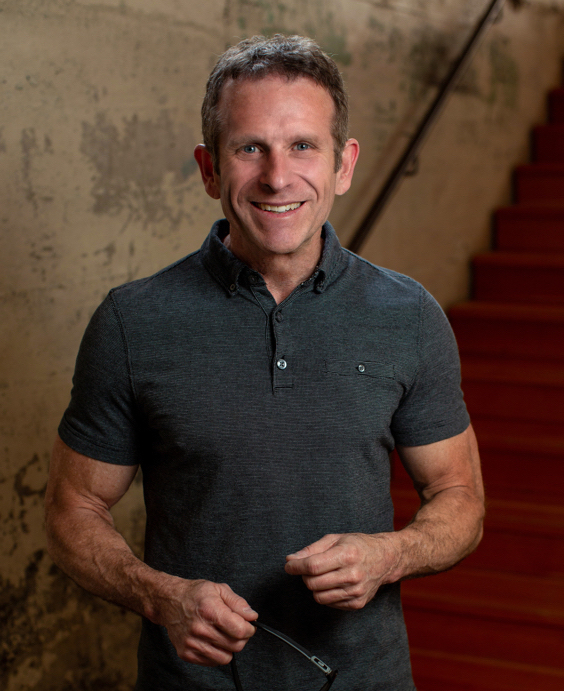 Dr. Christopher Meade brings nearly 25 years of entrepreneurship, business ownership, management, and leadership experience to his role as president at Leadership Alive®, Inc., a leader-building organization.
Award-Winning MBA Instructor and Speaker
Christopher holds a Ph.D. from the University of Idaho in Adult & Organizational Learning with a concentration in Leadership. A former university business dean, award-winning MBA professor, executive leadership coach, and author, Christopher has been speaking publicly for more than 25 years. He has keynoted close to 100 events in the United States as well as spoken in 15 cities throughout China.
Fortune 500 Clients and Marquee Brands
He has trained over 500+ teams and organizations, many are top-tier firms such as Apple, Nike, Microsoft, Google, NFL Detroit Lions, Salesforce, SonyPlayStation, Starbucks, Johnson & Johnson, Game Stop, Cisco, United States Treasury & Commerce, Abbott Laboratories, University of California Berkeley, Bard Medical, Hewlett Packard, Taj Palaces & Resorts, United Healthcare, Federal Reserve Bank, Departments of Treasury, Defense, Justice and Commerce, Dell Computers, Parker Aerospace, ACCO Brands, Avery Dennison, HCP, Inc., Code.org, and Children For The Nations. Christopher devotes his time to speaking, training, teaching, and writing.