Keynote Presentation — The Truth About Change
Discovering Opportunity in the Midst of Disruption and Change.
Keynote Presentation
We live in our world that is changing at a breakneck speed. Change is the new normal. It is a TGIF world (Twitter, Google, iPhone, and Facebook). Change often evokes negative feelings and anxiety in many, but it doesn't have to. The future is bright for those who understand, embrace, and leverage change.
Change: Three Non-Negotiable Attributes
In a world of unprecedented change, how can we not just survive but thrive? In this informative and engaging keynote talk, motivational and inspirational speaker, Dr. Christopher Meade, unpacks three non-negotiable attributes that are the antidotes to the challenges that change brings and that each of us faces in life and work.
Three Changes You Can Count On
There are three changes every person can count on: new problems, new pressures, and new possibilities. The Chinese word for "crisis" is composed of two words: danger and opportunity. Ask any entrepreneur, and they will tell you that opportunity lurks wherever there are chaos and disruption. There is an opportunity in the chaos of disruption.

Top Keynote Motivational Speaker: Christopher Meade, PhD
In this keynote, participants will discover the timeless and transformational qualities that every forward-looking person must embrace when experiencing change if they are to be successful in their careers and happy in their lives. Christopher Meade, Ph.D., provides you with a professionally prepared, dynamically delivered keynote presentation focused on achieving the outcomes you want with your audience. We customize keynote talks to meet your organization's specific needs.
Keynote Presentation Structure
A standard keynote talk is approximately 45-60 minutes. We can also deliver keynotes in a more interactive format (up to 1.5 hours) if that serves your goal and event better. To do this, we add an element to the keynote such as a small group breakout to discuss some questions around the keynote topic or your conference theme. High-quality visual slides are used during the keynote as well.

Every few hundred years in Western history, there occurs a sharp transformation. Within a few short decades, society rearranges itself. Fifty years later, there is a new world. The people born then cannot even imagine the world in which their grandparents lived and into which their parents were born. We are currently living through just such a transition. –Peter Drucker, Post-Capitalist Society
---
Top Keynote Speaker | Corporate Educator | Author | Leader-Builder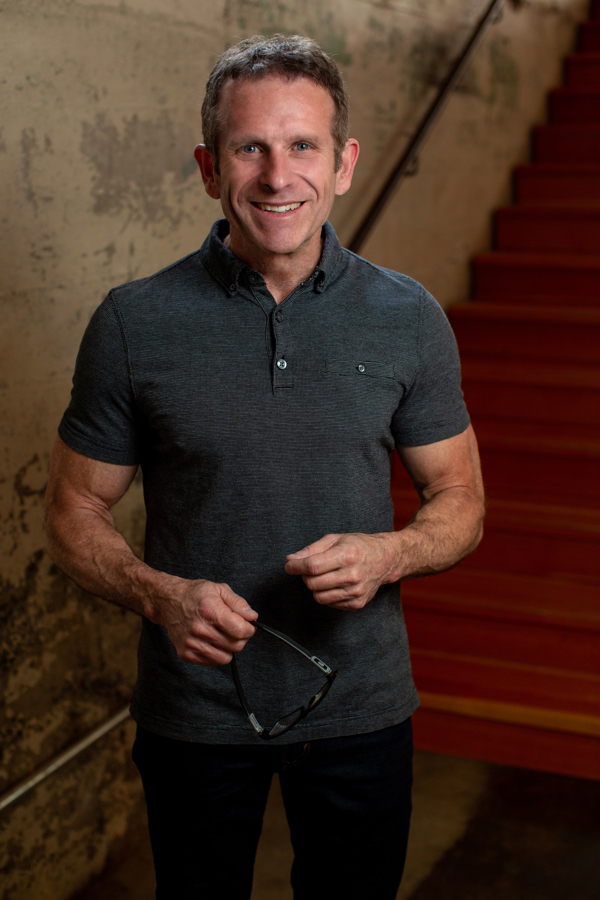 Dr. Christopher Meade brings nearly 25 years of entrepreneurship, business ownership, management, and leadership experience his role as president at Leadership Alive®, Inc., a leader-building organization.
Award-Winning MBA Instructor and Speaker
Christopher holds a Ph.D. from the University of Idaho in Adult & Organizational Learning with a concentration in Leadership. A former university business dean, award-winning MBA professor, and recipient of the CEO Today Management Consulting Award, Christopher has been speaking for more than 25 years and has keynoted close to 100 events in the United States as well as spoken in 15 cities throughout China.
Fortune 500 Clients and Marquee Brands
He has trained over 500+ teams and organizations, many are top-tier firms such as Apple, Nike, Microsoft, NFL Detroit Lions, Google, Salesforce, Starbucks, Johnson & Johnson, Facebook, Sony PlayStation, Game Stop, Cisco, United States Treasury & Commerce, Abbott Laboratories, University of California Berkeley, Bard Medical, Hewlett Packard, Taj Palaces & Resorts, United Healthcare, Federal Reserve Bank, Dell Computers, Parker Aerospace, ACCO Brands, Avery Dennison, HCP, Inc., Code.org, and Children For The Nations.  Christopher devotes his time to speaking, training, teaching, and writing.