StrengthsFinder Training Workshop Facilitator San Francisco, California
On-site and Virtual Team Options | Gallup-Certified | San Francisco, California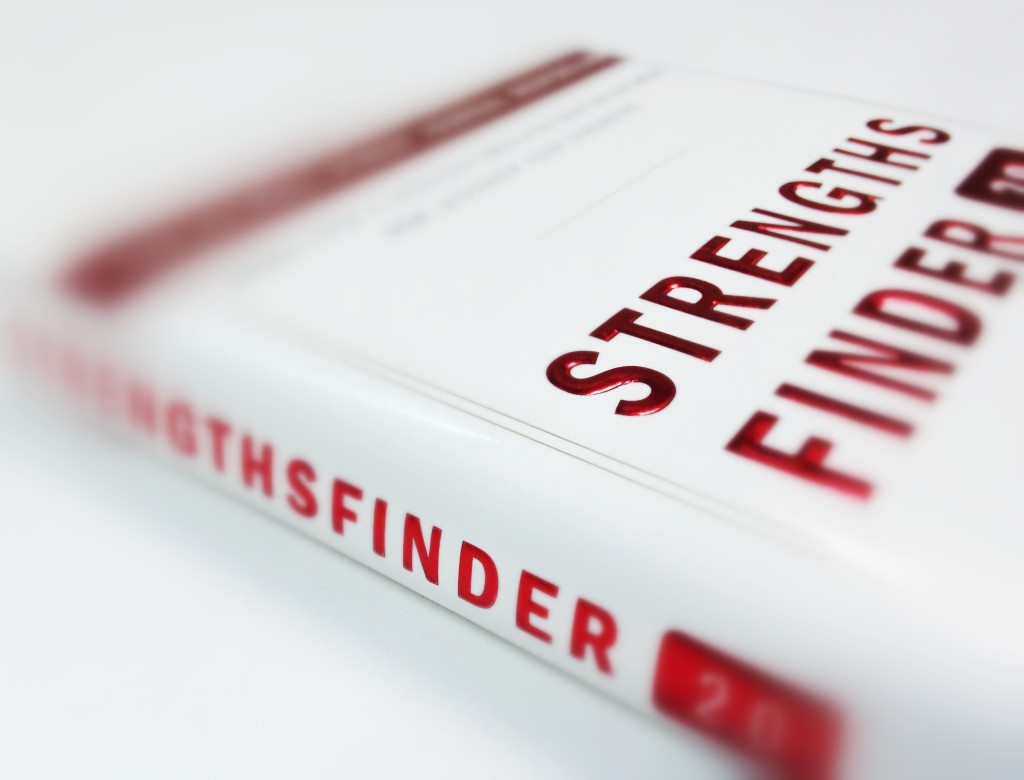 StrengthsFinder Training Workshop Facilitator in San Francisco, CA
Gallup-certified StrengthsFinder training workshop facilitator, Dr. Christopher Meade, helps teams leverage their strengths to build trust, increase engagement, and cultivate stronger relationships. StrengthsFinder has become a popular tool for conducting team building at corporations around the globe.
Leverage Your Team Strengths
Based on the #1 Wall Street Journal and Business Week bestseller, the StrengthsFinder training course in San Francisco, California helps individuals and teams understand, apply, and leverage their strengths in their respective roles and teams.
Start with Talent; End with Strength
StrengthsFinder helps individuals and teams discover, develop, and deploy their unique talents and strengths. When teams understand each other's unique strengths and discover "what's right with each other" rather than focusing on "what's wrong with one another," teams experience greater engagement, stronger alignment, and improved performance.
Gallup StrengthsFinder Training Workshop in San Francisco, CA (In-person and Virtual Offerings)
This StrengthsFinder workshop is geared to help individuals and teams discover how they can use and develop their natural strengths and talents in a way that brings out their best contribution. We focus on each participant's Signature Strengths and how to best leverage them together as a team.
StrengthsFinder Workshop Materials and Resources
This engaging and interactive team workshop includes:
Gallup StrengthsFinder online pre-assessment
Personalized strengths profile for each participant
Supplemental workshop materials
Gallup-certified expert facilitation
Interactive, participatory, fast-paced, fun
Gallup's best break-out activities, team conversations
Customized team and department strengths map
Follow-up materials with team and manager resources
Admin of the entire process, start to finish
The StrengthsFinder Training Workshop in San Francisco, California can be done in a 4-hour (half-day) onsite format or a live, 2-hour, accelerated virtual online session.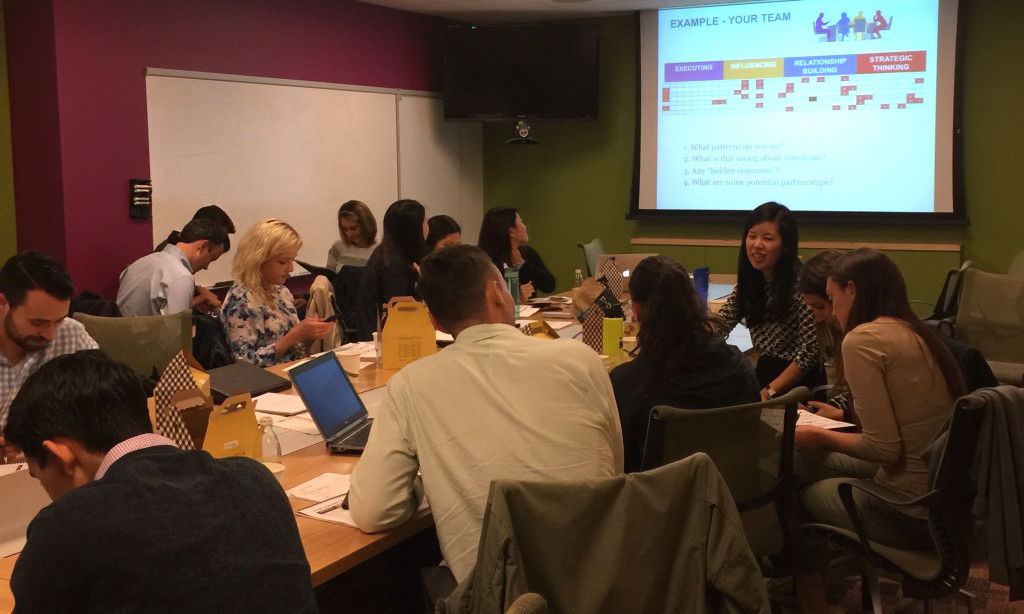 ---
StrengthsFinder Live Virtual Online Team Option
A live virtual StrengthsFinder team training event is a cost-effective way to bring your team together and provide a world-class team-building experience. Our virtual training option enables you to continue to develop your associates remotely outside the San Francisco, California area.
Bring Your Team Together
The virtual delivery option is perfect for smaller teams on a budget. When you participate in a live StrengthsFinder video-conferencing session, we seamlessly share Gallup Strengths content in a way that brings teams together.
Virtual Online Video-Conferencing Workshop
The connection is quick, easy, and efficient
Live, personal, engaging, interactive, fun
HD video, audio, and HD screen-sharing
Break-out rooms, team conversations and activities
Collaborate with team members across locations in real-time
Expand beyond a San Francisco, CA area workshop to meet the needs of today's remote professionals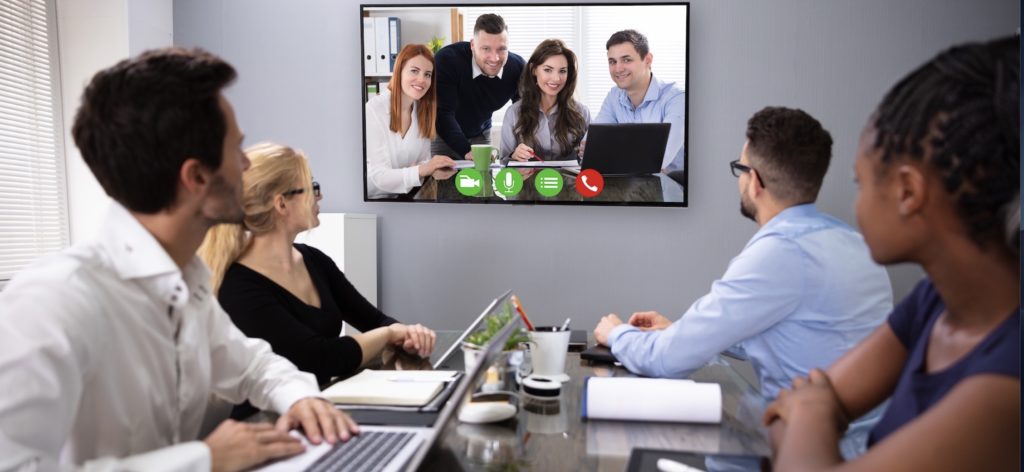 ---
StrengthsFinder Team Workshop Takeaways:
Gain greater self-awareness and team alignment
Increase employee engagement and team performance
Gain techniques to address team challenges
Understand how to build effective team partnerships
Transform relationships in the workplace
Increase business productivity
Learn how to leverage individual strengths in order to improve team results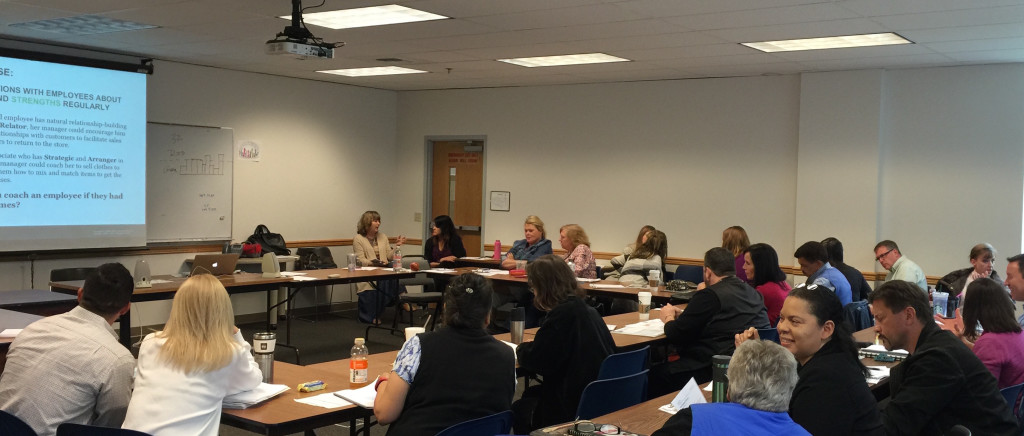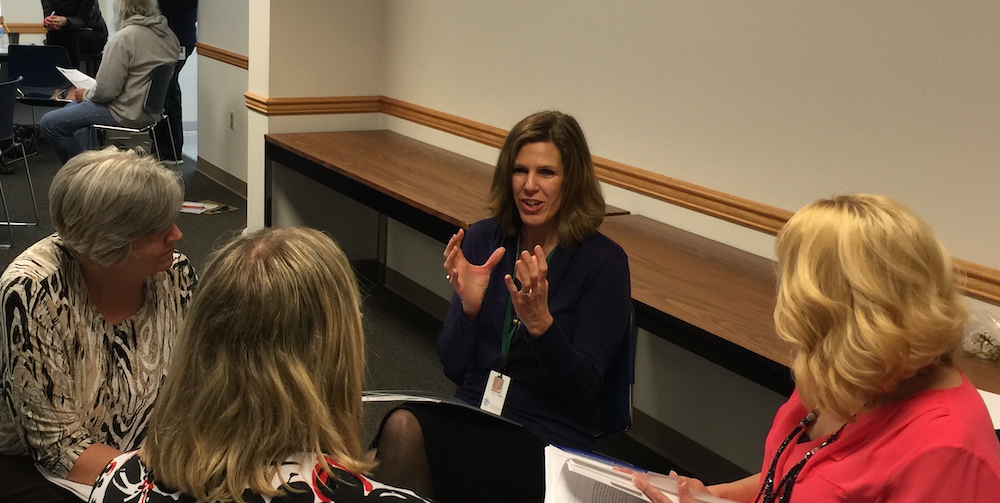 ---
Appreciate your prework and passion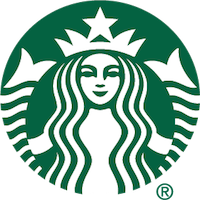 Chris, thank you so much! It was a fun day. We had great feedback on the session for our marketing leadership team. We were all so appreciative of your prework and passion in the leadership and team StrengthsFinder event! Emily, Senior Vice President, Starbucks Marketing USA; Kyndra, Vice President, Global Marketing, Starbucks Rewards & Partnerships
Tangible. Relatable. Actionable.

It was a great session. I had almost every single leader on my team comment to that effect. I think we're making progress on getting folks to work together and see the best in their colleagues' actions. Today was another step on the path to making this team really hum! I thought you did a fantastic job of making our team training tangible, relatable and actionable. Thank you again for your time. Travis, Senior Vice President, ISG Sales, Global Business Operations Dell Computers EMC
---
StrengthsFinder Training Workshop Facilitator, Gallup-Certified, San Francisco, CA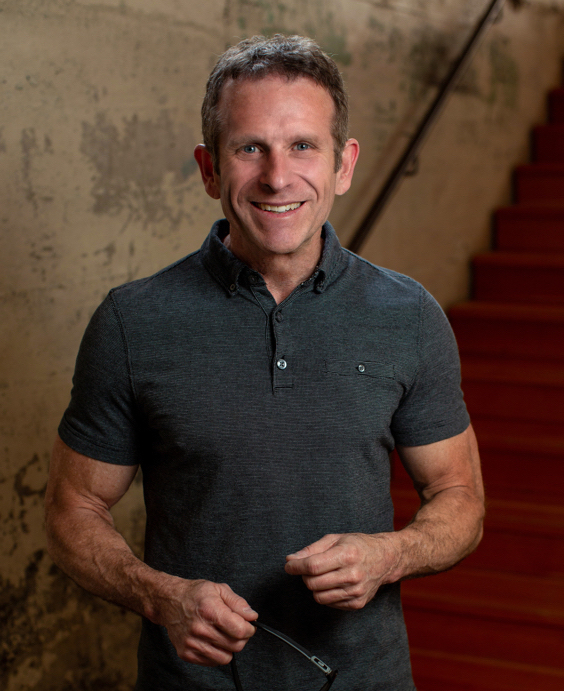 Dr. Christopher Meade is a Gallup-Certified StrengthsFinder training workshop facilitator in San Francisco, California. He specializes in building strong leaders and developing healthy teams. He has coached over 10,000+ people and facilitated trainings for 500+ teams and/or organizations across all industries.
A former business school dean and award-winning MBA instructor, Christopher holds a Ph.D. from the University of Idaho in Organizational Learning with a concentration in leadership. He is a recipient of the CEO Today Management Consulting Award.
Some of his clients include Apple, Nike, Microsoft, Google, Facebook, US Olympic Committee, Starbucks, NFL Detroit Lions, Salesforce, Walmart eCommerce, Johnson & Johnson, Dell, Sony PlayStation, U.S. Departments of Veteran Affairs, Treasury, Defense, and Commerce, UC Berkeley, Instagram, Citibank, Abbott Laboratories, Federal Reserve Bank, Emory University, IHG Hotels, and United Healthcare.
As an author of several books, Dr. Meade speaks regularly at leadership conferences and Gallup StrengthsFinder team training workshops and events in the San Francisco, California area, and throughout the United States. He spends his time speaking, training, teaching, writing, and leader-building.

---
The City by the Bay: San Francisco, California:"
Right on the West Coast and on the San Francisco Peninsula lies San Francisco, California, home to more than 837,000 residents. San Francisco is the second-most densely populated prime American city. The climate in this Bay City is optimal, cool summers and mild winters. San Francisco is an extremely diverse city and is nestled among Oakland, Albany, Berkeley, and Richmond, California.
Business Industry in San Francisco, California
San Francisco's industry mainly revolves around medical science, finance, and technology sectors. It has a labor force approaching 500,00 people. The top employers in the city are the City and County of San Francisco, University of California, San Francisco, Kaiser Permanente, Salesforce.com, University of California, Berkeley, State of California, Wells Fargo Bank, Safeway Inc., Stanford University, U.S. Postal Service, Contra Costa County, and the San Francisco Unified School District. As well, Starbucks Coffee Co., Twitter Inc., Google Inc., Dropbox Inc., Intuit Inc., Lucasfilm Ltd., Uber Technologies, Pricewaterhouse Coopers LLP, Zynga Inc., Aramino Accounting, Adobe Systems, Inc., Macys.com, Dolby Laboratories, Zendesk, Yelp Inc., Pinterest, Autodesk, Inc., Visa, LinkedIn Corp., Paypal, Advent Software, Newmark Cornish & Carey, DTZ, Airbnb Inc., StubHub Inc., Square, Riverbed Technology Inc., Cisco Systems Inc., Lending Club, Yahoo Inc., and Splunk Inc.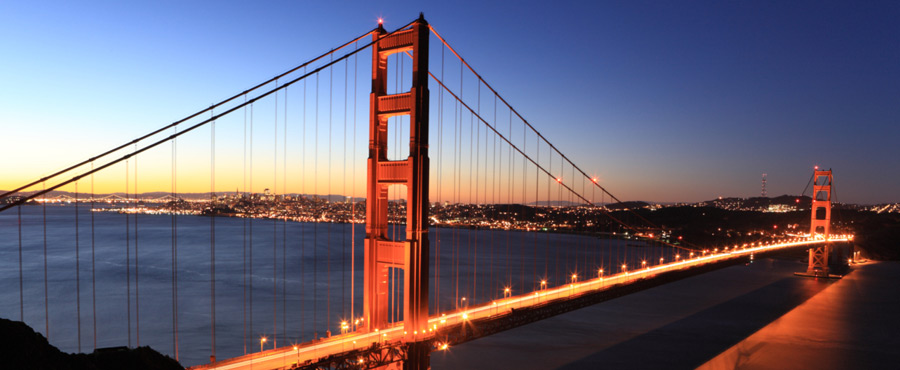 Top Companies in San Franciso, California
San Francisco is also home to some wonderful mid-sized companies that are doing great work in the city such as Travelzoo, Cornerstone OnDemand, AppDynamics, Arista Networks, Zillow, Lithium Technologies and PRO Unlimited. Others include SpearMC Consulting, Emerge Digital Group, Back to the Roots, Massdrop, Twilio, AdRoll, and Capstone Technology Resources. San Francisco is also a hub for booming entrepreneurial incubators, hatcheries, and accelerators such as Plug and Play Tech Center, Impact Hub SF, Share Exchange/Local Works, Y Combinator, and RocketSpace.
Gallups Strengths in the San Francisco Bay Area
Gallups' StrengthsFinder training course is used in many businesses as a corporate training event, workforce development module, and talent management strategy for developing their employees and front line managers and investing in their workforce. Most use facilitators, coaches, and/or certified trainers in corporate staff retreats and team building events to make the experience more powerful and applicable as well as let other senior managers not have to lead the event but get to the participant with their bay area teams.
Education in San Francisco and Its Universities
Great schools are filled in San Francisco. It is home to scores of schools such as San Francisco State University, University of San Francisco, University of California, San Francisco, Golden Gate University, San Francisco Art Institute, California College of the Arts, Academy of Art University, Saybrook University, New Charter University, Olivet University, New College of California, Stanford University, Hearld college, Hult International Business School, San Francisco Law School, Presidio Graduate School, and the San Francisco Conservatory of Music. Gallup's StrengthsFinder workshops and training are taking place in many local universities and colleges throughout San Francisco, CA. Many use it in freshman and first-year programs as either core classes or threaded into their majors and the school's ethos in order to help students discover their unique talents and aim their studies toward their future careers.
Hotels in San Francisco, CA  Along with Hospitality, and Fun
This city is definitely an exciting one! One of my favorite things about the city is the famous triathlon that is hosted there called, "Swim with the Sharks," which consists of a swim from Alcatraz Island, biking the hills of the city, and running over Golden Gate Bridge. San Fran is also home to the iconic Fisherman's Wharf, the San Francisco Museum of Modern Art, Morrison Planetarium, Steinhart Aquarium, and many more theaters and performing arts centers. It's also the prime location to go boating, sailing, windsurfing, kite-sailing, cycling, taking a trip to the beach, or exploring expansive Chinatown.
Some wonderful conference centers that the city offers are Moscone Center, Mission Bay Conference Center, West Bay Conference Center, and South San Francisco Conference Center. While you're in town for your conference, San Francisco provides a variety of accommodations ranging from traditional to eclectic, such as the Hotel Drisco, The Inn at Union Square, Suites at Fisherman's Wharf, Fairmont Heritage Place, Ghirardelli Square, and The Orchard Hotel. And make sure to bring a camera to capture all of the beautiful and iconic spots in San Francisco and congratulations to the home of the 2014 World Series Champions. Go, Giants!
Gallup-certified StrengthsFinder trainer, Dr. Christopher Meade, leads and facilitates StrengthsFinder training sessions and workshops in San Francisco, California.