StrengthsFinder® Training in Phoenix, Arizona – Team Building
Gallup-Certified StrengthsFinder Facilitator-- Chris Meade, PhD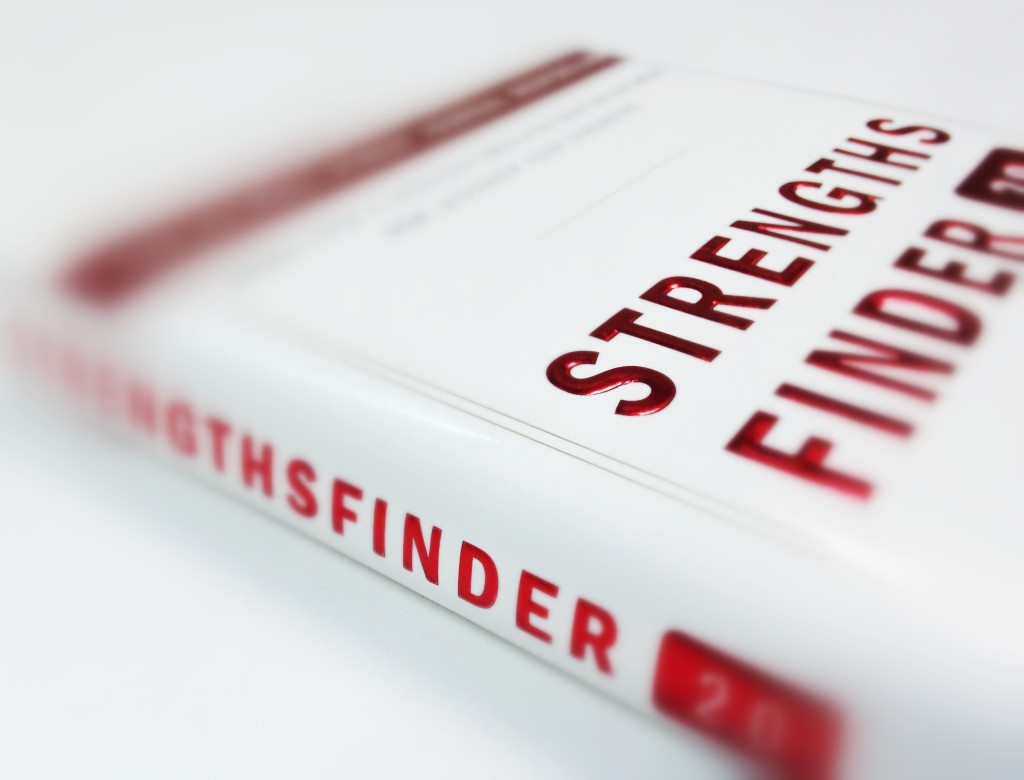 StrengthsFinder 2.0 has become a popular tool for conducting team building at corporations and non-profit organizations around the globe. The #1 Wall Street Journal and Business Week bestseller, the StrengthsFinder training seminar helps individuals and teams understand, apply, and integrate their strengths into their respective roles. StrengthsFinder 2.0 helps individuals and teams discover their unique talents for greater team engagement, performance, and improved business outcomes. More than 12 million people have taken StrengthsFinder around the world.
 StrengthsFinder Workshop Takeaways:
Gain greater self-awareness and team alignment
Increase employee engagement and business productivity
Gain techniques to address team challenges
Understand how to build effective team partnerships
Transform relationships in the workplace
Increase individual and team performance
Use strengths to improve results and reach goals
Experience an energizing and fun session
StrengthsFinder Team Workshop in Phoenix, Arizona:
This interactive StrengthsFinder workshop is an excellent supplemental professional development program for your organization, work-team, staff retreat or corporate team-building event. The StrengthsFinder 2.0 training seminar can be presented in a 2 hour, half-day (3-4 hour) or full-day (7-8 hour) block of time and can be conducted at your organization, a Phoenix area hotel, or offsite.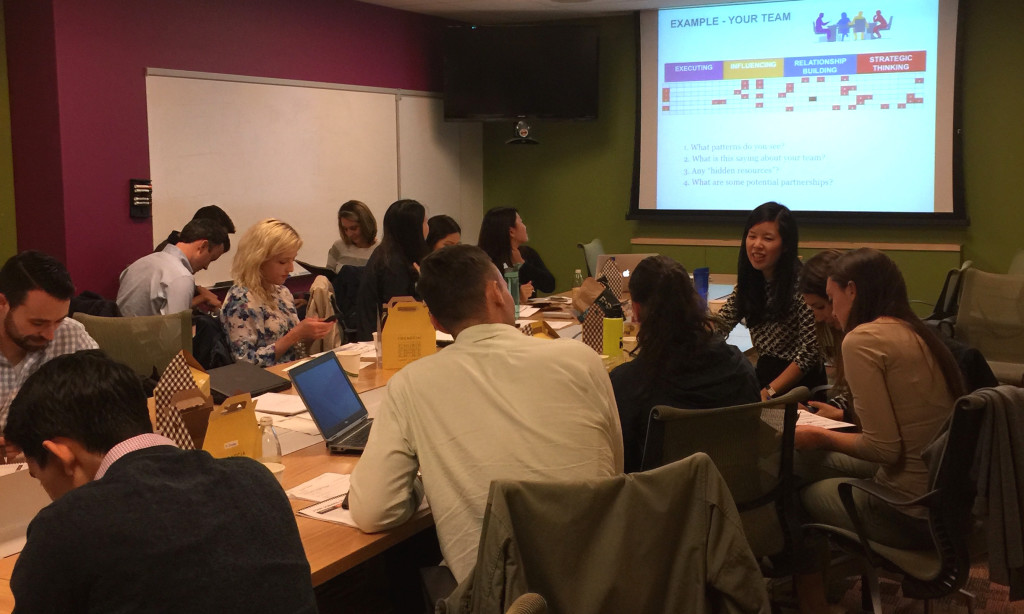 Two StrengthsFinder Workshops:
(1) Engaging Employees & Teams Through Strengths

A half-day (3-4 hour) training experience is offered and geared to help employees discover how they can use and develop their natural strengths and talents to bring out their best contribution to the organization as an individual, a team member, and/or team leader. We focus in on each participant's Top 5 Signature Strengths as we cover all 34 talents. We also look at how to work more effectively as a team as we profile team strengths within your unique organization. A customized team talent map and supplemental materials are provided.
(2) Developing Strengths-Based Managers & Teams
A full-day (7-8 hour) training experience is offered for managers and supervisors. Your managers will first discover and unlock the potential of their own talents and strengths and then learn how to use their strengths to manage, develop, coach and motivate strengths-based teams. Managers and supervisors learn The 4 Keys of Great Managers and 8 Secrets to Building Strong Teams. This workshop equips supervisors, managers and directors to maximize the potential of each employee under their leadership and supervision in order to deepen employee engagement, increase team productivity and drive business results across their department.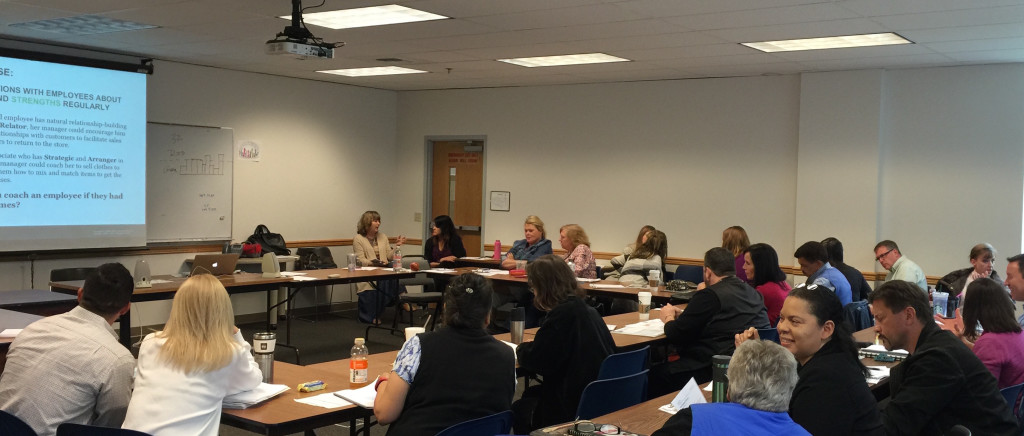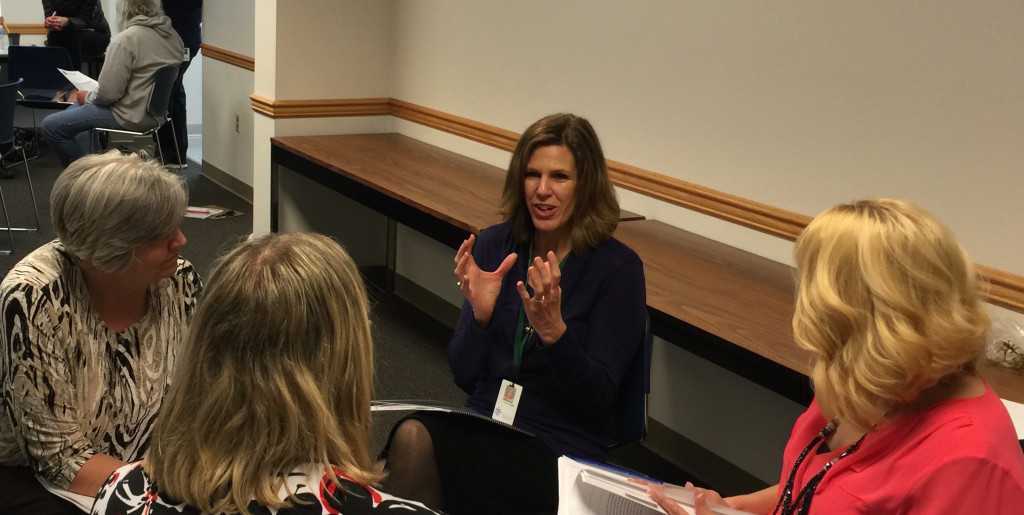 ---
StrengthsFinder Facilitator, Gallup-Certified Coach, Phoenix Corporate Trainer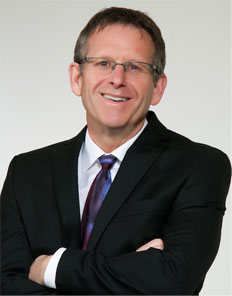 Dr. Christopher Meade is a Gallup-Certified StrengthsFinder coach, trainer and facilitator. He specializes in building strong leaders and developing healthy teams. He has coached over 1,000+ people through their StrengthsFinder results and facilitated trainings for a 100+ teams/organizations. Some of his recent clients include: Nike, Microsoft, Salesforce, Walmart eCommerce, U.S. Department of Veteran Affairs, and Lewis-Clark State College. Chris' expertise is in front of the room leading StrengthsFinder team trainings, facilitating workshops and retreats with corporate and government clients across all industries. Chris is also an author, entrepreneur, MBA professor, corporate trainer, and a motivational keynote speaker. He speaks regularly at conferences, conventions, staff retreats, and team-building training events in the Phoenix area and throughout the United States and China.

---
Knowledge, insights, advice, and leadership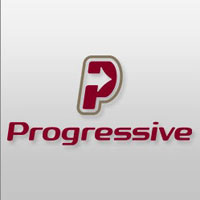 "Thank you for sharing your StrengthsFinder knowledge, insights, advice, and leadership with our 62 managers, supervisors, directors and VPs of our Progressive team. Several participates have expressed their appreciation for what was taught. In fact, there are a few executives that are considering hosting a similar training for their teams too. We will certainly keep you in mind for our other professional development modules in the future. Some of our executives may be requesting your services again! Director and VP of Executive Team, Progressive Leasing
Our teams are excited and energized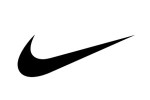 Thank you again for facilitating our StrengthsFinder training session. Our teams are excited and energized with what we learned about ourselves and each other. Thank you for the coaching…much appreciated!  We will definitely utilize it. Francis Gonzalez, Global Footwear Planning, Nike

Pleasantly surprised by the results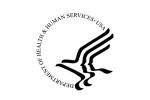 This was great having you join us. We were pleasantly surprised by the results. I've gotten only positive feedback from the supervisors and managers about the training. Everyone I spoke to felt they walked away with greater insight into their own leadership strengths. We enjoyed the your training yesterday! Appreciate you sharing your talents and strengths with us! Dr. Tara Fairfield, Judy Mifflin, Rana Shanefelt, Jeff Thompson – Department of Health and Human Services-USA
---
Phoenix, Arizona:  The "Valley of the Sun"
Phoenix is one of Arizona's most beautiful locations to host a conference, convention or professional training event.
Phoenix, Arizona is home to more than 1,445,000 residents and the sixth most populated city in the United States. Its scorching summers and warm winters aren't surprising due to its location in the Sonoran Desert. Phoenix is a diverse city. Close by you'll find the communities of Scottsdale, Glendale, Mesa and Tempe, Arizona.
Because I grew up in Arizona, my first exposure to Phoenix was the rivalry between Arizona State and the University of Arizona (U of A). I have lots of friends who live in Phoenix, Glendale, Mesa, and Scottsdale as well. Some of my earliest memories consist of going track meets in Phoenix and running the half mile race there. Phoenix is definitely the hub of the southwest and a place of great business industry and culture.
Phoenix, Arizona is buzzing with life and tourists, which is the number one industry in the city. Along with tourism, aircraft parts, electronic equipment, agricultural chemicals, radios, air-conditioning equipment, leather goods and Native American crafts bring in revenue for the city as well.

Phoenix, Mesa, AZ Business Industry
Some of the top employers in Phoenix include State of Arizona, Wall-Mart Stores, Banner Health, Intel, Raytheon, Safeway, Southwest Airlines, State Farm Insurance, Target Corporation, Wal-Mart, Home Depot, City of Phoenix, Wells Fargo, Bank of America, Maricopa County, Raytheon Co., Arizona State University, Apollo Group Inc., Discover Financial Services, PayPal, Inc., Quiktrip, IO, Cancer Treatment Centers of America,Yelp, Inc., MicroAge, and Osboarn Maledon PA. Several businesses have their corporate headquarter in the Phoenix area as well. Some of which are: Godaddy, Banner Health, Mesa Airlines, Microchip Technology, Cable One, Best Western, Make-A-Wish Foundation, Briad Group, Arizona Republic, Clear Channel Outdoor, On Semiconductor, Peter Piper Pizza, Online Trading Academy, Coldstone Creamery, P.F. Chang's China Bistro, Fender Musical Instruments Corp., Sky Mall, Tilted Kilt, Hensley & Co., U-Haul, Kona Grill, and Kahala-Cold Stone.
StrengthsFinder training workshops and seminars are used in many businesses as a corporate training event, or for professional development component. Some use it as a talent management strategy for developing and keeping their employees and supervisors and investing in their workforce. Most use facilitators, instructors, coaches and/or certified trainers in corporate staff retreats and team building events to make the experience more powerful and applicable.
Phoenix Museums and Entertainment
When arriving to Phoenix, it'll be hard to choose what to do first because of the wide array of activities and attractions to take part in during your stay. Phoenix has a plethora of art museums (Phoenix Art Museum, Scottsdale Museum of Contemporary Art, ASU Art museum, and the Adobe Mountain Railroad Museum), fine arts and performing arts shows, beautiful scenery and parks to explore and water parks galore! Camelback Mountain and South Mountain Park are extremely popular hiking and exploration sites for locals and people visiting the beautiful city. Phoenix, AZ is also the home of the Major League Baseball team, the Arizona Diamondbacks and the NFL Arizona Cardinals.
Phoenix Area Education and Universities
Phoenix is home to some iconic professional sports teams such as the Arizona Diamondbacks, the Phoenix Suns, and the Arizona Cardinals, but the universities in the area are the real crowning jewels of the state. They include: Arizona State University (ASU), Northern Arizona University, Arizona Christian University, Phoenix College, Paradise Valley Communicty College, Mesa Community College, Scottsdale Community College, GateWay Community College, South Mountain Community College, Arizona Summit Law School, Grand Canyon University, American Indian College, the Art Institute of Phoenix, and Western International University are just a few. Gallup's StrengthsFinder assessment and training is part and parcel in many local universities and colleges throughout the Phoenix, Mesa and Scottsdale area. Many use it in freshman and first-year programs as either classes or threaded into their majors in order to help students discover their unique talents.
Phoenix, Mesa, Scottsdale Hotels, Hospitality and Fun
Because of its growing attraction and popularity, Phoenix Mesa is a hot spot for conventions and seminars that take place at centers like Black Canyon Conference Center, Desert Willow Conference Center, and Phoenix Convention Center. This city is a beautiful place to come for a quick business trip or a prolonged vacation. Either way, Phoenix has a variety of hotels and accommodation to choose from such as Homewood Suites Phoenix North, Hampton Inn and Suites Phoenix North, Westin Phoenix Downtown, Renaissance Phoenix Downtown, and Radisson Hotel Phoenix, which is in prime location if you need to stay in close proximity to the airport. Bring a bottle of water, some sunscreen and a camera to capture the beautiful Saguaro cactus landscape while you enjoy everything that Phoenix and Mesa offers!
---
Gallup-certified StrengthsFinder trainer, Dr. Christopher Meade, leads and facilitates StrengthsFinder training sessions and workshops in Phoenix, Arizona.