StrengthsFinder Training Workshop Facilitator Los Angeles, California
On-site and Virtual Team Options | Gallup-Certified | Los Angeles, California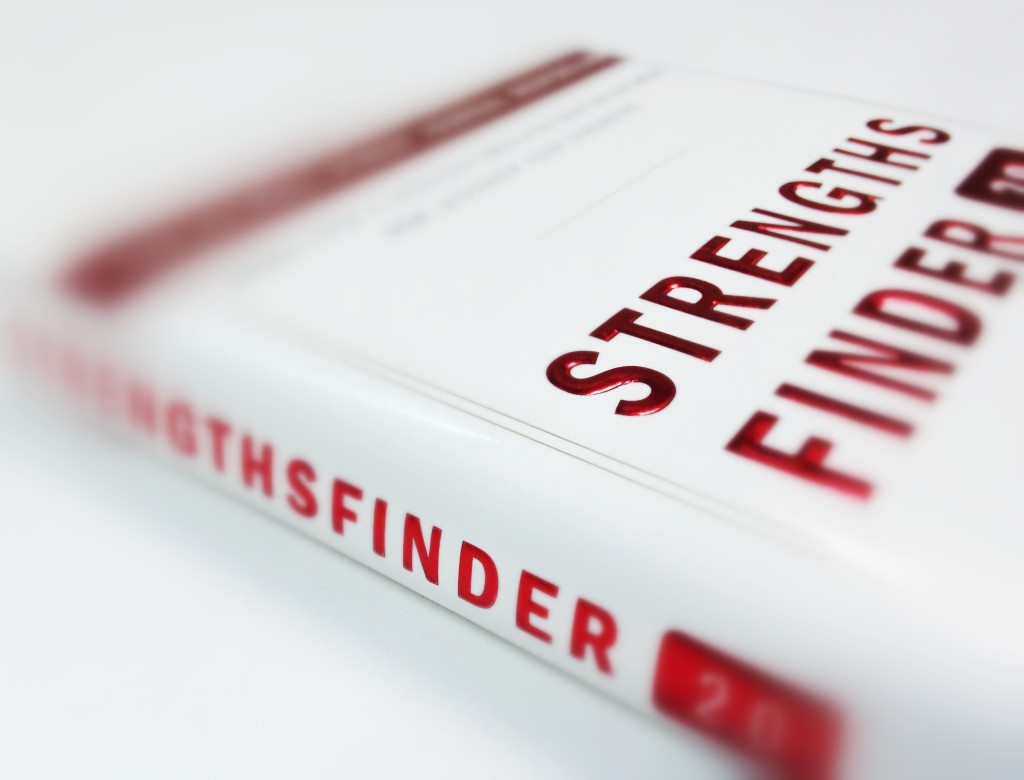 StrengthsFinder Training Workshop Facilitator in Los Angeles, CA
Gallup-certified StrengthsFinder training workshop facilitator, Dr. Christopher Meade, helps teams leverage their strengths to build trust, increase engagement, and cultivate stronger relationships. StrengthsFinder has become a popular tool for conducting team building at corporations around the globe.
Leverage Your Team Strengths
Based on the #1 Wall Street Journal and Business Week bestseller, the StrengthsFinder training course in Los Angeles, CA helps individuals and teams understand, apply, and leverage their strengths in their respective roles and teams.
Start With Talent; End With Strength
StrengthsFinder helps individuals and teams discover, develop, and deploy their unique talents and strengths. When teams understand each other's unique strengths and discover "what's right with each other" rather than focusing on "what's wrong with one another," teams experience greater engagement, stronger alignment, and improved performance.
Gallup StrengthsFinder Training Workshop Los Angeles, CA (In-person and Virtual Offerings)
This StrengthsFinder workshop is geared to help individuals and teams discover how they can use and develop their natural strengths and talents in a way that brings out their best contribution. We focus on each participant's Signature Strengths and how to best leverage them together as a team.
StrengthsFinder Workshop Materials and Resources
This engaging and interactive team workshop includes:
Gallup StrengthsFinder online pre-assessment
Personalized strengths profile for each participant
Supplemental workshop materials
Gallup-certified expert facilitation
Interactive, participatory, fast-paced, fun
Gallup's best break-out activities, team conversations
Customized team and department strengths map
Follow-up materials with team and manager resources
Admin of the entire process, start to finish
The StrengthsFinder Training Workshop in Los Angeles, CA can be done in a 4-hour (half-day) onsite format or a live, 2-hour, accelerated virtual online session.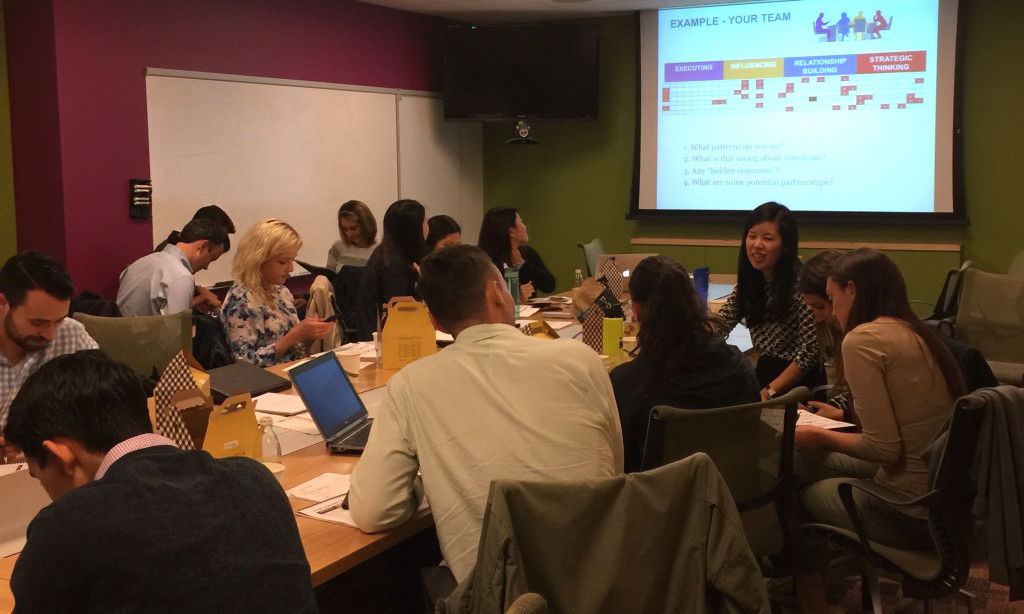 ---
StrengthsFinder Live Virtual Online Team Option
A live virtual StrengthsFinder team training event is a cost-effective way to bring your team together and provide a world-class team-building experience. Our virtual training option enables you to continue to develop your associates remotely outside the LA area.
Bring Your Team Together
The virtual delivery option is perfect for smaller teams on a budget. When you participate in a live StrengthsFinder video-conferencing session, we seamlessly share Gallup Strengths content in a way that brings teams together.
Virtual Online Video-Conferencing Workshop
The connection is quick, easy, and efficient
Live, personal, engaging, interactive, fun
HD video, audio, and HD screen-sharing
Break-out rooms, team conversations and activities
Collaborate with team members across locations in real-time
Expand beyond a Los Angeles area workshop to meet the needs of today's remote professionals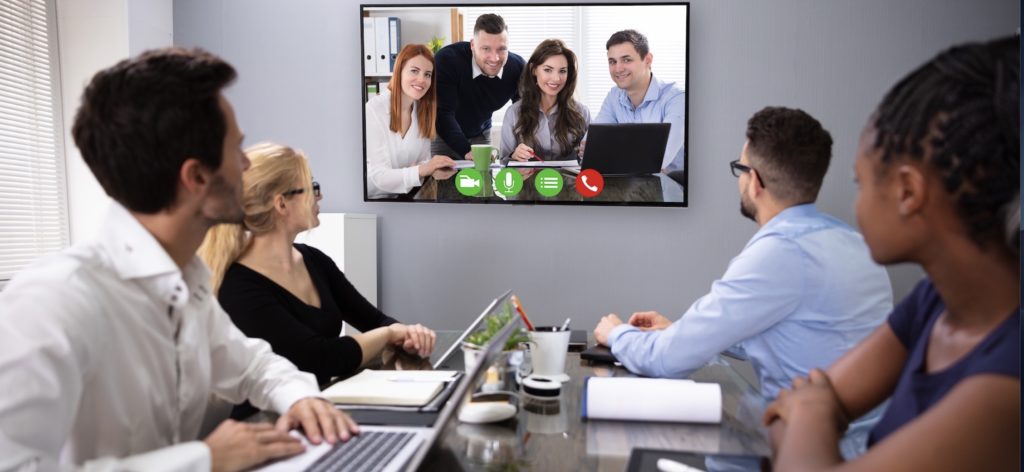 ---
StrengthsFinder Team Workshop Takeaways:
Gain greater self-awareness and team alignment
Increase employee engagement and team performance
Gain techniques to address team challenges
Understand how to build effective team partnerships
Transform relationships in the workplace
Increase business productivity
Learn how to leverage individual strengths in order to improve team results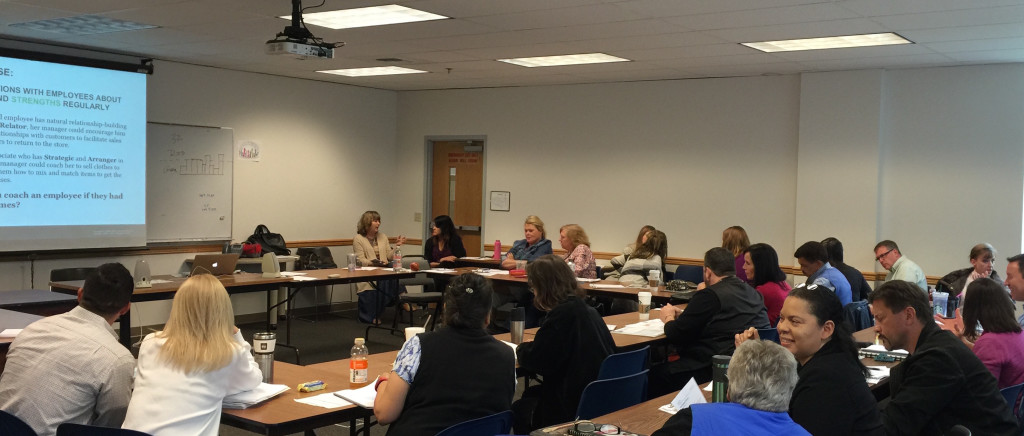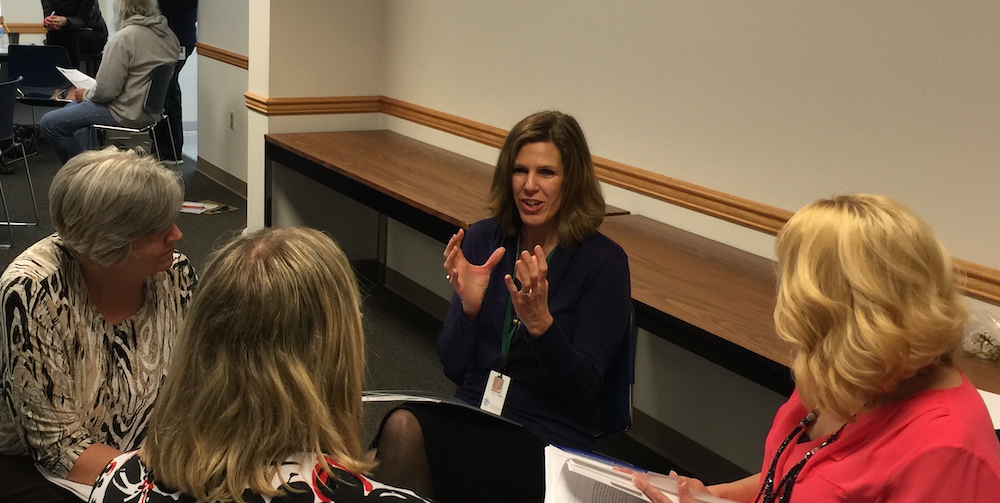 ---
Appreciate your prework and passion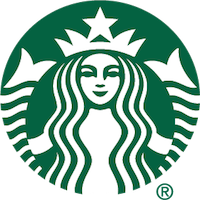 Chris, thank you so much! It was a fun day. We had great feedback on the session for our marketing leadership team. We were all so appreciative of your prework and passion in the leadership and team StrengthsFinder event! Emily, Senior Vice President, Starbucks Marketing USA; Kyndra, Vice President, Global Marketing, Starbucks Rewards & Partnerships
Tangible. Relatable. Actionable.

It was a great session. I had almost every single leader on my team comment to that effect. I think we're making progress on getting folks to work together and see the best in their colleagues' actions. Today was another step on the path to making this team really hum! I thought you did a fantastic job of making our team training tangible, relatable and actionable. Thank you again for your time. Travis, Senior Vice President, ISG Sales, Global Business Operations Dell Computers EMC
---
StrengthsFinder Training Workshop Facilitator, Gallup-Certified, Los Angeles, CA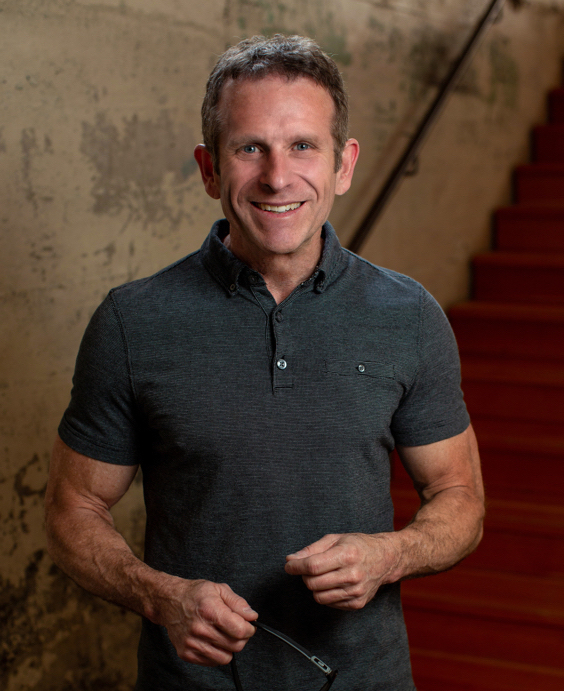 Dr. Christopher Meade is a Gallup-Certified StrengthsFinder training workshop facilitator in Los Angeles, California. He specializes in building strong leaders and developing healthy teams. He has coached over 10,000+ people and facilitated trainings for 500+ teams and/or organizations across all industries.
A former business school dean and award-winning MBA instructor, Christopher holds a Ph.D. from the University of Idaho in Organizational Learning with a concentration in leadership. He is a recipient of the CEO Today Management Consulting Award.
Some of his clients include Apple, Nike, Microsoft, Google, Facebook, US Olympic Committee, Starbucks, NFL Detroit Lions, Salesforce, Walmart eCommerce, Johnson & Johnson, Dell, Sony PlayStation, U.S. Departments of Veteran Affairs, Treasury, Defense, and Commerce, UC Berkeley, Instagram, Citibank, Abbott Laboratories, Federal Reserve Bank, Emory University, IHG Hotels, and United Healthcare.
As an author of several books, Dr. Meade speaks regularly at leadership conferences and Gallup StrengthsFinder team training workshops and events in the Los Angeles, California area and throughout the United States. He spends his time speaking, training, teaching, writing, and leader-building.

---
Los Angeles, California: "City of Angels."
Los Angeles is home to more than 3,800,000 residents. It consists of people from more than 140 countries. LA residents speak more than 200 languages. Los Angeles is the second most populated city in the United States. It's nestled in the San Fernando Valley.
The weather is beautiful and sunny most days and optimal for settling down or going to catch some sun after a long weekend on business. Los Angeles (LA) California is a neighbor to Glendale, Pasadena, Hollywood, and Westmont. Exciting sights are just a highway ride away!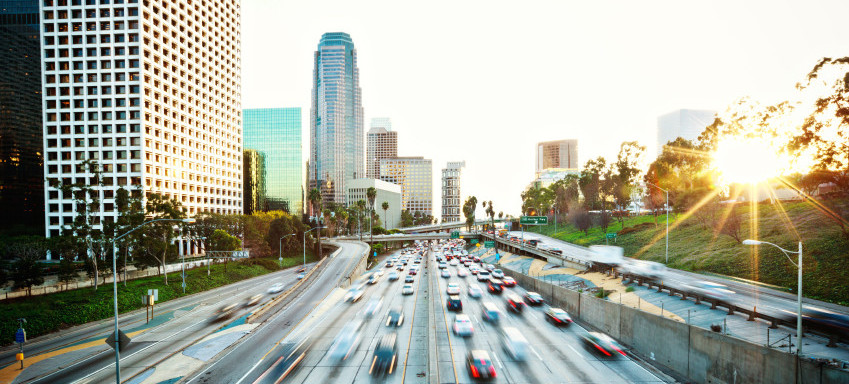 Business Industry in Los Angeles, California
The industry is booming in Los Angeles and mostly flourishes in entertainment, tourism, steel fabrication, fashion apparel, and banking and finance. LA is a place of innovation, creativity, and business startups. Some of the top employers and companies in LA are Kroger Co., County of Los Angeles, Los Angeles Unified School District, City of Los Angeles, and the Federal Government.
Other top companies include Kaiser Permanente, State of California, University of California, Los Angeles; Northrop Grumman Crop., Boeing Co., and Long Beach Unified School District. Other strong contenders are Target Corp., University of Southern California, Bank of America, Walt Disney Co., and Home Depot.
Best Places to Work in LA, California
Here are some of the companies that have been voted as the best places to work in Los Angeles, CA. They include HKS Architects, Inc., Alston & Bird LLP, Adconion Direct, and First American Title Insurance Company. Other amazing companies are BNY Mellon Wealth Management, Pariveda Solutions, Inc., Transwestern, Golin, Cornerstone OnDemand, Inc., and TrueCar, Inc.
Finally, we follow up the list with Cresa Los Angeles, Shawmut Design and Construction, Kaiser Permanente, and Roth Staffing Companies.
Gallup Strengths Team Workshops in LA, California
Gallup's StrengthsFinder training is used in many businesses as a corporate training event, workforce development module, and talent management strategy for developing and keeping their employees and supervisors and investing in their workforce.
Most use facilitators, coaches, and/or certified trainers in corporate staff retreats and team building events to make the experience more powerful and applicable.
Education in Los Angeles, California and Its Universities
Los Angeles also hosts a variety of incredible schools like USC, UCLA, California State University, Los Angeles, California State University, and Northridge. Others include Loyola Marymount University, Los Angeles City College, Life Pacific, Biola University, and Azusa Pacific University.
We finish out the list with Woodbury University, Mount Saint Mary's College, Fuller Theological Seminary, and Occidental College.
StrengthsFinder Training in Los Angeles, California
Gallup's StrengthsFinder assessment and training is taking place in many local universities and colleges throughout Los Angele. Many use it in freshman and first-year programs as either class or threaded into their majors in order to help students discover their unique talents.
Sports Teams in Los Angeles, CA.
Los Angeles is also is one of the biggest gathering places for professional sports teams like the Los Angeles Dodgers, Los Angeles Clippers, Los Angeles Lakers, and Los Angeles Kings. Los Angeles is a prime location to hold a seminar or conference and offers great places to hold conventions.
Convention Centers in Los Angeles, California
Los Angeles Convention Center, Westside Conference Center, UCLA Conference Services, and The Olympic Collection Banquet and Conference Center are a few great options. While you're there for your conference, Magic Castle Hotel and the Four Seasons Hotel Los Angeles at Beverly Hills.
Hotels in Los Angeles, California Area
Other options include the Residence Inn Los Angeles, the Brentwood Inn, Luxe City Center Hotel, Rodeway Inn & Suites Pacific Coast Highway, and Embassy Suites LAX North are wonderful hotels to choose from. Come prepared for a great time in Los Angeles, California, and a long list of thrilling activities to choose from!
Gallup-certified StrengthsFinder trainer, Dr. Christopher Meade, leads and facilitates StrengthsFinder training sessions and workshops in Los Angeles, California.