StrengthsFinder Training Workshop Facilitator Las Vegas, Nevada
On-site and Virtual Team Options | Gallup-Certified | Las Vegas, Nevada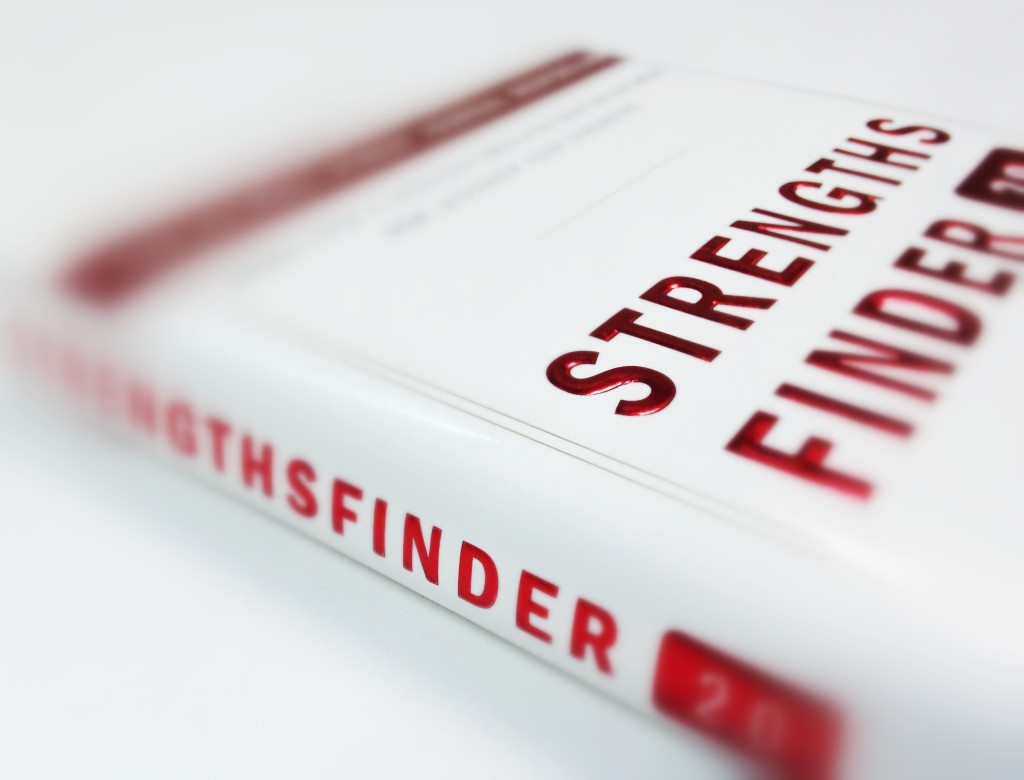 StrengthsFinder Training Workshop Facilitator in Las Vegas, Nevada
Gallup-certified StrengthsFinder training workshop facilitator, Dr. Christopher Meade, helps teams leverage their strengths to build trust, increase engagement, and cultivate stronger relationships. StrengthsFinder has become a popular tool for conducting team building at corporations around the globe.
Leverage Your Team Strengths
Based on the #1 Wall Street Journal and Business Week bestseller, the StrengthsFinder training course in Las Vegas, Nevada helps individuals and teams understand, apply, and leverage their strengths in their respective roles and teams.
Start With Talent; End With Strength
StrengthsFinder helps individuals and teams discover, develop, and deploy their unique talents and strengths. When teams understand each other's unique strengths and discover "what's right with each other" rather than focusing on "what's wrong with one another," teams experience greater engagement, stronger alignment, and improved performance.
Gallup StrengthsFinder Training Workshop Las Vegas, Nevada (In-person and Virtual Offerings)
This StrengthsFinder workshop is geared to help individuals and teams discover how they can use and develop their natural strengths and talents in a way that brings out their best contribution. We focus on each participant's Signature Strengths and how to best leverage them together as a team.
StrengthsFinder Workshop Materials and Resources
This engaging and interactive team workshop includes:
Gallup StrengthsFinder online pre-assessment
Personalized strengths profile for each participant
Supplemental workshop materials
Gallup-certified expert facilitation
Interactive, participatory, fast-paced, fun
Gallup's best break-out activities, team conversations
Customized team and department strengths map
Follow-up materials with team and manager resources
Admin of the entire process, start to finish
The StrengthsFinder Training Workshop in Las Vegas, NV can be done in a 4-hour (half-day) onsite format or a live, 2-hour, accelerated virtual online session.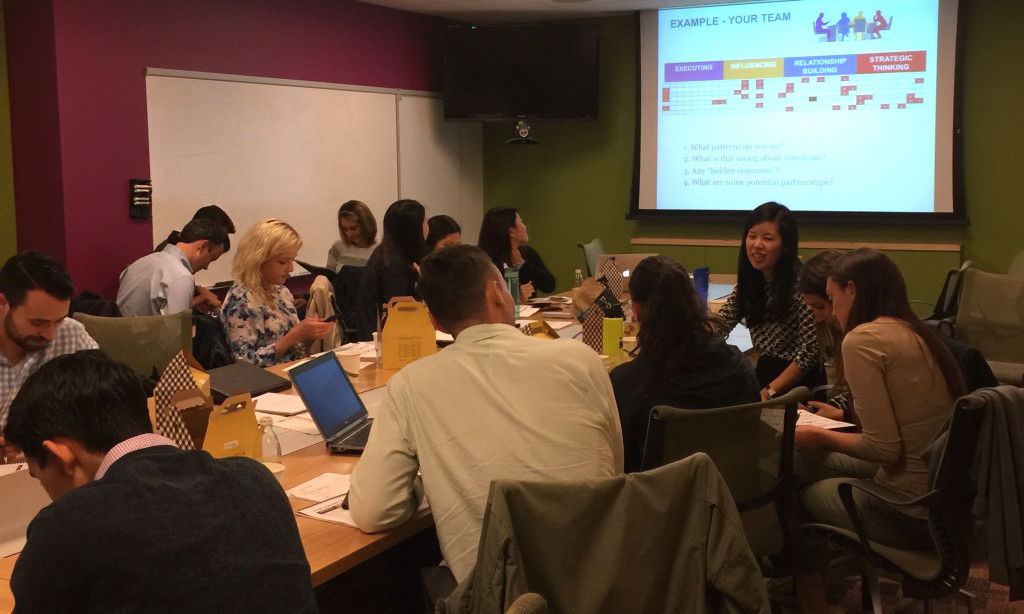 ---
StrengthsFinder Live Virtual Online Team Option
A live virtual StrengthsFinder team training event is a cost-effective way to bring your team together and provide a world-class team-building experience. Our virtual training option enables you to continue to develop your associates remotely outside the Las Vegas area.
Bring Your Team Together
The virtual delivery option is perfect for smaller teams on a budget. When you participate in a live StrengthsFinder video-conferencing session, we seamlessly share Gallup Strengths content in a way that brings teams together.
Virtual Online Video-Conferencing Workshop
The connection is quick, easy, and efficient
Live, personal, engaging, interactive, fun
HD video, audio, and HD screen-sharing
Break-out rooms, team conversations and activities
Collaborate with team members across locations in real-time
Expand beyond a Las Vegas, NV area workshop to meet the needs of today's remote professionals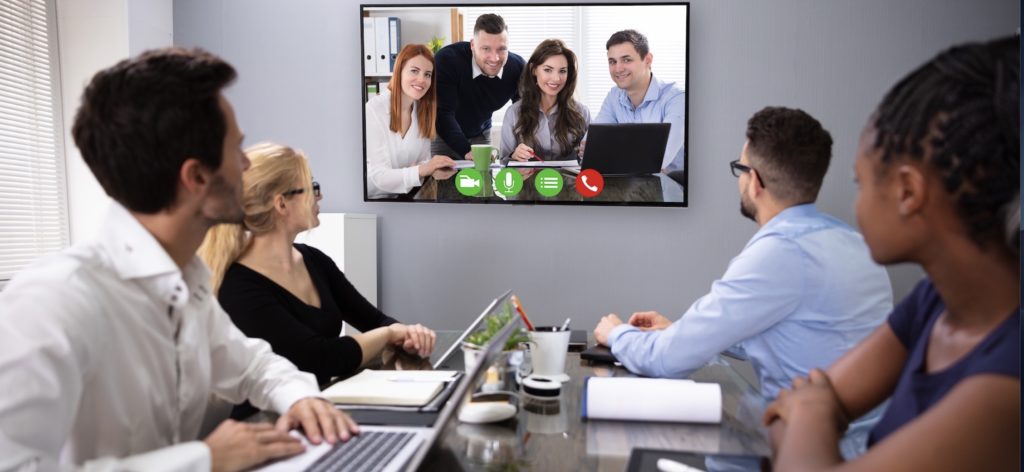 ---
StrengthsFinder Team Workshop Takeaways:
Gain greater self-awareness and team alignment
Increase employee engagement and team performance
Gain techniques to address team challenges
Understand how to build effective team partnerships
Transform relationships in the workplace
Increase business productivity
Learn how to leverage individual strengths in order to improve team results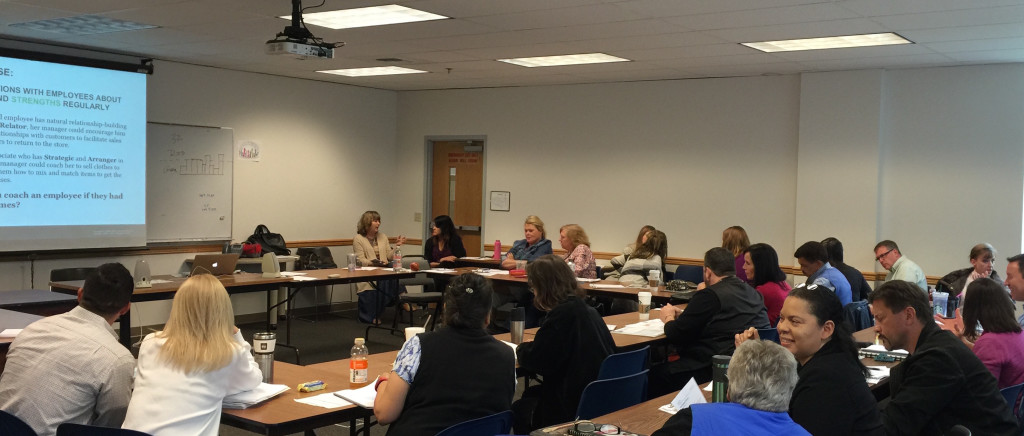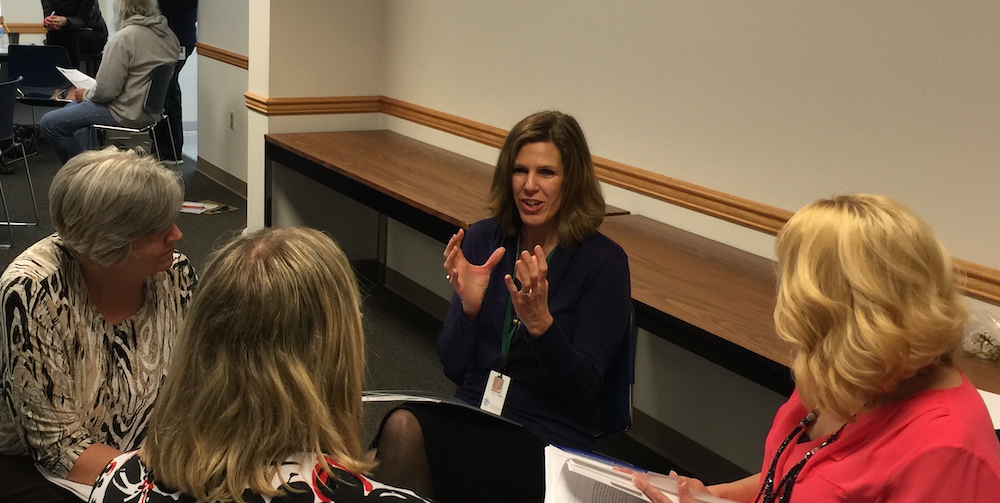 ---
Appreciate your prework and passion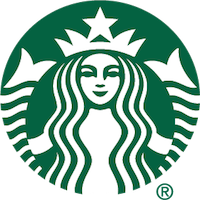 Chris, thank you so much! It was a fun day. We had great feedback on the session for our marketing leadership team. We were all so appreciative of your prework and passion in the leadership and team StrengthsFinder event! Emily, Senior Vice President, Starbucks Marketing USA; Kyndra, Vice President, Global Marketing, Starbucks Rewards & Partnerships
Tangible. Relatable. Actionable.

It was a great session. I had almost every single leader on my team comment to that effect. I think we're making progress on getting folks to work together and see the best in their colleagues' actions. Today was another step on the path to making this team really hum! I thought you did a fantastic job of making our team training tangible, relatable and actionable. Thank you again for your time. Travis, Senior Vice President, ISG Sales, Global Business Operations Dell Computers EMC
---
StrengthsFinder Training Workshop Facilitator, Gallup-Certified, Las Vegas, Nevada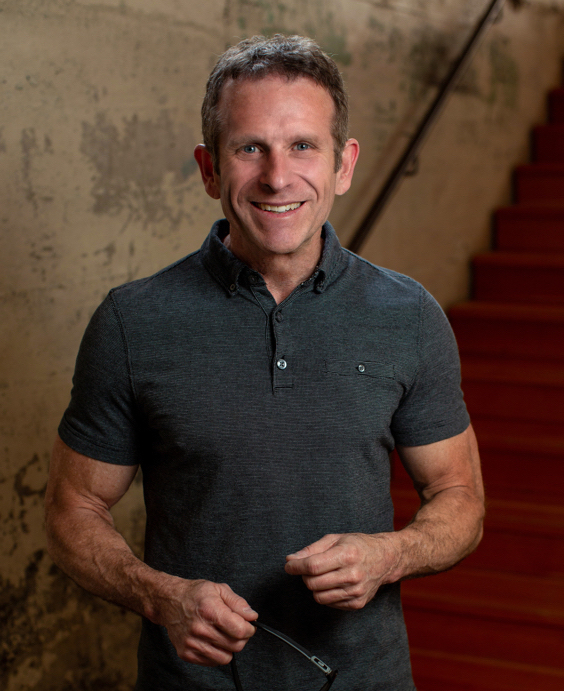 Dr. Christopher Meade is a Gallup-Certified StrengthsFinder training workshop facilitator in Las Vegas, Nevada. He specializes in building strong leaders and developing healthy teams. He has coached over 10,000+ people and facilitated trainings for 500+ teams and/or organizations across all industries.
A former business school dean and award-winning MBA instructor, Christopher holds a Ph.D. from the University of Idaho in Organizational Learning with a concentration in leadership. He is a recipient of the CEO Today Management Consulting Award.
Some of his clients include Apple, Nike, Microsoft, Google, Facebook, US Olympic Committee, Starbucks, NFL Detroit Lions, Salesforce, Walmart eCommerce, Johnson & Johnson, Dell, Sony PlayStation, U.S. Departments of Veteran Affairs, Treasury, Defense, and Commerce, UC Berkeley, Instagram, Citibank, Abbott Laboratories, Federal Reserve Bank, Emory University, IHG Hotels, and United Healthcare.
As an author of several books, Dr. Meade speaks regularly at leadership conferences and Gallup StrengthsFinder team training workshops and events in the Las Vegas, Nevada area, and throughout the United States. He spends his time speaking, training, teaching, writing, and leader-building.

---
Las Vegas, Nevada: "The Entertainment Capital of the World."
Located in the bottom of the sizzling Mojave Desert, Las Vegas, Nevada is home to more than 583,000 residents. Mountains encompass Las Vegas on all sides and temperatures can get up to 90-degree Fahrenheit on an average day.
Las Vegas has a diverse population, where roughly 31% of the residents are Hispanic and roughly 60% are Caucasian or of other origins.
Visit Las Vegas, Nevada Highlights
Las Vegas is surrounded by Paradise, Sunrise Manor, Spring Valley and Boulder City, Nevada. Although most would associate Vegas with the casinos and "Sin City" stigma, I have found that there is so much more than the beautiful city has to offer that sometimes slips under the radar.
Las Vegas is home to The Neon Museum, Red Rock Canyon National Conservation Area, Ethel M Chocolates Factory and Cactus Garden, a Downtown Arts District and the Las Vegas Natural History Museum. While you're visiting, if you're a sports lover, make sure to take time to explore and enjoy the beautiful golf courses throughout and around the city.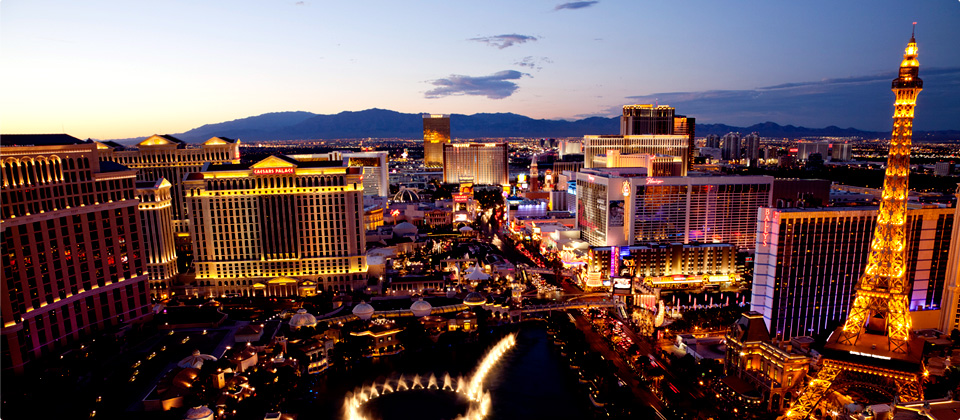 I just recently visited Las Vegas at the Renaissance Hotel doing a training session for the Ohio State University Health Fellowship working with 12 talented doctors from around the country. Las Vegas has an absolutely beautiful climate and is a great place to live and a killer place to hold a conference and training seminar.
Education and Business Industry in Las Vegas Nevada
The Las Vegas Academy of International Studies is a Grammy award-winning school. Other major universities in the area include The College of Southern Nevada (third largest community college in the United States), University of Nevada School of Medicine, Le Cordon Bleu College of Culinary Arts, University of Nevada and Nevada State College.
The main and largest industries are the entertainment and services industries, and the top employers include MGM Resorts International, Caesars Entertainment Corp., Station Casinos LLC, Wynn Resorts, Boyd Gaming Corp., Las Vegas Sands Corp., Walmart Stores, Cosmopolitan of Las Vegas, The Valley Health System, Supervalu, St. Rose Dominican Hospitals, Sears Holdings Corp., Target Corp., Southwest Airlines, UnitedHealthcare.
Hospitality in Las Vegas, NV
Las Vegas, Nevada, is not only a great place to spend on holiday but also a top place for company conferences and conventions. The Las Vegas Convention Center, Cashman Center Las Vegas and Mandalay Bay Convention Center are top-rated centers for businesses to frequent.
Hotels in Las Vegas Area
Whether you're visiting Vegas for entertainment or work it provides accommodation through hotels such as Four Seasons Hotel Las Vegas, Mandarin Hotel Las Vegas, The Carriage House or something more iconic like Trump International Hotel Las Vegas or Bellagio Las Vegas.
Even if you're stopping through Las Vegas for a trip to the casino, a business trip or overnight stay, don't forget to experience the beauty and underdog attractions this classic city has to offer.
Dr. Chris Meade is a Gallup-certified StrengthsFinder 2.0 trainer and facilitator. He leads StrengthsFinder sessions, management team-building workshops, and professional and career development, in Las Vegas, Nevada.