StrengthsFinder Training Workshop Facilitator Dallas, Texas
On-site and Virtual Team Options | Gallup-Certified | Dallas, Texas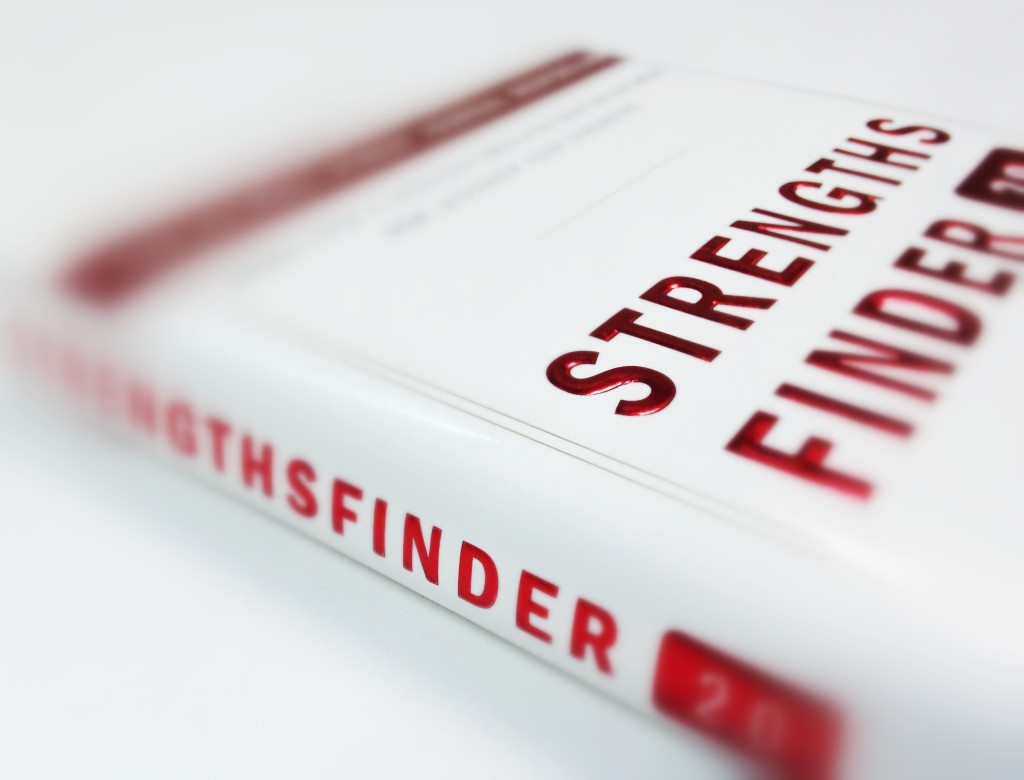 StrengthsFinder Training Workshop Facilitator in Dallas, Texas
Gallup-certified StrengthsFinder training workshop facilitator, Dr. Christopher Meade, helps teams leverage their strengths to build trust, increase engagement, and cultivate stronger relationships. StrengthsFinder has become a popular tool for conducting team building at corporations around the globe.
Leverage Your Team Strengths
Based on the #1 Wall Street Journal and Business Week bestseller, the StrengthsFinder training course in Dallas, Texas helps individuals and teams understand, apply, and leverage their strengths in their respective roles and teams.
Start With Talent; End With Strength
StrengthsFinder helps individuals and teams discover, develop, and deploy their unique talents and strengths. When teams understand each other's unique strengths and discover "what's right with each other" rather than focusing on "what's wrong with one another," teams experience greater engagement, stronger alignment, and improved performance.
Gallup StrengthsFinder Training Workshop Dallas, Texas (In-person and Virtual Offerings)
This StrengthsFinder workshop is geared to help individuals and teams discover how they can use and develop their natural strengths and talents in a way that brings out their best contribution. We focus on each participant's Signature Strengths and how to best leverage them together as a team.
StrengthsFinder Workshop Materials and Resources
This engaging and interactive team workshop includes:
Gallup StrengthsFinder online pre-assessment
Personalized strengths profile for each participant
Supplemental workshop materials
Gallup-certified expert facilitation
Interactive, participatory, fast-paced, fun
Gallup's best break-out activities, team conversations
Customized team and department strengths map
Follow-up materials with team and manager resources
Admin of the entire process, start to finish
The StrengthsFinder Training Workshop in Dallas, Texas can be done in a 4-hour (half-day) onsite format or a live, 2-hour, accelerated virtual online session.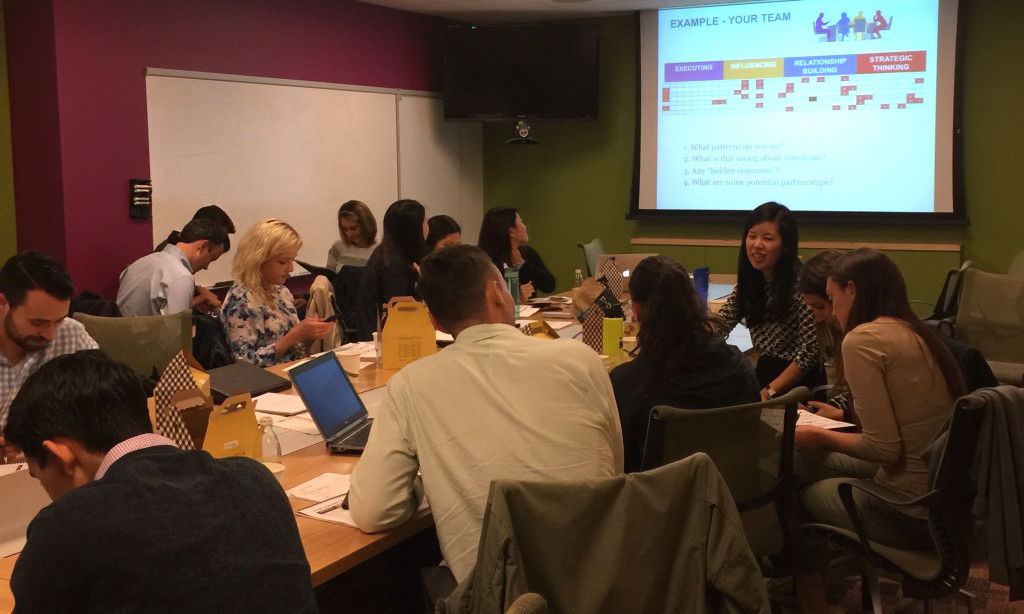 ---
StrengthsFinder Live Virtual Online Team Option
A live virtual StrengthsFinder team training event is a cost-effective way to bring your team together and provide a world-class team-building experience. Our virtual training option enables you to continue to develop your associates remotely outside the Dallas area.
Bring Your Team Together
The virtual delivery option is perfect for smaller teams on a budget. When you participate in a live StrengthsFinder video-conferencing session, we seamlessly share Gallup Strengths content in a way that brings teams together.
Virtual Online Video-Conferencing Workshop
The connection is quick, easy, and efficient
Live, personal, engaging, interactive, fun
HD video, audio, and HD screen-sharing
Break-out rooms, team conversations and activities
Collaborate with team members across locations in real-time
Expand beyond a Dallas area workshop to meet the needs of today's remote professionals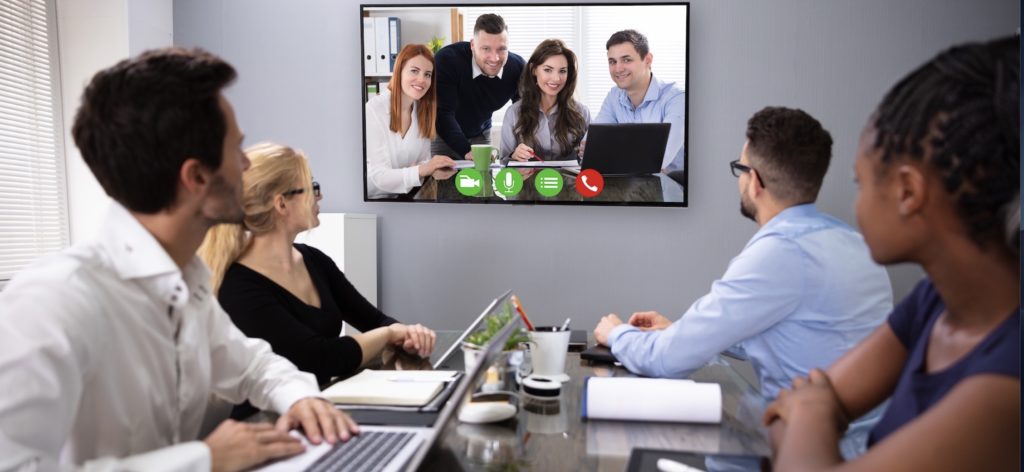 ---
StrengthsFinder Team Workshop Takeaways:
Gain greater self-awareness and team alignment
Increase employee engagement and team performance
Gain techniques to address team challenges
Understand how to build effective team partnerships
Transform relationships in the workplace
Increase business productivity
Learn how to leverage individual strengths in order to improve team results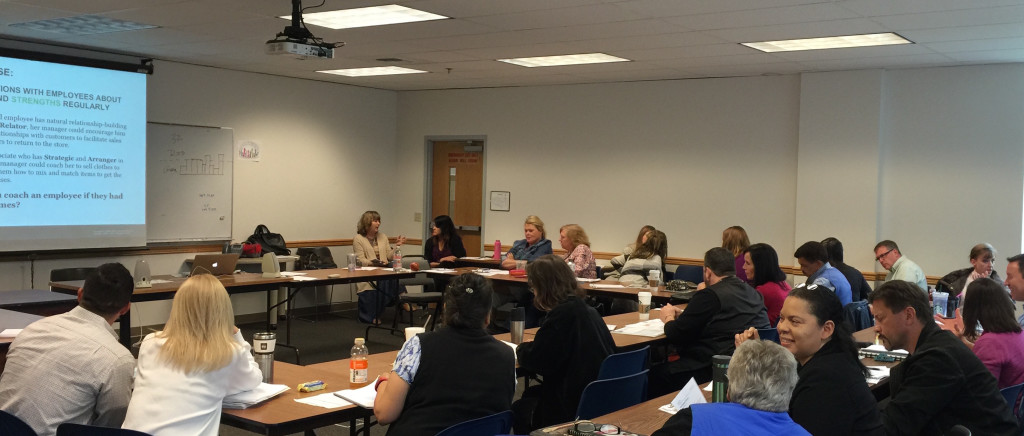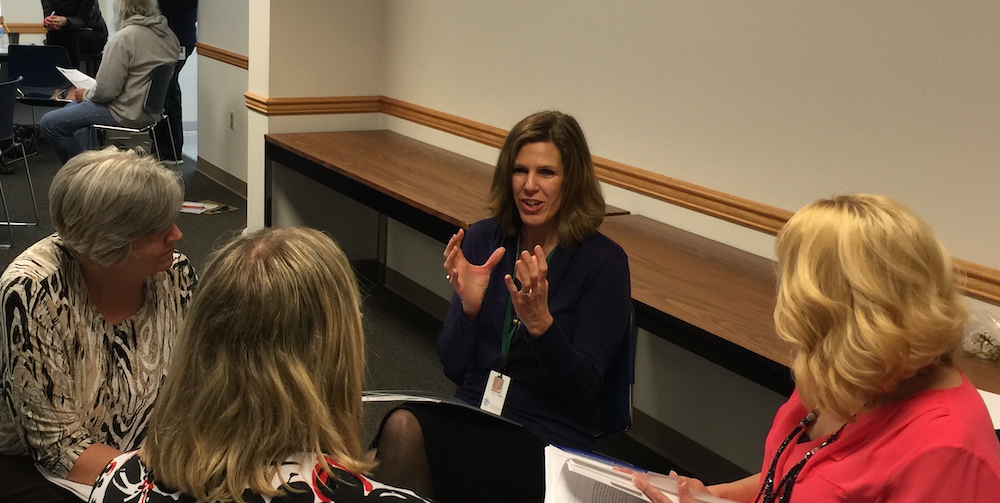 ---
Appreciate your prework and passion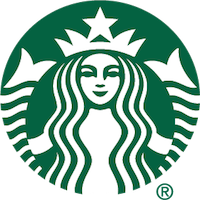 Chris, thank you so much! It was a fun day. We had great feedback on the session for our marketing leadership team. We were all so appreciative of your prework and passion in the leadership and team StrengthsFinder event! Emily, Senior Vice President, Starbucks Marketing USA; Kyndra, Vice President, Global Marketing, Starbucks Rewards & Partnerships
Tangible. Relatable. Actionable.

It was a great session. I had almost every single leader on my team comment to that effect. I think we're making progress on getting folks to work together and see the best in their colleagues' actions. Today was another step on the path to making this team really hum! I thought you did a fantastic job of making our team training tangible, relatable and actionable. Thank you again for your time. Travis, Senior Vice President, ISG Sales, Global Business Operations Dell Computers EMC
---
StrengthsFinder Training Workshop Facilitator, Gallup-Certified, Dallas, Texas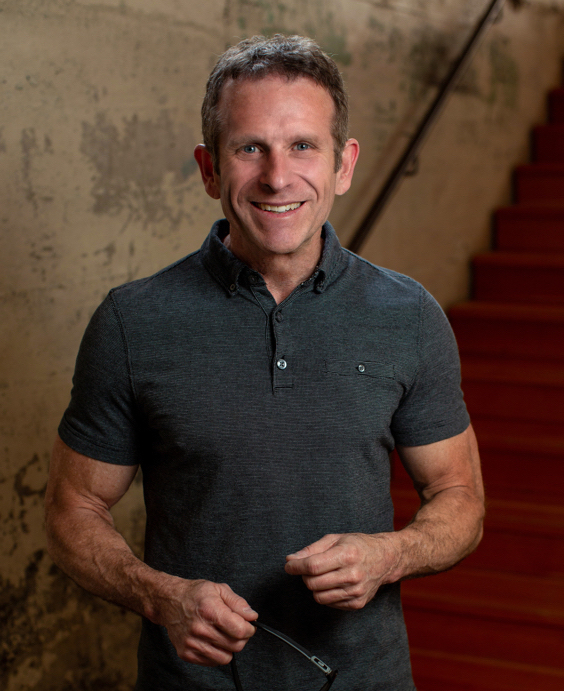 Dr. Christopher Meade is a Gallup-Certified StrengthsFinder training workshop facilitator in Dallas, Texas. He specializes in building strong leaders and developing healthy teams. He has coached over 10,000+ people and facilitated trainings for 500+ teams and/or organizations across all industries.
A former business school dean and award-winning MBA instructor, Christopher holds a Ph.D. from the University of Idaho in Organizational Learning with a concentration in leadership. He is a recipient of the CEO Today Management Consulting Award.
Some of his clients include Apple, Nike, Microsoft, Google, Facebook, US Olympic Committee, Starbucks, NFL Detroit Lions, Salesforce, Walmart eCommerce, Johnson & Johnson, Dell, Sony PlayStation, U.S. Departments of Veteran Affairs, Treasury, Defense, and Commerce, UC Berkeley, Instagram, Citibank, Abbott Laboratories, Federal Reserve Bank, Emory University, IHG Hotels, and United Healthcare.
As an author of several books, Dr. Meade speaks regularly at leadership conferences and Gallup StrengthsFinder team training workshops and events in the Dallas, Texas area, and throughout the United States. He spends his time speaking, training, teaching, writing, and leader-building.

---
Dallas, Texas: "D-Town"
Dallas, Texas lies next to the Trinity River with a population of over 1,200,000 residents. Some of the neighboring cities to Dallas are Collin, Denton, and Kaufman. Dallas is the ninth-largest city in the United States and the third-largest in Texas. Dallas is the largest economic center in its area with some of its key industries being defense, financial services, information technology and data, life sciences and semiconductors, telecommunications, transportation and processing, real estate, and tourism.
Business Industry in Dallas, Texas
The city's top employers are AMR Corporation (American Airlines), Bank of America Corp, and Texas Health Resources Inc. Other great companies include Dallas ISD, Baylor Health Care System, AT&T, and Lockheed Martin Aeronautics Co. Finally, we finish out the list with JP Morgan Chase & Co., UT- Southwestern Medical Center and the City of Dallas. Other organizations include HCA North Texas, NAS Fort Worth JRB, U.S. Postal Service, Fort Worth ISD, and Kroger Co.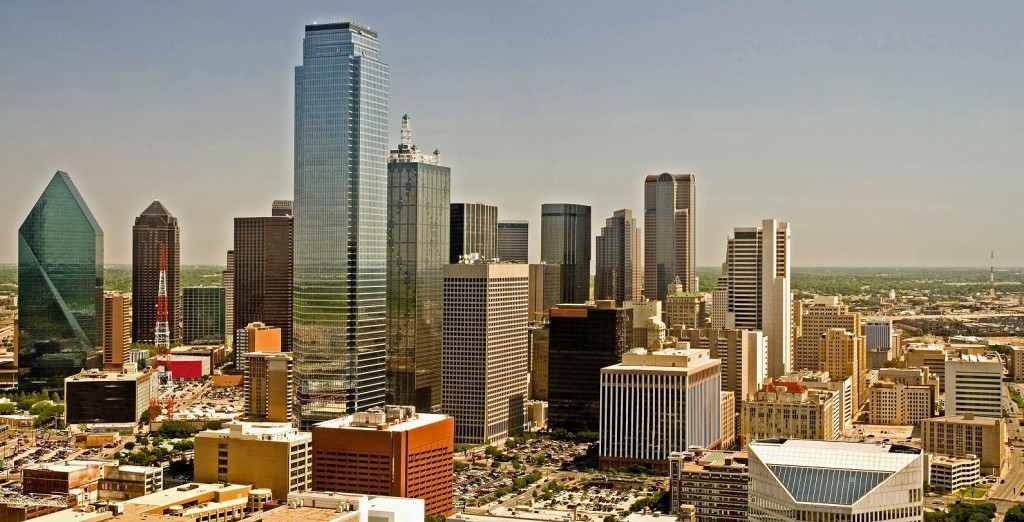 Midsize Companies in Dallas, Texas Area
Midsize and smaller companies are growing and up and coming into the city as well. The top midsize companies in Dallas are Alliance Data Systems Corp., DATCU Credit Union, New York Life Insurance Co., Henry S. Miller Cos.; Northwestern Mutual-Dallas, Whitely Penn LLP, Southwestern Assemblies of God University, EOG Resources Inc., Key-Whitman Eye Center, Hill & Wilkinson Construction Group Ltd., Group and Pension Administrators Inc., MHBT Inc., Munsch Hardt Kopf & Harr PC, Stream Realty Partners LP and Center for BrainHealth at The University of Texas at Dallas.
Gallup's StrengthsFinder training is used in many Dallas businesses as a corporate training event, professional development module, and talent management strategy for developing and keeping their employees and supervisors and investing in their workforce. Most use facilitators, coaches, and/or certified trainers in corporate staff retreats and team building events to make the experience more powerful and applicable.
Dallas, Texas Hospitality and Fun
Dallas is known for its barbeque, Tex-Mex and authentic Mexican food, so make sure you try some of the delicious food around the city. The city is a jazz and blues music hotspot and has a booming art district. If you're there when it's happening, check out the State Fair of Texas or the Cinco de Mayo celebration.
The Dallas Zoo and Dallas Arboretum are fun to explore when you have some time off. If history is your thing, then stop by the George W. Bush President Library and Museum. Take your time wandering through Klyde Warren Park or visiting one of the city's many spas. No matter what you enjoy, there's something for everybody.
Dallas is of course home to the Dallas Cowboys, Texas Rangers, Dallas Mavericks, FC Dallas, and the Dallas Stars. Try catching a game if you're passing through when you're favorite sport is in season.
Dallas, Texas Education, and Universities
Dallas, Texas has great universities in the area. The Art Institute of Dallas, Southern Methodist University, Texas Christian University, Criswell College, El Centro College, Parker University, the University of North Texas at Dallas, University of Texas Southwestern Medical Center, Baylor, University of Texas Dallas, Texas A&M Commerce, University of Texas Arlington, Wade College, University of Dallas, Texas Woman's University, and Paul Quinn College are just a handful of the city's best.
Gallup's StrengthsFinder assessment and training is taking place in many local universities and colleges throughout Dallas (StrengthsQuest). Many use it in freshman and first-year programs as either class or threaded into their majors in order to help students discover their unique talents.
Dallas, Texas Hotels and Conference Centers
The city of Dallas is a prime spot to hold a team/company conference or event. The Dallas Convention Center, Kay Bailey Hutchison Convention Center, Gaylord Texan Resort & Convention Center, Cooper Hotel Conference Center & Spa and Addison Conference and Theater Center are a couple of options to look into for your next company convention.
Dallas does not disappoint with hotels/accommodations that are comfortable and fit into a budget. Some great options to look into are the Omni Dallas Hotel, La Quinta Inn & Suites Dallas, The Magnolia Hotel Dallas, Hyatt Regency Dallas, Sheraton Dallas Hotel by the Galleria, The Fairmont Dallas and Doubletree by Hilton Dallas Market Center. So explore this beautiful city, eat some great food and enjoy the sights because they are just a highway's ride away!
Gallup-certified StrengthsFinder trainer, Dr. Christopher Meade, leads and facilitates StrengthsFinder training sessions and workshops in Dallas, Texas.