Emotional Intelligence Training Workshop Boise, Idaho
Boost Your EQ Skill Level. | Onsite and Virtual Formats. | Certified Trainer, Christopher Meade, PhD.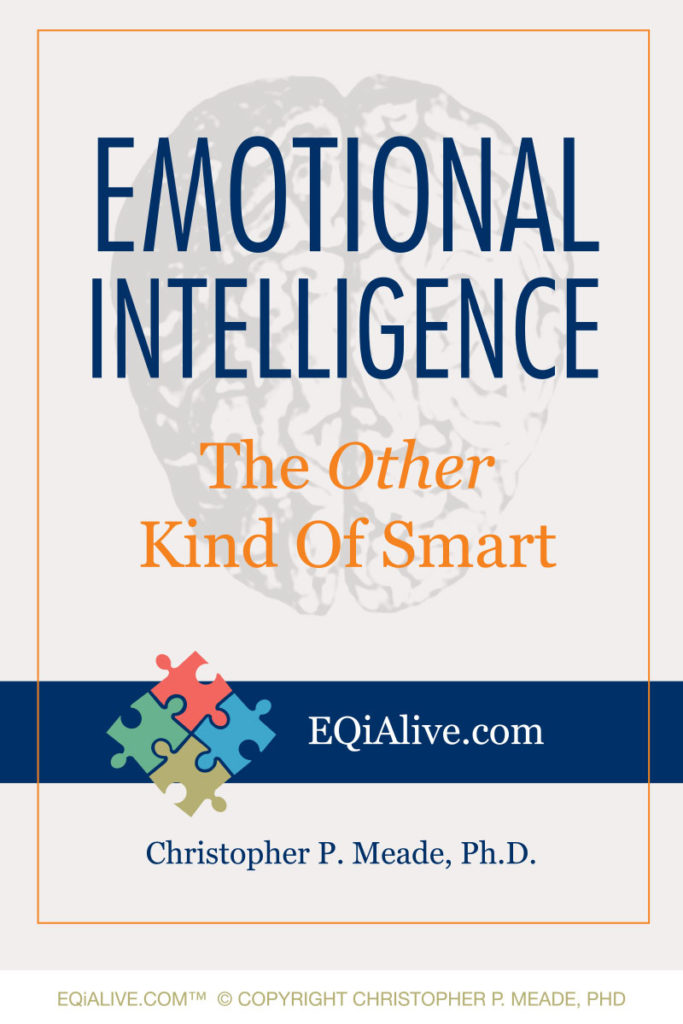 Emotional Intelligence Workshop in Fortune 500 Teams

The Emotional Intelligence training workshop in Boise, Idaho teaches critical skills for personal and professional success. Approximately 90% of all high performers in the workplace have high Emotional Intelligence (also known as EI or EQ).
Emotional Intelligence Predicts Job Success
Research shows that although IQ and a strong resume may get you the job interview. But those with high EQ are more successful in a team, leadership, and an organization.
Employers Value EQ Over IQ
Emotional Intelligence is more important for job success than IQ, experience, or technical ability for any job at any level in the organization. Studies across industries show that Emotional Intelligence predicts job performance 2 to 1 over any other job competency in the workplace. People with higher EQ are better able to remain calm under pressure. They resolve conflict effectively and demonstrate empathy toward their coworkers.
What Is Emotional Intelligence?
Emotional Intelligence is the ability to recognize, understand, and manage your emotions and the emotions of others effectively. EI affects how you manage behavior and work through social complexities. It influences how you handle stress, makes decisions, and achieve positive outcomes.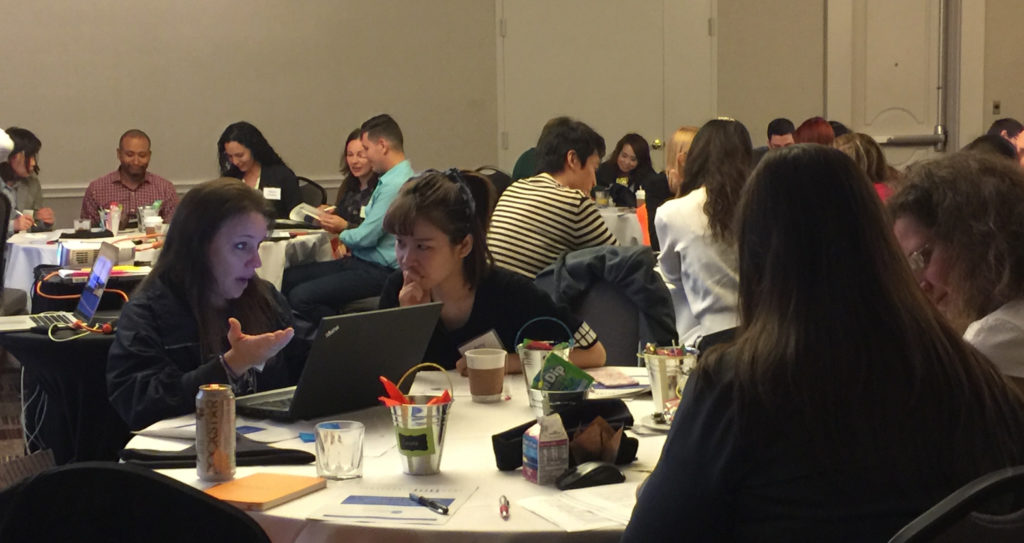 EQ Team Training Workshop Format Options: Boise, Idaho

The Emotional Intelligence training workshop is designed for staff, supervisors, high potentials, managers, and executives. It is offered in both 4-hour, half-day team events and 8-hour, full-day formats. EQ certified workshops can be conducted at your organization, Boise, Idaho area hotel, or offsite. We offer both in-person team events and live virtual training events.
Emotional Intelligence Training Workshop Overview: Boise, Idaho

This EQ certified training workshop is a powerful and often transformational experience for participants. The EQ team workshop bolsters EQ competencies and skills. Our Boise, ID Workshop includes:
Professionally prepared, dynamically delivered training
Research-based, online EQ pre-assessment
Comprehensive, personalized profile results
Certified expert facilitation and coaching
Insightful supplemental EQ course materials
Individualized development strategies and action plan
Follow-up resources that personalize the learning

EQ Training Workshop with Managers of a Fortune 500 High-Tech Organization.
Emotional Intelligence Training Workshop Takeaways:
Gain greater self-awareness and others awareness
Learn the core skills of healthy Emotional Intelligence
Understand how to manage your emotional reactions
Deal more effectively with difficult people and situations
Make smarter decisions
Bounce back quicker from tough times
Grow in empathy and the ability to connect with others
Increase stress tolerance
Build trust and team cohesiveness
Improve interpersonal communication
---
Live, Virtual Online Offering
A live, virtual, Emotional Intelligence Training Workshop is a cost-effective way to develop your team of professionals. The virtual format works great for smaller groups and for teams who work remotely or outside the Boise, Idaho area. When you participate in a live, virtual EQ session, we share core content seamlessly and debrief your assessment with you. Our EQ virtual team training experience is offered in both a 2-hour and  4-hour accelerated format. It is fast-paced, insightful, interactive, and fun. We use HD video and HD screen-sharing.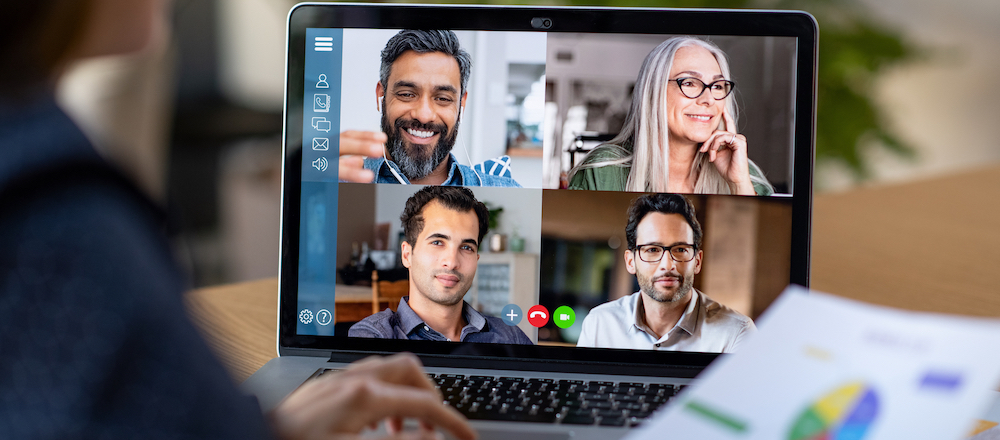 ---
Appreciate your prework and passion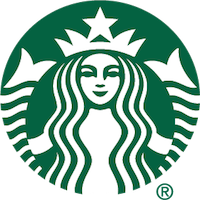 Chris, thank you so much! It was a fun day. We had great feedback on the session for our marketing leadership team. We were all so appreciative of your prework and passion in the leadership and team event! Emily, Senior Vice President, Starbucks Marketing USA; Kyndra, Vice President, Global Marketing, Starbucks Rewards & Partnerships
Tangible. Relatable. Actionable.

It was a great session. I had almost every single leader on my team comment to that effect. I think we're making progress on getting folks to work together and see the best in their colleagues' actions. Today was another step on the path to making this team really hum! I thought you did a fantastic job of making our team training tangible, relatable and actionable. Thank you again for your time. Travis, Senior Vice President, ISG Sales, Global Business Operations Dell Computers EMC
---
Emotional Intelligence Training Workshop Facilitator, Certified Coach, Boise, Idaho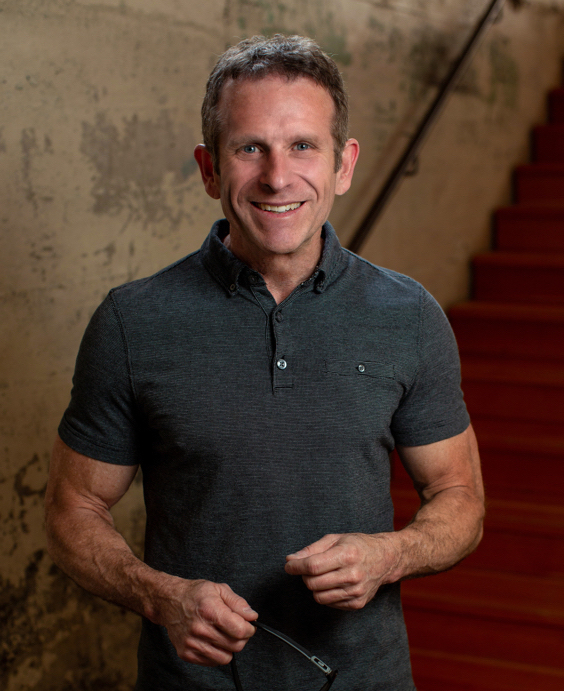 Dr. Christopher P. Meade brings more than 25 years of experience to his role as president and chief training officer at Leadership Alive, Inc. ® Christopher holds a Ph.D. from the University of Idaho in Adult & Organizational Learning with a concentration in leadership. He also holds two master's degrees and a certificate in Disruptive Strategy from Harvard Business School. He is an author and has published five books and a recipient of the CEO Today Management Consulting Award.
A former business school dean and award-winning MBA instructor, Christopher has coached and trained over 10,000+ leaders and facilitated team trainings for 500+ teams and/or organizations  Many of his clients reflect some of the nation's top-tier firms, all of whom have placed their trust in his professionally prepared, dynamically delivered speaking presentations and facilitated training engagements.
Some of his clients include Apple, Nike, Microsoft, Google, Starbucks, NFL Detroit Lions, Facebook, Salesforce, Instagram, Sony PlayStation, Cisco, Federal Reserve Bank, Johnson & Johnson, U.S. Departments of Treasury, Commerce, Justice, and Defense, Providence Health, Citibank, US Olympic Committee, NBC Universal, Abbott Laboratories, United Healthcare, Marvel, Home Depot, Hewlett-Packard, University of California Berkeley, Emory University, Code.org, and Children of the Nations.
Chris regularly speaks at EI leadership events and team training events on leadership in the Boise, Idaho area, and throughout the United States. He has been a guest lecturer in 15 cities throughout China. He spends his time speaking, training, teaching, writing, and leader-building.
---
The 4 Core Emotional Intelligence Skills
Like four pieces of a puzzle, all four EQ skills are interconnected with each other. First made famous by Daniel Goleman, the EQ assessment consists of personal and social competence in four core areas: (1) Self-Awareness, (2) Self-Management, (3) Social-Awareness, and (4) Social  Management.
Focus on YOU. Focus on OTHERS.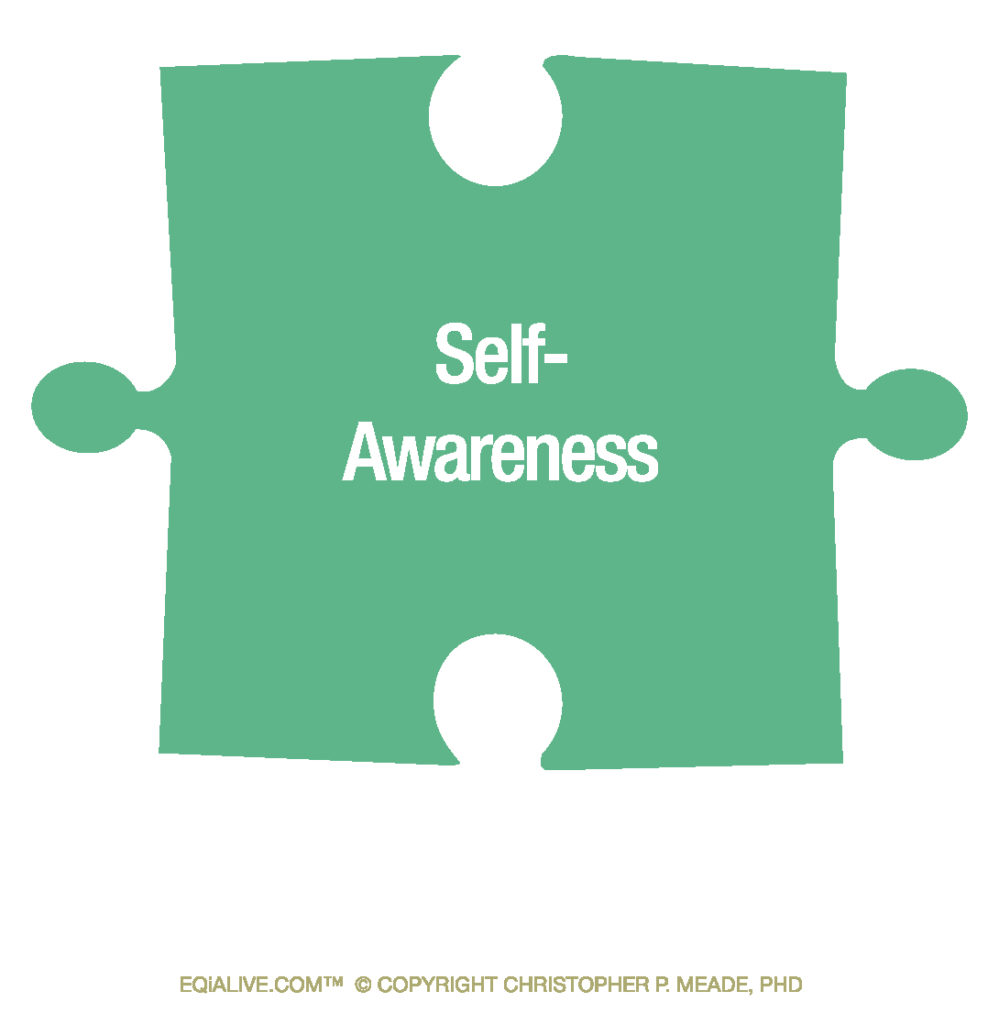 Self-Awareness is your ability to accurately perceive your strengths, limitations, and emotions and be able to monitor them in real-time. This includes staying aware of how you respond in challenging situations and with difficult people. Self-awareness displays both a healthy self-confidence and a humility that is open to feedback and the perspectives of others.
Self-Management is your ability to act upon and effectively manage your self-awareness. You can only control what you can see. Self-management demonstrates emotional self-control. It also takes the initiative to develop your strengths, manage your weaknesses, handle stress, display healthy assertiveness, and positively direct your behavior and emotional reactions in challenging situations and people.

Social-Awareness is your ability to connect with individuals through empathy. Many times, this means being able to read what people are feeling behind what they are saying (or not saying) even though you might not think or feel the same way they do.  This skill helps us connect with people and build trust in our relationships. Social-awareness allows us to be able to read the "emotional mood of the room."
Social Management is your ability to use your emotional awareness (personal and social) to manage relational interactions with others successfully. Strong social management allows us to relate with others in stressful situations but with a non-anxious presence. Skills like managing difficult conversations, using clear and direct communication, and providing timely and constructive feedback.
Emotional Intelligence Training Workshop Builds People Skills

Emotionally intelligent professionals lead by example. They put more thought into business decisions. They are more effective problem-solvers. Today, in the technology savvy workplace, people who possess strong "soft skills" or "people skills" will continue to be a stand-out asset in any Boise, Idaho organization. These emotionally intelligent people help create team cohesiveness and foster collaboration among their colleagues.
Christopher Meade, Ph.D., is a top corporate trainer, educator, and certified facilitator for the Emotional Intelligence Training Workshop Boise, Idaho.