DISC Profile Workshop Facilitation in Tacoma, WA (Onsite and Virtual)
DiSC Facilitator, DiSC Corporate Trainer, Certified Coach - Chris Meade, PhD | Tacoma, Washington
DISC Workplace Workshop and Team Building
The DISC Personality profile facilitated training workshop focuses on developing greater self-awareness and stronger people skills. All things equal, having stronger relational skills and emotional intelligence advances people in their organization faster and sets them apart from others in their professional careers.
DISC Profile Certified Facilitation
This high-quality DISC Profile training seminar is facilitated in workshop style and is targeted for newly formed teams, management training, team development, leadership training, and sales and marketing teams. This DISC Profile team workshop begins with a short but powerful online assessment based on the DISC Dimensions of Behavior Model, which groups behavioral responses into four work-style clusters. This behavioral learning instrument is a road map to effective interpersonal communications and teamwork and has proven its effectiveness in 40 years of use by more than 80 million people in 94 countries.
DISC Profile Team Workshop in

Tacoma

, WA (In-person and Virtual Offerings)
This Everything DISC profile team training workshop is a comprehensive, workforce development solution that engages every associate—regardless of title, role, or function. It helps participants build more effective and productive relationships at work. Teams learn the value that each individual brings to the workplace and how they can adapt to other communication styles.
The DISC Workplace team training workshop is an engaging, interactive, and fun half-day (3-4 hour) team experience at your organization, Tacoma, WA area hotel, or offsite. Participants receive online pre-work assessments, supplemental training materials, certified expert facilitation, and follow-up tools that personalize the learning experience. Both onsite in-person and live virtual online facilitation team training events are provided.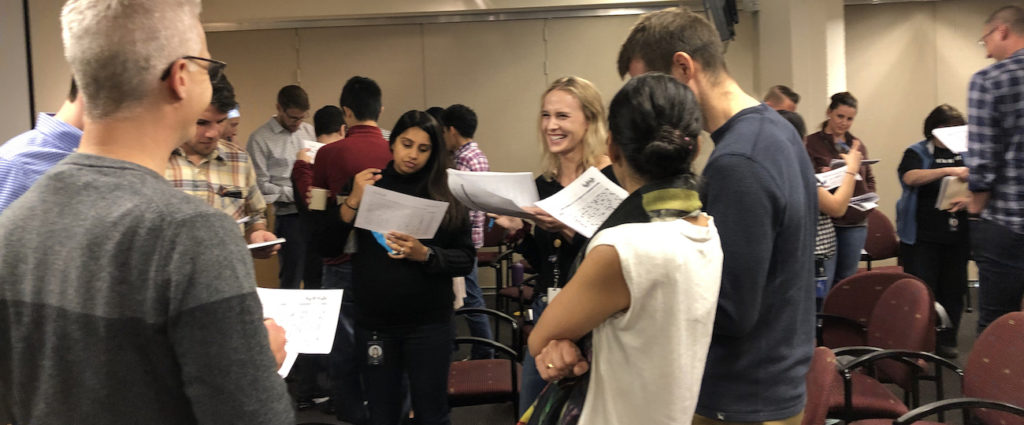 Virtual Online Option Available
Our virtual live online DISC Workplace team training workshop contains the exact same content as the onsite face-to-face workshop but delivered in a 2-hour, engaging, participatory, fast-paced learning experience. This virtual team training option enables you to continue to train and develop your employees when many of them are working remotely and outside the Tacoma, WA area.
Live video conferencing is easy, cost-efficient and allows teams across locations to meet face-to-face. We use the Zoom platform which allows you to connect with colleagues from anywhere in the world. When you participate in a live DISC Workplace virtual online team training session, we seamlessly share relevant content and bring teams together for a fun, insightful and interactive learning session.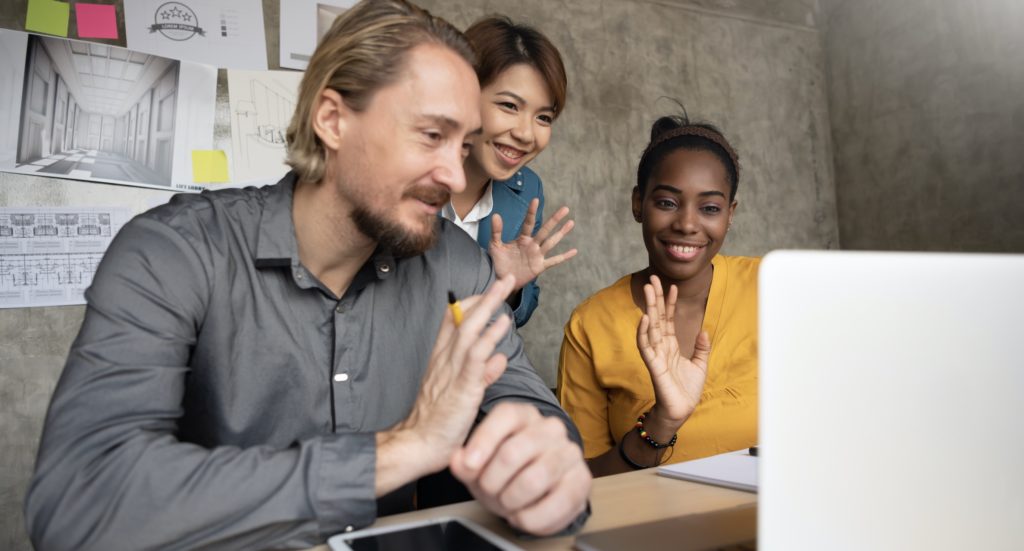 DISC Profile Workshop Training Takeaways:
Increase self and team awareness
Improve communication on teams
Identify strategies to make more meaningful connections
Enhance team trust
Learn how to effectively work with difficult personalities
Identify stress triggers in yourself and others
Discover how to naturally motivate people
Reduce tension, solve problems, and increase performance
DISC Workplace Team Training Modules
Module 1: Discovering Your DISC Work Style – Participants discover how DISC styles affect their workplace communication and relationships and explore the priorities that drive them at work.
Module 2: Understanding Other Communication Styles – Participants learn what works for them and what challenges them when working with each DISC style.
Module 3: Building More Effective Relationships – Participants create strategies and an action plan to overcome challenges when working with people of different DISC styles.
Module 4: Building a More Cohesive Team Culture – Participants leverage their discoveries to create team strategies to overcome challenges when working together as a team. Team agreements are discussed on how to more effectively together going forward.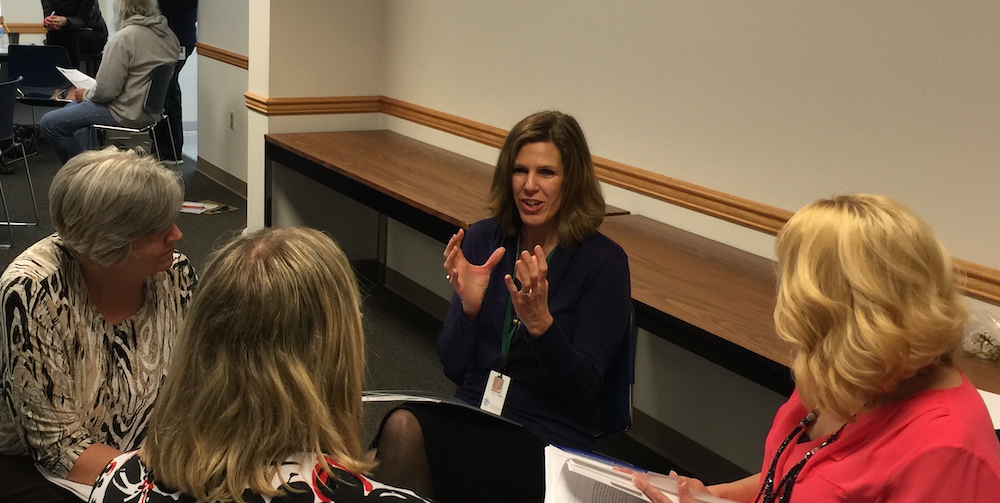 ---
The 'glue' to bring this group together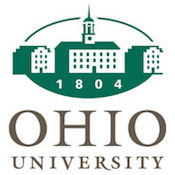 Thank you for presenting an excellent DISC session to the Ohio University Health Policy Fellowship Class. The Fellows were unanimous in rating you and your session as the highest-rated session of the weekend. They commented on how impressed they were that you were attuned to them to the point that you organized the session based on their interests and goals—the gold standard for an effective educator. We are grateful to have the opportunity to work with someone with your breadth of experience and knowledge—as well as such a great facilitator. Nancy Cooper, Fellowship Coordinator, Ohio University
Very positive experience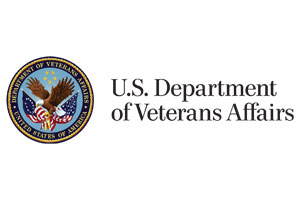 The DISC training experience was very positive for us because you had such great insights. It was an enriching experience learning about ourselves as well as others on our team. We appreciated the way you created an active learning environment. We highly recommend this training for other employers and their employees. Your DISC workshop was an incredible learning experience and we had a lot of "takeaways" as well as some thoughtful reflection. Thanks again for your wonderful training! Tammy Skrinski, Christie Neal, Veterans Service Representatives
---
DISC Facilitator, Certified Coach, Corporate Trainer, Tacoma, WA
Dr. Christopher Meade is a skilled and experienced DISC Personality facilitator, corporate trainer and certified coach. He specializes in training managers and leaders and developing healthy, high-performing teams. Christopher holds a Ph.D. from the University of Idaho in Organizational Learning with a concentration in Leadership. He is a recipient of the CEO Today Management Consulting Award.
He has coached over 10,000+ people and facilitated trainings for 500+ teams/organizations. Some of his clients include Apple, Nike, Microsoft, Google, Starbucks, NFL Detroit Lions, Facebook, Salesforce, Sony PlayStation, Abbott Laboratories, UC Berkeley, Johnson & Johnson, Citibank, Federal Reserve Bank, United Healthcare, Cisco, GameStop, IHG, U.S. Departments of Treasury, Veteran Affairs, Defense, and Commerce, eBay, Instagram, Emory University, US Olympic Committee, and Code.org.
Christopher's expertise is in connecting with people, leading engaging team trainings, DISC workshops, keynotes, and retreats with corporate and government clients across all industries. Christopher is a former business dean, author, entrepreneur, award-winning MBA professor, executive leadership coach, and motivational keynote speaker. He speaks regularly at conferences, conventions, management retreats, and DISC team-building training events in Tacoma, WA and throughout the United States.

---
Tacoma, Washington: "City of Destiny"
Tacoma, Washington, the business hub for Southern Washington, is home to more than 203,000 residents. This ethnically diverse city is situated near the beautiful Mount Rainier.
Tacoma, WA is a beautiful city that is filled with culture. There are parks to wander through, museums to check out and unique activities to do over the weekend after your conference is finished. Some of the fun things that Tacoma, Washington has to offer is the Museum of Glass, Broadway Center for Performing Arts, farmers' markets, Point Defiance Park, Zoo and Aquarium, Wright Park, W.W. Seymour Botanical Conservatory, Chinese Park, Karpeles Manuscript Library Museum, Dock Street Marina and so much more.
Tacoma Business Industry Sectors
Tacoma, Washington's top employers are Joint Base Lewis-McChord, Local public school districts, MultiCare Health System, State of Washington, Franciscan Health System, City of Tacoma, Pierce County, Washington State Higher Education, Emerald Queen Casino, and Boeing. Tacoma's top industries are forest products, manufacturing, health care, financial and professional services, and the military. The DiSC Personality Profile workshop is used in many Tacoma area businesses as a corporate training event, professional development module, and talent management strategy of keeping and developing their employees.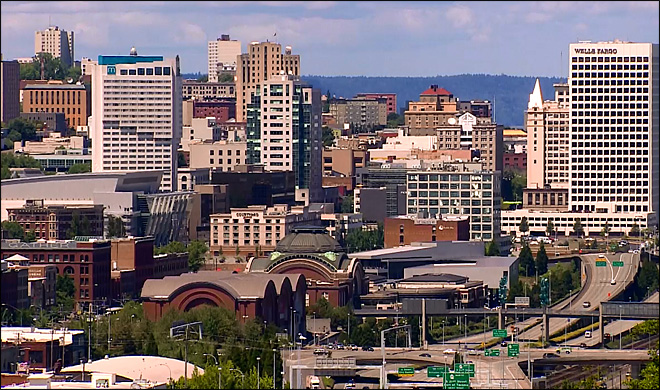 Tacoma, WA Education and Universities
Tacoma, WA is also home to some wonderful universities. Some of the most notable universities in Tacoma are University of Puget Sound, Tacoma Community College, City University of Seattle-Tacoma, Bates Technical College, The Evergreen State College, Tacoma Campus, Corban University School of Ministry, University of Washington Tacoma, Pacific Lutheran University, Clover Park Technical College, and Pierce College. The DiSC Profile assessment and training are taking place in many of our local universities and colleges in the Tacoma, Washington area helping students discover their unique communication and work style preferences.
Tacoma Hospitality and Hotels
Tacoma, Washington has wonderful convention and conference centers for businesses and teams to host events. Greater Tacoma Convention Center, McGavick Conference Center, American Lake Conference Center, Tacoma Landmark Catering and Convention Center, The Conference Center at Seattle-Tacoma International Airport, Hilton Seattle Airport & Conference Center, Bell Harbor International Conference Center, Best Western Premier Plaza Hotel & Conference Center, and Red Lion Hotel & Conference Center Seattle-Renton are great options to choose from.
Staying in Tacoma, Washington is easy and comfortable with the variety of accommodations that are offered within the city. Silver Cloud Inn Tacoma, Hampton Inn & Suites Tacoma, Hotel Murano, Holiday Inn Express Tacoma Downtown, Courtyard Tacoma Downtown, Howard Johnson Inn & Suites Tacoma and La Quinta Inn & Suites Tacoma are some of the highest-rated hotels and inns in the Tacoma, Washington area. I hope you enjoy your time in Tacoma! Dr. Chris Meade is DiSC Profile facilitator and trainer. He leads DiSC training seminars and workshops in Tacoma, Washington.