DiSC Profile Workshop Facilitation in Salem, OR.
DiSC Facilitator, Corporate Trainer, Certified Coach - Chris Meade, PhD | Salem, OR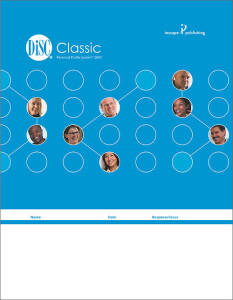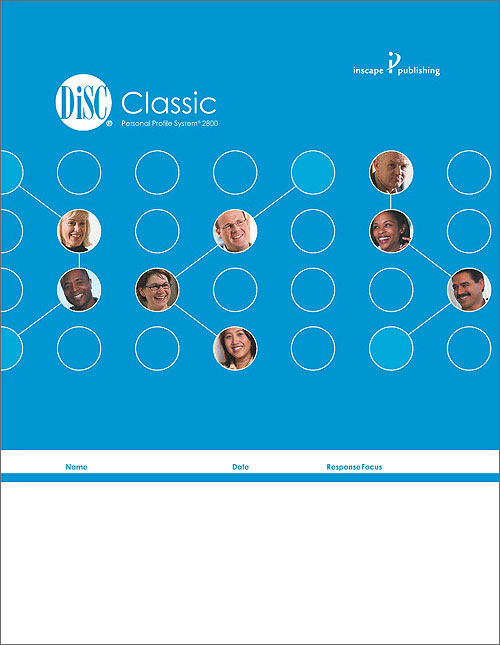 The DiSC Personality Profile facilitated training workshop focuses on developing greater self-awareness and stronger people skills. All things equal, having stronger relational skills and emotional intelligence advances people in their organization faster and sets them apart from others in their professional careers. This high-quality DiSC Profile training seminar is facilitated in workshop style, and is targeted for newly formed teams, management training, team development, leadership training, and sales/marketing teams. The DiSC Personality Profile training workshop can be done in a 3-4 hour or 6-8 hour time block at your organization, a Salem, OR area hotel or offsite.
(Each additional hour of training allows you to go deeper into the DiSC application and address other work place dynamics besides effective communication, such as: conflict management and resolution, effectively reading your customer and co-workers, developing a healthy team culture, motivating others who have different work style preferences and goals, effective selling approaches, etc. These one-hour modules can be added on to the core workshop).
DiSC Profile Workshop & Team Building in Salem, Oregon:
This DiSC Profile workshop begins with a short but powerful online assessment based on the DiSC Dimensions of Behavior Model, which groups behavioral responses into four work-style dimensions or clusters. This behavioral learning instrument is a road map to effective interpersonal communications and teamwork and has proven its effectiveness in 30 years of use by more than 40 million people in 84 countries. Each participant is furnished with insightful handouts during this engaging seminar.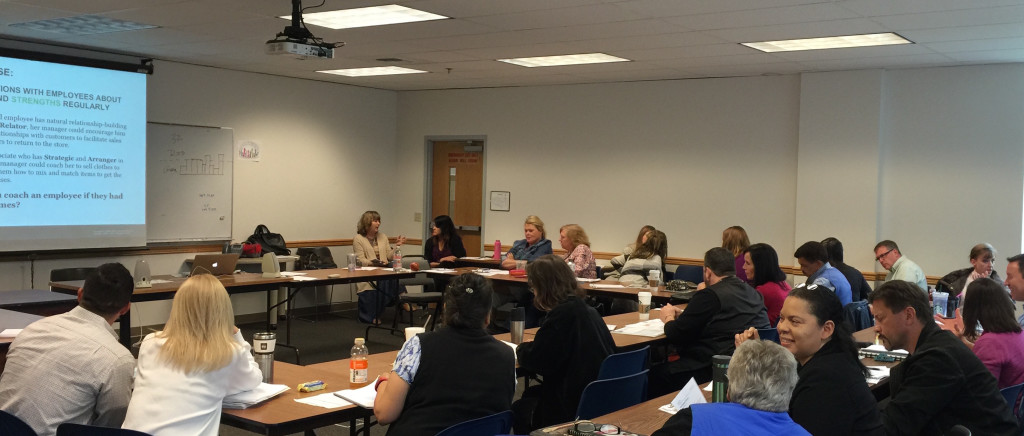 DiSC Profile Workshop Training Takeaways:
Improve communication on teams
Resolve personal and teams conflicts
Understand the four main communication work-styles
Increase self and team awareness
Enhance team performance
Learn how to manage difficult personalities
Increase sales by adjusting selling strategies
Discover how to naturally motivate people
Improve customer service
DiSC Profile Develops Skills In:
Team building
Frontline Management
Sales and Marketing
Conflict Management/Resolution
Effective Communication
Emotional Intelligence
Leadership
---
The 'glue' to bring this group together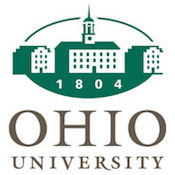 Thank you for presenting an excellent session on the DiSC Leadership to the Ohio University Health Policy Fellowship Class. The Fellows were unanimous in rating you and your session as the highest rated session of the weekend. They commented on how impressed they were that you were attuned to them to the point that you organized the session based on their interests and goals—the gold standard for an effective educator. We are grateful to have the opportunity to work with someone with you breadth of experience and knowledge—as well as such a great facilitator. The insight the Fellows gained will help mold them into an effective team. Thanks for providing the 'glue' to bring this group together. We'll be back and would love to have the opportunity to work with you again.  Nancy Cooper – Fellowship Coordinator, Ohio University
Very positive experience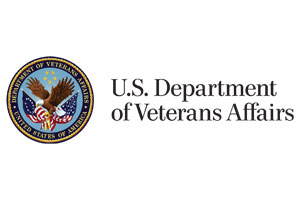 The DiSC training experience was very positive for us because you had such great insights. It was an enriching experience learning about ourselves as well as others on our team.  We appreciated the way you created an active learning environment. We highly recommend this training for other employers and their employees. Your DiSC workshop was an incredible learning experience and we had a lot of "take aways" as well as some thoughtful reflection. We appreciate your openness and passion.  Thanks again for your wonderful training! Tammy Skrinski, Christie Neal – Veterans Service Representatives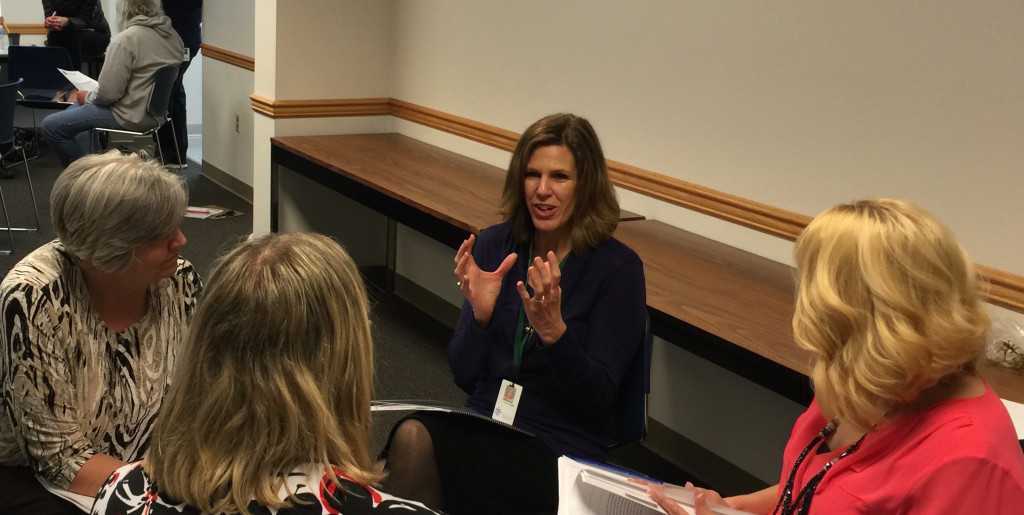 ---
DiSC Profile Facilitator, Certified Coach, Corporate Trainer in Salem, OR
Dr. Christopher Meade is a skilled and experienced DiSC Personality Profile facilitator, corporate trainer and certified coach. He specializes in training managers and developing healthy, high-performing teams. He has coached over 1,000+ people through their DiSC Profile results and facilitated trainings for a 100+ teams/organizations. Some of his recent clients include: Nike, Microsoft, Salesforce, Walmart eCommerce, U.S. Department of Veteran Affairs, Ohio University and the Department of Health and Human Services. Chris' expertise is in front of the room leading team trainings, DiSC workshops, keynotes, and management retreats with corporate and government clients across all industries. Chris is also an author, entrepreneur, MBA professor, executive leadership coach, corporate trainer, and a motivational keynote speaker. He speaks regularly at conferences, conventions, management retreats, and DiSC team-building training events in the Salem, Oregon area and throughout the United States and China.

---
Salem Oregon: The "Cherry City."
Salem, Oregon is a beautiful location to host a conference, convention or training event.
Salem, Oregon, founded in 1842, is the capital city and political hub of Oregon. I have visited Salem many times for work and conferences and think it is a wonderful community. Located in the Willamette Valley, Salem, is the home to approximately 155,000 residents. State government is Salem's largest employer. The city is also a hub for area farming communities. In the 1990s several computer-oriented manufacturing plants established businesses in Salem.
Although there are lots of innovative small and mid-sized businesses in Salem, some of the areas top employers are: Salem-Keizer School District, Salem Hospital, Chemeketa Community College, NORPAC Foods, May Trucking Company, and the State Accident Insurance Fund. Salem is also home to George Fox University, Willamette University, and Corbin University. The DiSC Profile assessment and training is a workshop used in many local universities and colleges throughout the Salem, Oregon area. Some use it in their professional programs and business colleges in order to help students discover their unique communication and work style preferences.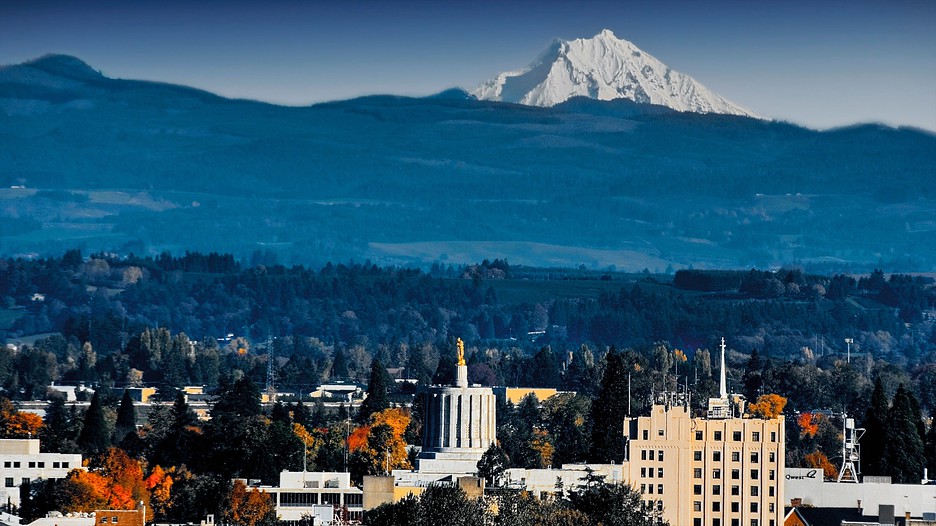 The DiSC Personality Profile training workshops and seminars are used in many Salem, Oregon businesses as a corporate training event or for a professional development component. Some use it as a talent management strategy for developing and investing in their workforce. Most use facilitators, trainers and/or certified coaches in corporate staff and management retreats as well as team building events in order to make the experience more powerful and applicable.
Salem, Oregon, is also known for the Dragon Boat Race, the Reed Opera House, the Salem Art Fair and Festival, and the Bite of Salem. Within the city of Salem, Oregon, business visitors have several hotels and conference facilities at their disposal, including the Salem Convention Center and the Keizer Renaissance Inn Conference Center.
There are some great things to do and see while in Salem, Oregon. You can visit the Willamette Heritage Center at The Mill, experience the downtown Salem, Oregon, Shopping District, take a walk on the Riverfront Park, bring your kids to the A.C. Gilbert's Discovery Village, tour the Oregon State Capital, stroll through the Bush Pasture Park, or taste some Pinot Noir at the Willamette Valley Oregon Vineyard.
Dr. Chris Meade is DiSC Profile facilitator and trainer. He leads DiSC training seminars and workshops in Salem, Oregon.