DISC Personality Profile Workshop Facilitation Atlanta, Georgia
In-person, On-site and Live, Virtual Team Options | Certified Partner | Atlanta, Georgia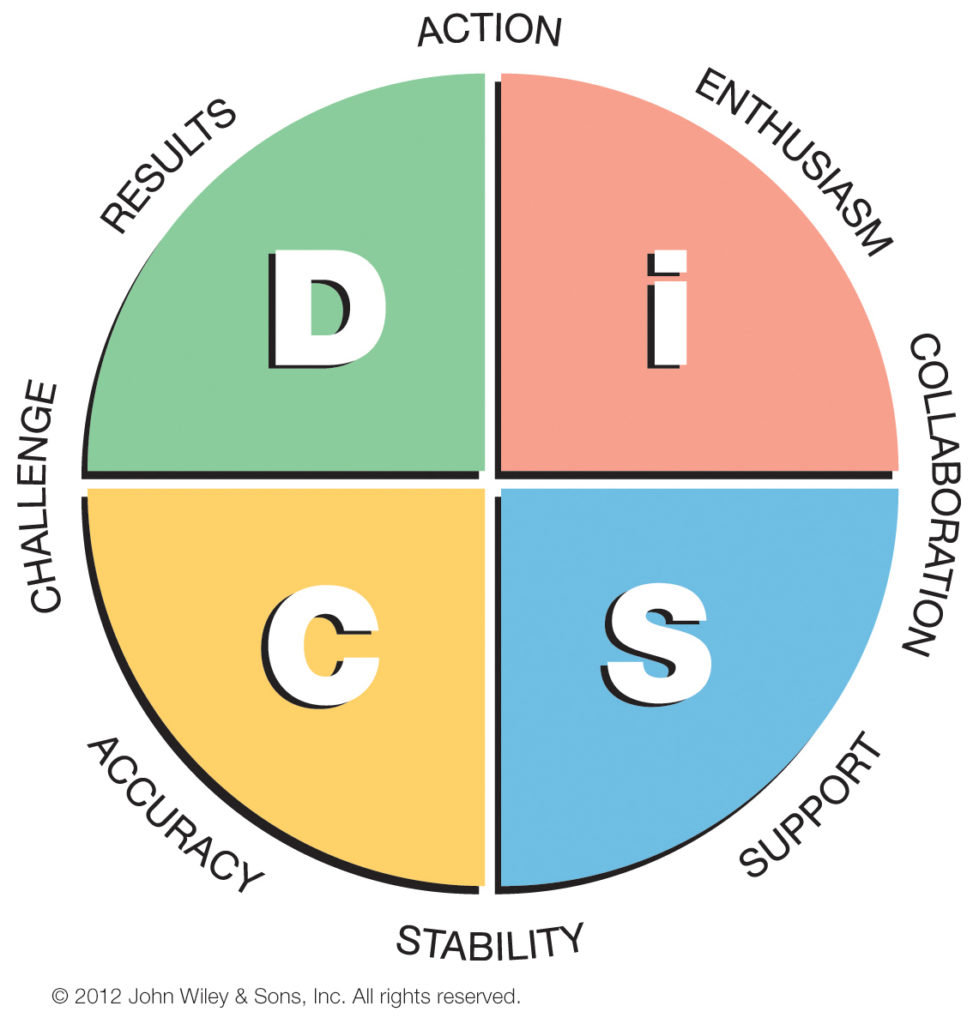 DISC Workshop Facilitation Atlanta, Georgia
Dr. Christopher Meade is a certified in the DISC Workshop Facilitation Atlanta, Georgia area. The DISC workshop focuses on developing greater self-awareness and stronger people skills. Having stronger relational skills and emotional intelligence advances people in their organization faster. It sets them apart from others in their professional careers.
About the DISC Assessment
This DISC Profile team workshop is a behavioral learning instrument that is a road map to effective interpersonal communications and teamwork. Proven for its effectiveness in 40 years of use, DISC has been used by more than 80 million people in 94 countries.
Certified DISC Workplace Team Training
Our DISC workshop is a professionally prepared, dynamically delivered, team-building experience. It is a fast-paced and interactive format. DISC training makes teams better.  It is targeted for newly formed teams, management training, team development, leadership training, and sales and marketing teams. Both onsite, in-person, and live, virtual online facilitation team events are provided in Atlanta, Georgia area.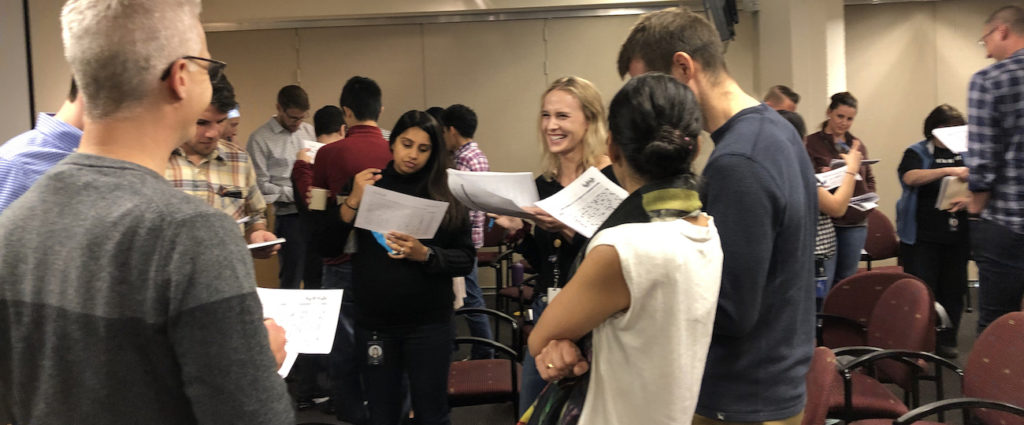 DISC Profile Team Workshop Atlanta, Georgia: (In-person and Virtual Offerings)
This Everything DISC workshop facilitation Atlanta, GA team training workshop is a comprehensive, workforce development solution. Teams learn the value that each individual brings to the workplace. They discover how they can adapt to other communication styles.
The DISC Workplace team training workshop can be done in a 4-hour (half-day) onsite at your organization, an Atlanta, GA area hotel, or offsite space.
DISC Workshop Materials and Resources
This engaging and interactive DISC team workshop includes:
Research-validated, online DISC pre-assessment
Personalized DISC profile for each participant (20+ pages)
Supplemental workshop training materials
Certified expert facilitation
Interactive, participatory, fast-paced, fun
Break-out activities, team conversations
Customized team or department DISC team map
Admin of the entire process, start to finish
Virtual DISC Online Option Available
Our virtual live online DISC Workplace team training workshop is the same content as the onsite face-to-face workshop. It is delivered in a 2-hour, engaging, participatory, fast-paced learning experience. This virtual team training option enables you to continue to train and develop your employees when many of them are working remotely or outside the Atlanta, Georgia area.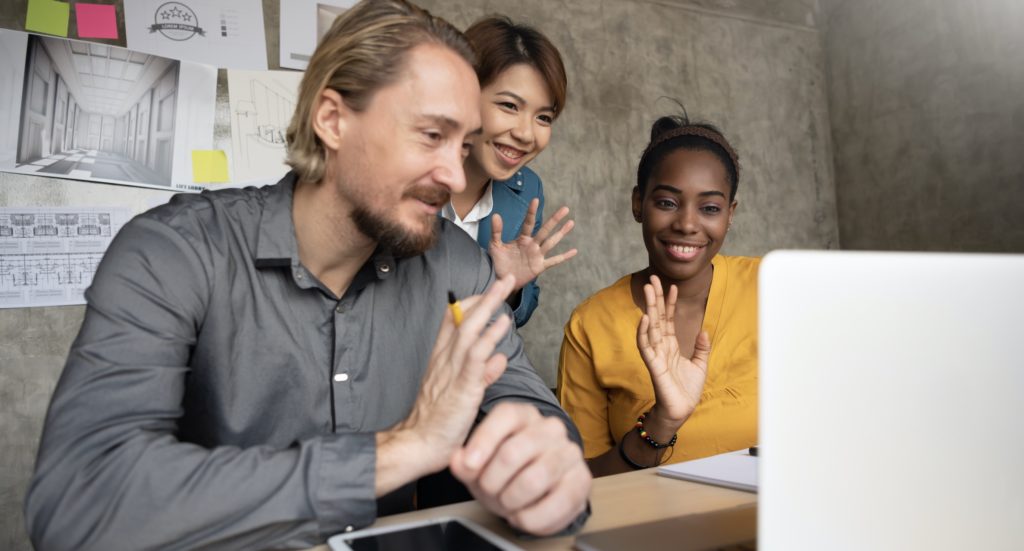 Bring Your Team Together
Our virtual delivery format is also perfect for smaller teams on a budget. When you participate in a live DISC Workplace video-conferencing session, we seamlessly share DISC content in a way that brings teams together.
Virtual, In-person, Video-Conferencing Workshop
The connection is simple, fast, quick and efficient
Live, engaging, interactive, insightful, and fun
HD video and HD screen-sharing of DISC content
Smaller break-out rooms, team conversations, and activities
Collaborate with team members across locations in real-time
Expand beyond an Atlanta, GA area workshop to accommodate your remote teams
DISC Profile Workshop Training Takeaways:
Increase self and team awareness
Improve communication on teams
Identify strategies to make more meaningful connections
Enhance team trust
Learn how to effectively work with difficult personalities
Identify stress triggers in yourself and others
Discover how to naturally motivate people
Reduce tension, solve problems, and increase performance
DISC Workplace Team Training Modules
Module 1: Discovering Your DISC Work Style – Discover how DISC styles affect their workplace communication and relationships.
Module 2: Understanding Other Communication Styles – Participants learn what works for them and what challenges them when working with each DISC style.
Module 3: Building More Effective Relationships – Participants create strategies and an action plan to overcome challenges when working with people of different DISC styles.
Module 4: Building a More Cohesive Team Culture – Participants leverage their discoveries to create team strategies to work as a team more effectively.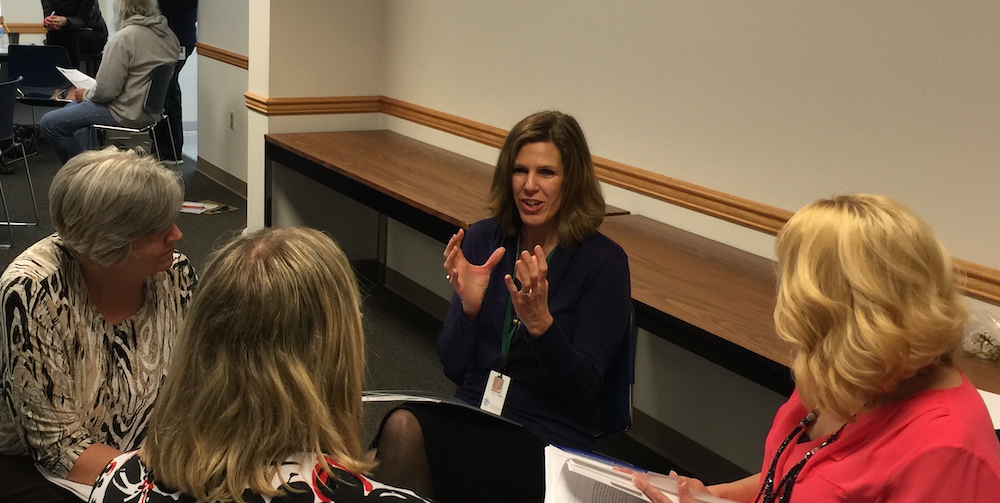 ---
The 'glue' to bring this group together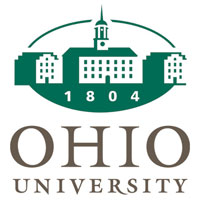 Thank you for presenting an excellent DISC session to the Ohio University Health Policy Fellowship Class. The Fellows were unanimous in rating you and your session as the highest-rated session of the weekend. They commented on how impressed they were that you were attuned to them to the point that you organized the session based on their interests and goals—the gold standard for an effective educator. We are grateful to have the opportunity to work with someone with your breadth of experience and knowledge—as well as such a great facilitator. Nancy Cooper, Fellowship Coordinator, Ohio University
Very positive experience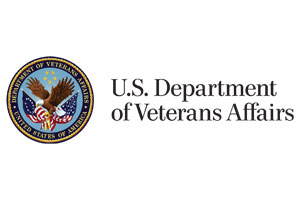 The DISC training experience was very positive for us because you had such great insights. It was an enriching experience learning about ourselves as well as others on our team. We appreciated the way you created an active learning environment. We highly recommend this training for other employers and their employees. Your DISC workshop was an incredible learning experience. We had a lot of "takeaways" as well as thoughtful reflection. Tammy Skrinski, Christie Neal, Veterans Service Representatives
---
DISC Personality Profile Workshop Facilitation Atlanta, Georgia, Corporate Trainer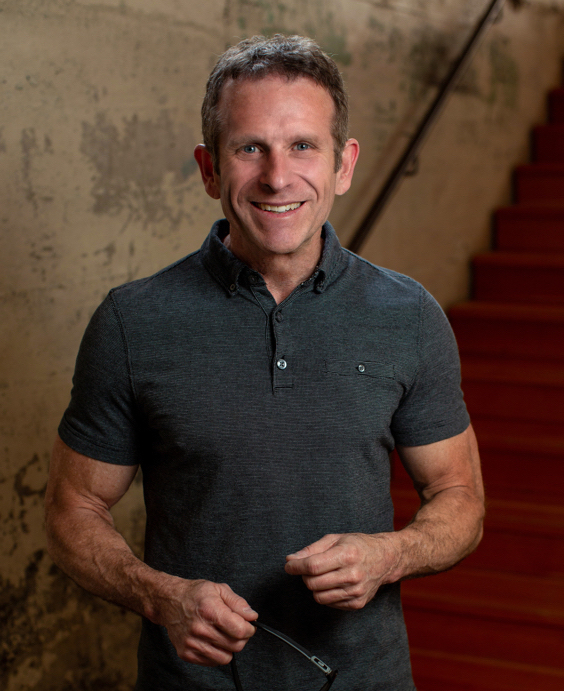 Dr. Christopher Meade is a certified and experienced  DISC personality profile workshop facilitation trainer in the Atlanta, Georgia area. He specializes in training managers and leaders and developing healthy, high-performing teams. Christopher holds a Ph.D. from the University of Idaho in Organizational Learning with a concentration in Leadership. He is a recipient of the CEO Today Management Consulting Award.
He has coached over 10,000+ people and facilitated trainings for 500+ teams/organizations. Some of his clients include Apple, Nike, Microsoft, Google, Starbucks, NFL Detroit Lions, Facebook, Salesforce, Sony PlayStation, Abbott Laboratories, UC Berkeley, Johnson & Johnson, Citibank, Federal Reserve Bank, United Healthcare, Cisco, GameStop, IHG, U.S. Departments of Treasury, Veteran Affairs, Defense, and Commerce, eBay, Instagram, Emory University, US Olympic Committee, and Code.org.
Christopher's expertise is in connecting with people. He leads engaging team trainings, DISC workshops, keynotes, and retreats with corporate and government clients across all industries. Christopher is a former business dean, author, and entrepreneur. He is an award-winning MBA professor, executive leadership coach, and motivational keynote speaker. He speaks regularly at conferences, conventions, and management retreats. His passion is providing teams and leaders the DISC team-building training event throughout the Atlanta, Georgia region and the United States.

---
The City in a Forest: Atlanta, Georgia
Description of the City of Atlanta, Georgia
The capital and the largest city in the state of Georgia is Atlanta in the United States. Atlanta has a population of approximately 472 500 people. It is spread out in the area of 343 square kilometers of two counties. Those counties are Fulton County and DeKalb County. The city has a humid subtropical climate and four distinct seasons.
Interesting City Facts about Atlanta
The motto for Atlanta, Georgia got its coat of arms and the motto after the end of the American Civil War. The city's heraldic animal is a phoenix representing the resurrection from the ashes of the war. Atlanta is also known as a "city in a forest" due to a large number of trees, which are very rare in large cities nowadays. The trees are everywhere, covering 36% of the area of the city. As National Geographic noticed the green coverage of the city, it named Atlanta "A Place of Lifetime."
Education and Universities in Atlanta, Georgia
Atlanta, GA is a center of education. There are more than 30 colleges and universities, over 106 public schools and many private schools located here. The most famous public university is the Georgia Institute of Technology, which is ranked among the nation's top 10 universities. Among the other universities located in Atlanta are Georgia State University, and  Emory University. Other colleges include Spelman College, Clark Atlanta University, and Morehouse College. Finally, we have Interdenominational Theological Center, Savannah College of Art and Design, etc.
Career Center for DISC Training in Atlanta, Georgia
Lots of Atlanta, Georgia colleges, and university career centers and business classes use Everything DISC profile assessment. It's found in their syllabus. They also use the DISC profile personality assessment team training events for staff at team-building events. DISC team training enhances trust and deepening relationships. Most MBA programs in Atlanta, GA build soft skills using the Everything DISC profile and DISC assessments in either their leadership and management courses.
Businesses Overview in Atlanta, GA
The main component of Atlanta's economy is logistics. The city is an important rail junction. The Hartsfield-Jackson Atlanta International Airport also contributes to the growth of the economy. Due to film and television facilities, Atlanta has become a center for film and TV production. Others include media, information technology, software development, and data processing.
Since 2013 Atlanta GA is listed in Forbes magazine as one of the best places for business and careers. Business in Atlanta is about relationships. The Everything DISC profile assessment helps teams and groups get better and build more trust with each other.
Large Businesses in Atlanta, Georgia
Atlanta is a seat of the international headquarters of such large corporations as The Coca-Cola Company, The Home Depot, Delta Airlines, and  Chick-fil-A. Other headquarter include Cable News Network, Turner Broadcasting System, and Cox Enterprises.
Top Employers in Atlanta, GA
Some other top employers in the city are Metropolitan Transit Atlanapid Transit Authority, Georgia-Pacific, Novelis, and SunTrust. Other include UPS and Southern Company. Piedmont Healthcare is a healthcare facility with a high number of employees too. So is Northeast Georgia Health System.
There are other large companies that including; Duke Realty Corp. a real estate company, RaceTrac Petroleum Inc. (a private company) that deals with stores and gas stations. InterContinental Hotels Group (IHG) is hospitality, Entertainment, Recreation, & Travel facility.
Various Sectors in Atlanta, Georgia
We have worked with many work teams in Atlanta, GA in the education, healthcare, and hospitality sectors. Many teams and managers in the Atlanta area utilize the Everything DISC profile assessment team training workshops and other team-building events.
Just For Fun in Atlanta
Atlanta is one of the most visited cities in the United States, with over 35 million visitors annually. The most popular tourist attraction is the Georgia Aquarium.  It is the largest indoor aquarium in the world. Among the other indoor attractions are theaters and museums. They include venues like the Atlanta Opera, Atlanta Ballet,  and the Alliance Theater. Other establishments include the Fox Theater, High Museum of Arts, and the Museum of Design Atlanta.
Museums and Memorials in Atlanta, GA
Other venues include Atlanta Contemporary Art Center and the awe-inspiring Martin Luther King, Jr. National Historic Site. Other prominent sites include the Atlanta Cyclorama & Civil War Museum and the Margaret Mitchell House, and Museum.
Outdoor Activities in Atlanta, Georgia
Among the outdoor attractions are the Atlanta Botanical Garden, Zoo Atlanta. The city is also popular among tourists with its festivals such as The Atlanta Film Festival, Music Midtown, and The Atlanta Dogwood Festival.
Dr. Christopher Meade facilitates the Everything DISC profile assessment team training workshops in the Atlanta, Georgia area and beyond.