Great storytelling skills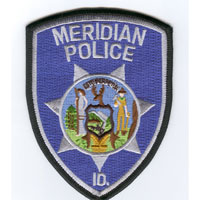 As the coordinator of the Emerging Leaders Program for the Meridian Police Department, I immediately knew that I wanted Chris Meade to be one of our guest presenters. Talking to a group of police officers is not an easy task; however, Chris agreed to the challenge and was been able to connect with the program participants by using his great storytelling skills that tied the key points of each story into a larger narrative.
Over the years, I have always enjoyed his insightful and thought-provoking presentations on various leadership topics. He brings a fresh and timely talk that inspires people with vision and passion to pursue excellence in their endeavors. Chris has a unique way of getting me to think deeply and then act on what I'm learning. I'm a better leader today because of Chris' insightful talks. During his talks, he is able to draw from his experience as a leader in business, the non-profit sector, a university professor, but more importantly from his sincere desire to see people grow and develop as leaders.